Veysel Yucetepe, Ph.D.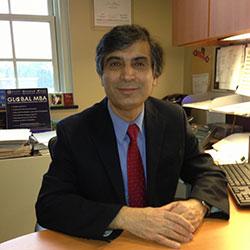 Dr. Veysel Yucetepe, Director of the MBA Program for the Global Business School, earned his Ph.D. in Marketing from the University of Illinois at Chicago. 
Dr. Yucetepe's areas of expertise focus on International Marketing, Consumer Behavior, Services Marketing, and Business Simulation.
As an Associate Professor of Marketing in the department of Graduate Management Studies at Kean University, Dr. Yucetepe instructs students in Management, Marketing and Business 
---
Valerie L. Vaccaro, Ph.D.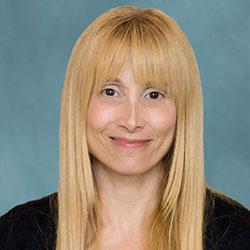 Dr. Vaccaro has been teaching in the marketing field since 1988, and has published and presented her work in numerous venues, including her 2012 article, "B2B Green Marketing And Innovation Theory For Competitive Advantage" which was published in the Journal of Systems and Information Technology and voted #1 in the "Top 20 Articles of 2012." With her PhD in Marketing from CUNY/Baruch College,
Dr. Vaccaro's primary areas of expertise include the ways in which marketing strategy, innovation, entrepreneurship, and corporate social responsibility can help organizations achieve economic success, consumer and societal well-being, and environmental sustainability.
As an Associate Professor of Marketing, Dr. Vaccaro instructs students in Consumer Behavior, Advertising & Marketing Communications, Advertising Campaigns, Direct Marketing, Principles of Marketing, Sales Management, and B2B Marketing.
As a professor, her goal is to "encourage students to pursue worthwhile business endeavors that address socio-cultural, technological, economic, competitive, political/legal and ecological changes in a global environment – to help create a better quality of life and greater social justice in a more sustainable world."
---
Qian (Joyce) Wang, Ph.D.
Dr. Wang came to Kean from Washington State University. With her PhD in Finance from the University of Texas at Dallas, Dr. Wang has published and presented her work in numerous venues, and her specific areas of expertise include empirical corporate finance and corporate governance.
As an Assistant Professor for the School of Accounting and Finance, Dr. Wang instructs students in the Management of Corporate Finance I, and serves as the Finance Program Coordinator.