Department of Computer Science and Technology
About Us
If you like to solve problems and create solutions using technology, then this is the place for you.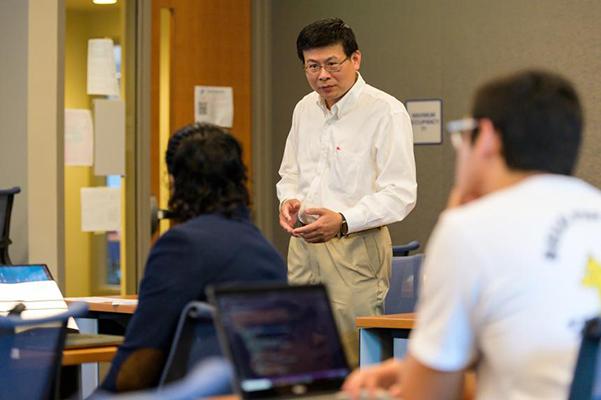 The Department of Computer Science and Technology, part of the Dorothy and George Hennings College of Science, Mathematics, and Technology (HCSMT) prepares students to think critically and creatively, succeed in challenging careers in computing and information technology, or pursue graduate degrees. HCSMT offers strong bachelor's degree programs in computer science and information technology. We also offer options in cybersecurity, data science and information systems.
In addition, the following minors are available: Computer Science, Computer Science Education, Cybersecurity, Health Information Technology, and Information Technology. 
These programs prepare technologically savvy professionals for leadership and management positions in industry, education, government or graduate study. 
Our Programs 
Students interested in an accelerated degree path are able to earn a B.S./M.S. in just five years!
Both the B.S. Computer Science and the B.S. Information Technology programs in Union, NJ  are accredited by the Computing Accreditation Commission of ABET, www.abet.org. To learn more about our accreditation and our enrollment and graduate data, please visit ABET Enrollment and Graduation Data.