Elizabeth Locke, PT, Ph.D., M.S.
Executive Director
Associate Professor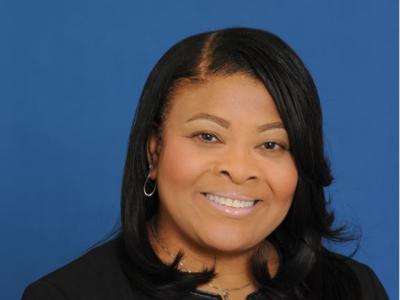 Elizabeth Locke, Ph.D., is Executive Director and Associate Professor within the School of Physical Therapy's Doctor of Physical Therapy program at Kean University and Faculty Emerita of Rehabilitation Sciences at Old Dominion University.  Her primary responsibilities are academic administration, research, jurisdictional and national service, and teaching the future doctors of physical therapy in the United States.  Dr. Locke's research interests center around increasing organizational diversity, equity and inclusion in the profession of physical therapy, the graduate student experience in doctor of physical therapy programs and health services research in the area of diabetes management.  Dr. Locke has a sustained and strong record of university, jurisdictional and national leadership and serves as a National Equity, Diversity and Inclusion Commissioner for the American Council of Academic Physical Therapy.  Dual-licensed to practice physical therapy in the State of New Jersey and the Commonwealth of Virginia, Dr. Locke is a twice gubernatorial appointee to serve 2 regulatory commissions on the Virginia Board of Physical Therapy.  Dr. Locke's administrative focus is creating leadership and K-12 educational pathways for historically marginalized populations to equip health professions programs to collaboratively address the health needs of surrounding communities.
Accomplishments
American Council of Academic Physical Therapy Commissioner 
APTA Credentialed Clinical Trainer and Advanced Clinical Instructor
APTA Minority Faculty Development Scholarship Award
APTA Virginia John L. Echternach Research Award      
Associate Member / Delegate, Federation of State Boards of Physical Therapy
Faculty Emerita of Rehabilitation Sciences, Old Dominion University 
FSBPT Excellence in Governance Award
Inside Business Outstanding Women in Business Achievement Award
National Association of Black Physical Therapists, Inc.
The Alpha Eta Society
The Honor Society of Phi Kappa Phi
The Old Dominion University Barbara Jordan Community Service Award
The Old Dominion University John R. Broderick Diversity Champion Award 
United Way of South Hampton Roads Project Inclusion Board Governance and Leadership Development Program 
Vice President, Virginia Board of Physical Therapy
Virginia Department of Health Professions Non-Prescriber Opioid Task Force
Who's Who in America
Who's Who in Health Sciences Education
Select Publications
Nekola, Lisa, Tucker, J., Locke, E., Chermak, E., Marshall, T.  (2022). Pediatric interprofessional education opportunities in entry-level doctor of physical therapy programs.  Journal of Interprofessional Education & Practice (29), 100575, ISSN 2405-4526, https://doi.org/10.1016/j.xjep.2022.100575.
Majsak, Michael J. PT, Ed.D.; Hall, Cheryl A. PT, DHSc, PCS, MBA; Kirsch, Nancy R. PT, DPT, Ph.D., FAPTA; Krencicki, Dennise B. PT, DPT, MA; Locke, Elizabeth PT, Ph.D.; Hyland, Nannette PT, Ph.D. (2022) Physical Therapy Education Program Faculty Challenges, Concerns, and Priorities During the COVID-19 Pandemic: Looking Back and Moving Forward. Journal of Physical Therapy Education 36(2), 97-106.  doi: 10.1097/JTE.0000000000000228.
Gallivan, S., Locke, E., and Renner, T. (2021).  Systematic review of psychometric properties of clinical instructor performance assessment instruments in healthcare professional education programs.  American Council of Academic Physical Therapy.  Educational Leadership Conference.  Atlanta, GA, October 22-24, 2021.
Shepherd, J, Goodman, K, Locke, E, Johnson, K, Claiborne, D, Editors. (2016). Interprofessional Education and Collaboration is a Call for Improvement Across the Board in the Health Sciences. American Journal of Health Research. 4(2-1).
Shepherd, JG, Locke, E, Zhang, Q, & Maihafer, G. (2014). Health services use and prescription access among uninsured patients managing chronic diseases. Journal of Community Health: The Publication for Health Promotion and Disease Prevention. 39(3), 572-583.
Shuman, Deanne & Locke, Elizabeth (2013). Cultural health influences. Primary Preventive Dentistry, 8th Edition (pp. 14-21). Upper Saddle River, NJ: Pearson Education.
Kott KM, Held SL, Giles EF, Franjoine MR. (2011). Predictors of standardized walking obstacle course outcome measures in children with and without developmental disabilities. Pediatric Physical Therapy, 23(4), 365-73.
Giles, EF, Garzon, LS, Plichta, SB, Rutledge, CM. (2010). A pilot study of diversity climate and organizational effectiveness in accredited U.S. physical therapist education programs [Abstract]. Journal of the American Physical Therapy Association, Online ISSN 1538-6724.
Giles, Elizabeth Francis (2008). Application of the interactional model of cultural diversity to identify diversity climate factors associated with organizational    effectiveness in accredited U.S. physical therapist education programs. Ph.D. dissertation, Old Dominion University, United States -- Virginia. Dissertations &    Theses: Full Text database. AAT 3338435.
Giles, Elizabeth Francis. (2002). A proposed program evaluation model for physical therapy clinical education. Journal of Global Awareness, 3(1), 54-65.