Early Registration Incentive
Register now for Fall 2021! All full-time Kean students who register for in-person classes before June 30 will receive $250 in Kean Flex Dollars (KFD) and the chance to win great prizes as part of the University's Early Registration Incentive* program.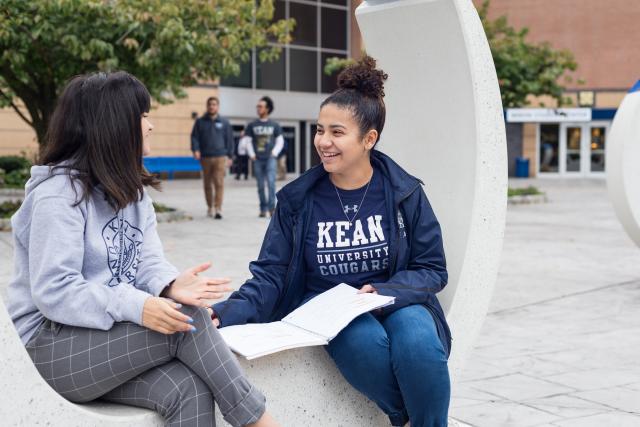 Program Details
The Early Registration Incentive program is only available to undergraduate or graduate students who were enrolled at Kean during the Spring 2021 semester AND register with a full-time credit load of in-person classes only in Fall 2021. 
Here's how it works:
If you have not registered for the Fall 2021 semester, you must meet with your academic advisor if you haven't already done so, then register for your in-person courses before June 30.
If you register by the deadline, you will receive $250 in KFD on your Kean ID Card in late September. KFD can be used at all on- or off-campus dining locations, campus vending machines and at the Kean Barnes & Noble Bookstore, both online or in-person.
You will also be entered into a drawing to win prizes, including a VIP parking spot and lunch with President Repollet. 
If you have already registered for Fall 2021, you will also automatically receive the $250 in your Kean Flex Dollars account in September and be entered to win one of the other prizes.
If you register before June 30, an email confirming that Flex Dollars has been loaded to your Kean ID Card will be sent to you in late September by the Office of Student Accounting after the add/drop period to confirm you have maintained full-time status with in-person classes.
VACCINATION REQUIREMENT
The University is requiring all Kean students who attend in-person classes to submit a record showing they are fully vaccinated against COVID-19 by August 1. 
Students who are currently vaccinated or plan to become vaccinated before August 1 as well as those who plan to apply for a health or religious exemption from the vaccination requirement are eligible for the incentive program. For more information about vaccinations, visit the #VaxUpKean website.
If you can't reach your advisor to discuss your registration, contact the Executive Director of your academic program. Your advisors' contacts are listed in your Success Team within the Advise Student Experience platform accessible here. If you have any questions, email regme@kean.edu.
Stay on track for your college graduation - and incentivize your course registration today.