What is the Involvement Center?
The Kean University Involvement Center is a joint venture between the Office of Student Government, Center for Leadership and Service, Miron Student Center Operations and Event Management Office and Kean University's student governments to provide a centralized location, or hub, for student involvement at the University.
In addition to providing a vast array of resources to all of Kean University's 140+ recognized student groups, the Involvement Center is a focal point for students wishing to become involved at Kean University and is staffed by a team of student leaders who are extensively trained in connecting students to involvement opportunities and providing student group consultation and mentoring services. The Center consists of three conference rooms for executive board or small group meetings, a resource room complete with student group supplies and tools, lockers for student group storage and mailboxes for all of the recognized student groups.
Located in Miron Student Center, Room 303, the Involvement Center is open five days per week with late night hours convenient for student groups and students.
Virtual Front Desk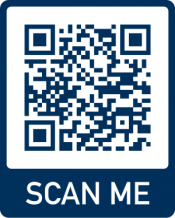 The Involvement Center will be available virtually for the Fall 2020 semester to students interested in getting connect to involvement opportunities and student group resources. 
Virtual Desk Hours of Operation:
Monday - Thursday: 12 p.m. to 8 p.m.
Friday: 10 a.m. to 6 p.m.
Visit us by clicking Virtual Front Desk Link or scanning the QR code below: https://kean-edu.zoom.us/j/99988889883
Service Provided
Student Group Mailboxes
Student Group Locker Space
Executive Board and Small Group Conference Rooms
Computer Workstations (equipped with Microsoft Office and Adobe Design Standard CS6)
Student Group Black/White and Color Copies
Student Group Supplies
Assistance Provided with Room Reservations, Student Group Forms, Student Government Paperwork, Cougar Link, Student Group Recognition
Student Group Consulting
Student Group and Leadership Resource Library
Student Group Development
Workshops and Training
And More!
---
Peer Involvement Advising
Get Involved and Stay Connected!
The Involvement Center is a resource to all students here at Kean to get them engaged and become integrated in our community. The Involvement Center staff is trained to help connect interested students with organizations and activities tailored to their interests and previous involvement. Kean University is home to over 130 different clubs and organizations, so there is something for everyone! Stop by Miron Student Center, Room 303 or email groups@kean.edu for more information about how an appointment can be made to meet with an Involvement Specialist!
---
Student Group Lockers
Lockers are available in the Involvement Center for recognized student groups. To reserve a Student Group Involvement Center Locker, please click here to access the Locker Request Form, or call (908) 737-5270 or visit the Involvement Center, located in Miron Student Center, Room 303.
---
Commonly Used Student Group Forms
---
Co-Curricular Student Travel
---
Training Presentations and Resources
Remote Resources for Student Groups:
Student Group Leadership Toolkit:
Event Planning:
Cougar Link:
Virtual EMS:
Student Group Recognition:
Student Group Advisors: