Meet our Research Ambassadors
Ijeoma Akpu
M.S. Biotechnology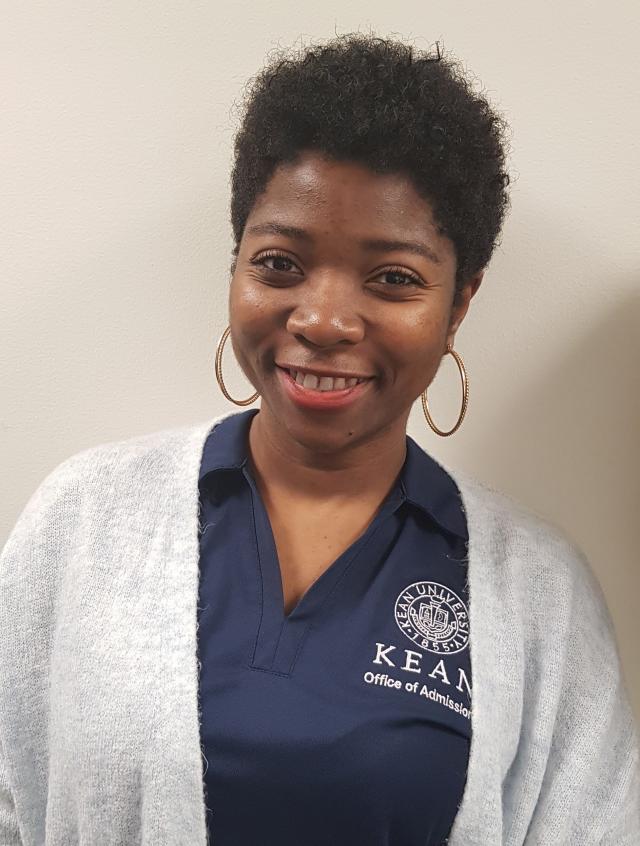 I am currently a graduate student in the STEM Biotechnology program.  I work as a graduate assistant within the Office of Transfer Admissions. I began my college journey at Union County College where I had my first research experience at New Jersey City University. While at Kean, I joined both the McNair program and LSAMP program so I could engage in more research opportunities. Being a part of these programs has allowed me to conduct research abroad in Wuhan, China.  My research mainly focused on soil science and soil restoration, which I have presented at the American Chemical Society in Florida and at the 1st annual McNair Symposium. As an undergraduate, I also had the opportunity to work as a CURF peer research mentor where I helped and guided other undergraduate students, with their research projects and papers. As a research ambassador, I hope to enlighten undergraduate students about the importance of research and show that research has no limits.
Kebira Belmaachi
Psychology and Sociology, Class of 2020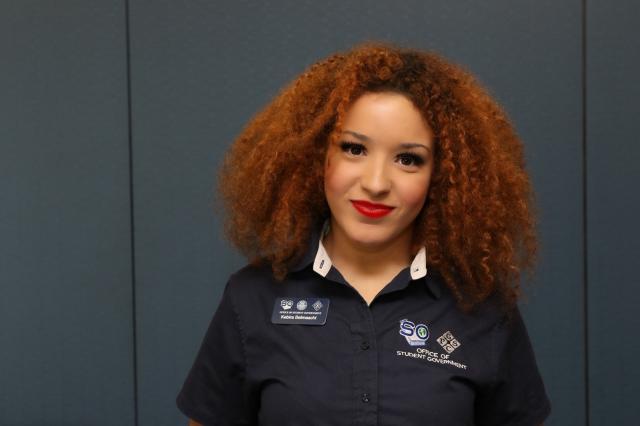 I am a senior at Kean University, double majoring in Psychology and Sociology. I am involved on campus as a Student Aide for the Office of Student Government. I am currently conducting research alongside Dr. Nevarez, head of the Department of Sociology. During my free time, I enjoy conducting research, dancing, writing, and singing. I have enjoyed social observation my entire life. I am easily pulled into the worlds of others and enjoy the sense of travel that I can take through the depth that I find around me. As a child, I found myself possessing a strong ability to read deeply into my interactions with others and my social environments. I enjoy prose writing and created a blog where I earned the respect of my peers for my observations. I equally enjoy public speaking and engaging with my peers. I hope to offer my insights with the world through original research and academic writing by using both the complementary fields of Sociology and Psychology. Ultimately, I would like to dedicate my career to teach people about proven ways that are better for socializing.
Victor Bretones
Honors History, Class of 2020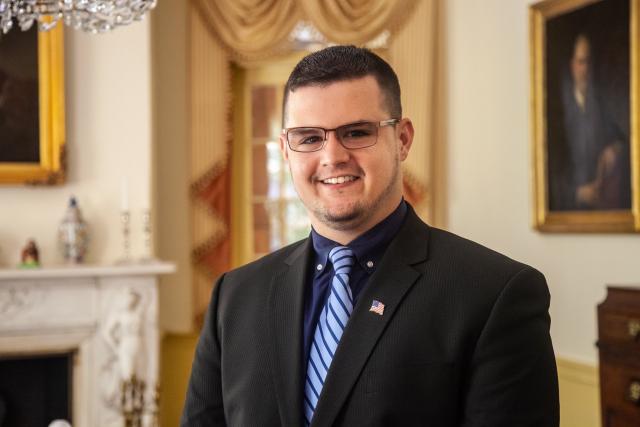 I am presently a senior with the History Department which, is where through the Honors History Program and through the professors there, I was able to gain valuable research experience. My research is on the military history of Revolutionary NJ with a focus on Governor William Livingston who was NJ's first elected governor. My research focus is on the logistics of the Continental Army mainly dealing with how Livingston was able to feed and supply the Continental Army here in NJ. I have presented at 2 Kean University Research Days and, alongside my peer advisor, Nicole Skalenko got published at Columbia University Libraries blog in New York City. I also alongside my peer advisor presented at the Humanities Education and Research Association (HERA) conference in Philadelphia Pennsylvania. I love to travel, go fishing in the summer and to be with my family and friends. I also volunteer at my church St Matthew's the Apostle in Edison NJ as a Eucharistic minister and other ministries in my faith community. I also on occasion volunteer as a school group's museum educator at Liberty Hall Museum located at the Kean University campus where I show school-aged children colonial games and sometimes I tell them about the experiences that colonial soldiers had during the American Revolutionary War.
Symone Gelay
Forensic Psychology, Class of 2021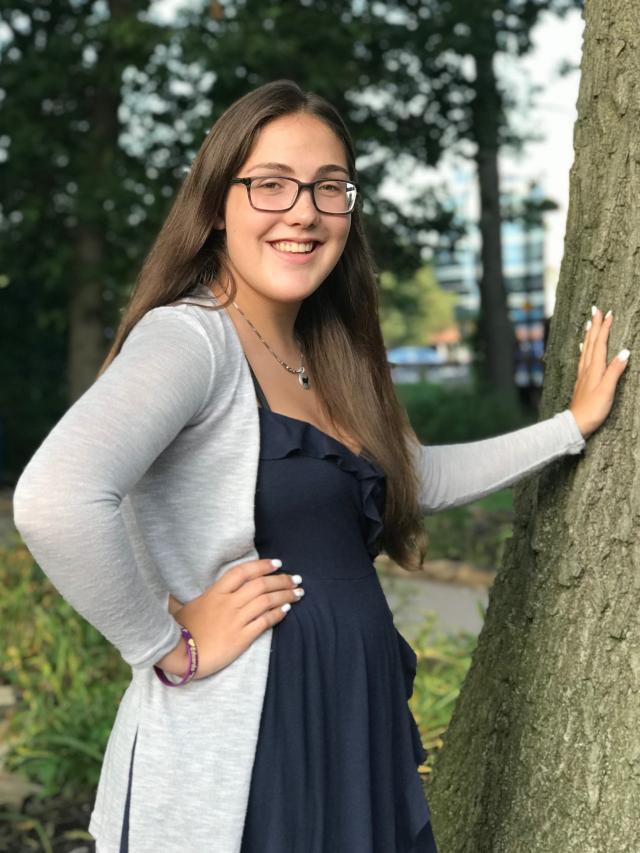 I am currently a junior within the Forensic Psychology program. I work as a peer mentor within the school of General Studies, which is where I had my first experience with research. The professors' I have worked with were active in the research community and advocated for me to join the McNair Scholar's Program. Joining the program is what jumpstarted my research, with research interests being psychopathy, the Dark Tetrad, juvenile studies involving conduct disorder, and other forensic psychological topics — having presented within the McNair Symposium and continuing my presentations at Kean University and in Maryland in February of 2020. Joining the Research Recruits Program has increased my resources, and interest in research and has provided me with the necessary resources to continue my research and take it to the next level. My current research project pertains to the diagnostic labeling of juveniles within criminal cases and the effect it has on sentencing as well as juveniles within the society.
Jazmine Torres
Public Administration, Class of 2020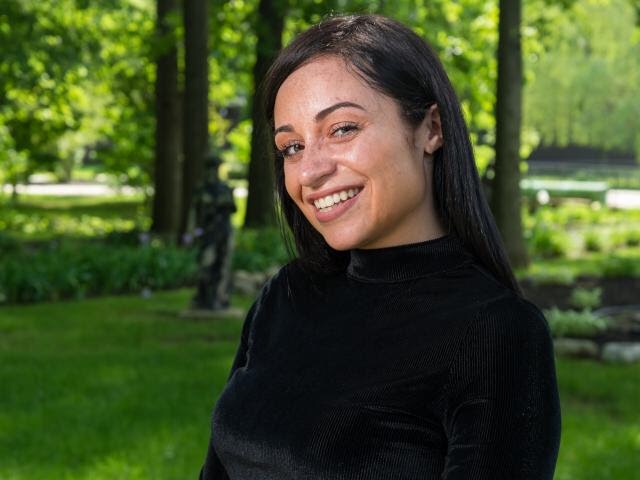 I am a senior in the B.A./MPA honors program in Public Administration. I am quite ambitious and extremely involved in a wide variety of on and off-campus activities. I am bilingual and well versed in both the Spanish and English languages. During my free time, I volunteer as a Ball-U-Man Camp director of a youth's boys and girls basketball camp. Along with volunteering, I serve as the administrative manager of Kean's Men's Basketball program. I am also involved in the Pro Scholars Athletics Program where I organize basketball showcases for high school basketball players for Division-One Universities. For the two consecutive summers, I have interned with NIKE EYBL in assisting them to collect the statistics and analytics for the Elite Youth Basketball League. During the summer of 2018, I conducted my first undergraduate research project with my mentor Dr. Craig Donovan, Chair of the Public Administration Department. The research focused on the challenges of the college application process for lower socioeconomic students. Currently, I am working on my second undergraduate research project as a part of the Research Recruits Program, where I will be working with her mentor Dr. Craig Donovan and Provost Dr. Jeffrey Toney on international branch campuses overseas. This Fall 2019, I was appointed to be the Founding Chair of the Dean's Advisory Council for the College of Business and Public Management. In this role, I create the agendas for bi-weekly meetings to connect the College of Business and Public Management students to Kean resources, opportunities, and experiences.  At the heart of my journey, I seek to obtain a Ph.D. in Educational policy to achieve my academic goal and follow the internal drive to help others.