Center for International Studies
Kean provides numerous opportunities for our students to study overseas, including at our English-speaking campus in China. We also welcome students and scholars from around the world to study at our campuses in New Jersey. Are you ready to study in China next semester?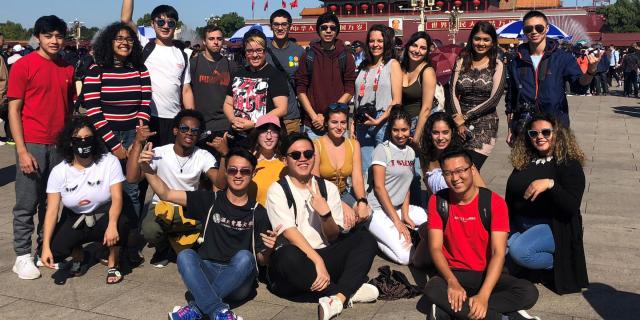 About
At Kean, we believe in providing a world-class education to our students. That means giving you the chance to see the world and learn from different perspectives so that you're prepared to compete in the global marketplace after graduation.
As the only public American university with a full campus in China, we are uniquely poised to deliver on that promise. You can study at Wenzhou-Kean University for the same price as studying at one of our campuses in the United States.
Looking to study elsewhere? We have additional study abroad programs for students from all majors in more than 30 countries, including Italy, the United Kingdom, and elsewhere. You can study for a full academic year, semester, or a shorter period of time through our faculty-led Travelearn programs.
Our Office of International Student Services takes pride in welcoming a diverse group of students and scholars from around the world to Kean U.S.A. each year. We stand ready to help with immigration and visa regulations and other support to help ensure you have a positive and meaningful experience.
Click here to visit our virtual office!
Check Out the Spring 2023 Travelearns!  
Apply to Study at Wenzhou-Kean University
Qualifications:
Must have a minimum GPA of 2.8
Must be at least a sophomore
Scholarships available through the Global Education Fund
Students who already qualify for Financial Aid benefits can also use these funds to study at the Wenzhou-Kean campus.
For more information on studying at Wenzhou-Kean University, please contact Center for International Studies at keanabroad@kean.edu or (908) 737-0350