Provost, Jeffrey H. Toney, Ph.D.
A Message from the Provost
Possibilities, hopes, even dreams that often lay dormant, can emerge anew each academic year.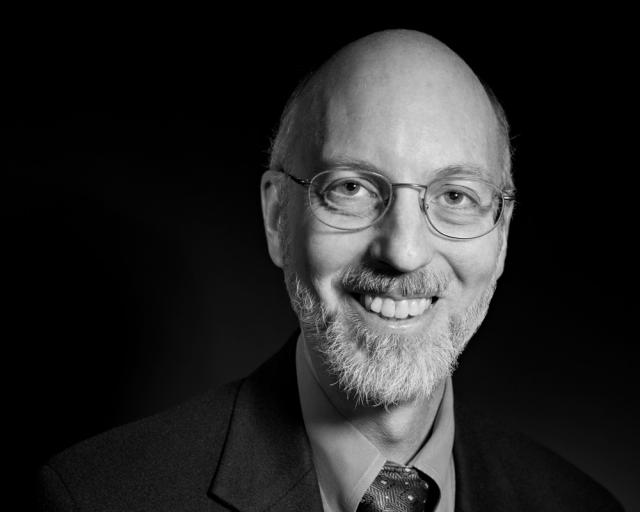 As the Chief Academic Officer, I have the privilege of making  sure that all students receive a world-class education, accessible and affordable, to prepare them for fulfilling careers of the future.
In his Opening Day Address, President Farahi said:  "Our students deserve simply the best." Our team of academic leaders, ranging from deans to executive directors, chairs and program coordinators are dedicated to delivering that promise, working closely with Strategic Planning, Enrollment Management and Student Affairs.
Some new initiatives for this Fall include:
The newly renovated Center for Academic Success (CAS) includes English, mathematics, and general education faculty teaching first-year students. They provide advising to more than 1,800 students in the Class of 2022.
This space also includes the One Stop Service Center, where "student navigators" can assist you in registration, requesting transcripts, changing your major, graduate student services, financial aid, student accounting and scholarships.  
You will also find the Office of Student Success and Retention, and the Veterans Lounge in CAS. Career Services and Center for International Studies are located on the second floor of CAS, and the tutoring center in the neighboring Nancy Thompson Learning Commons, provides tutoring for more than 60 different courses.
Each year, we introduce new career-oriented programs aligned with future job markets. Opportunities this Fall include:
We have also introduced a range of exciting new options and minors, including:
B.A. Psychology, Forensic Psychology Option
M.A. Special Education, Applied Behavioral Analysis & Autism Spectrum Disorders Option
B.A. History, Pre Law Option
B.S. Management, Human Resources Management Option
B.S. Computer Science, Cybersecurity Option
B.S. Information Technology, Cybersecurity Option
M.A. Educational Leadership, New Certificate in Digital Leadership
New Minors: Cybersecurity, Health Information Technology
Finding your passion is not easy.  After all, Kean offers more than 50 undergraduate majors and more than 60 graduate options. To support you on this journey, Kean offers Community and Volunteer Service in the Center for Leadership and Service, internship opportunities in the new Career Services, and research projects with expert mentors through the Office of Research and Sponsored Programs.
At Research Days this Spring, close to 1,000 students presented their research and creative works. For first-time, full-time freshman participating in Research Days, an astounding 92 percent graduated within five years.
Each of these opportunities will not only help you graduate sooner but will allow you to explore the thing that brings you happiness. Once you discover it, you will succeed.
I was very fortunate that my first research mentor, Roscoe O. Brady, MD, taught me that once you find your path, it doesn't feel like work because it brings joy. Awarded the National Medal of Technology and Innovation by President George W. Bush, Dr. Brady continued his scientific research throughout his life until his recent passing at 92 years old.
My path is to support your success in any way I can – it is a great pleasure and an honor.  
Take advantage of all that Kean has to offer. This is your time to discover who you really want to become.  If you need some guidance or support, reach out to our academic team.
I wish you great success this academic year!
Biography
Dr. Toney obtained a B.S. in Chemistry from the University of Virginia and a M.S. and Ph.D. in Chemistry from Northwestern University. He was a post-doctoral fellow in Molecular Biology at Dana-Farber Cancer Institute, Harvard Medical School and a post-doctoral fellow in Chemical Biology at the Massachusetts Institute of Technology before joining Merck Research Laboratories as a Research Fellow and Senior Research Fellow. At Merck, Dr. Toney studied a variety of therapeutic targets for which high throughput biochemical assays were developed. Dr. Toney joined the faculty of Montclair State University as the Sokol Professor of Chemistry and served as Department Chairperson, Chemistry & Biochemistry. 
Dr. Toney joined Kean University in 2008 as Dean of the College of Natural, Applied and Health Sciences. During his tenure as Dean, Dr. Toney championed the development and enhancement of key academic programs in both traditional and emerging disciplines, including a M.S. in Nursing and a B.S. in Sustainability Studies, the first of its kind in New Jersey. Dr. Toney was appointed as Vice President for Academic Affairs in 2011 and became Provost and Vice President for Academic Affairs in 2013 at Kean University.  
He has published a wide range of scholarly scientific articles with students as co-authors, with more than 3,000 citations, and holds six US patents.  His commentaries have appeared in The Huffington Post and in The New York Times.  His flash fiction works are published in literary journals such as Crack the Spine and 2 Elizabeths anthologies.  He has been nominated twice for the Pushcart Prize.  He is a member of the Advisory Board for SurgiBox, an MIT-D Lab initiative, and serves as a mentor for MassChallenge, the world's largest startup business accelerator. 
Research Interests
Dr. Toney's research group at Kean University is focused on drug discovery using a multi-disciplinary approach, particularly to enhance student learning. Recent therapeutic targets have included antibiotic resistance and type 2 diabetes.
Research tools include, but are not limited to:
enzymology
cloning
expression and purification of recombinant proteins
high throughput assay development
cell biology
computer modeling of known protein three dimensional structures for drug design.
Each of these projects relies upon key collaborations with Kean University faculty as well as outside the University.