Executive Committee
Officer Position

Name

Department

Room # and Extension

E-mail address

Chairperson

 

Craig Donovan

 

Public Administration

 

J-302A, 7-4032

 

cpdonova@kean.edu

Vice-Chairperson

Emily Filardo

Psychology

J-330P, 7-4020

efilardo@kean.edu

 

Secretary

 

Marguerite Mayhall

 

History

 

VE-438, 7-4399

 

mmayhall@kean.edu

 

Representative to the BOT

 

Sucheta Ahlawat

 

Management & Marketing

 

T-116D, 7-3377

 

sahlawat@kean.edu
Membership
Name 
Department 
Room #, Office Extension
E-mail address 
Anderson, Craig
Nancy Thompson Library Learning Commons
L-1st - 7-4602
cjanders@kean.edu
Brandwein, David
Psychology - Doctoral Studies
EC-125D - 7-5878
dbrandwe@kean.edu
Brown, Jean
Student Success & Retention
CAS-122 - 7-0311
brownj@kean.edu
Connors, Thomas
Music Conservatory
PA-139 - 7-4327
tconnors@kean.edu
Dowdell, Ronald
College of Education
HH-448 - 7-3756
rdowdell@kean.edu
Evans, Rachel
Theatre Conservatory
VE-411 - 7-4429
revans@kean.edu
Farrokh, David
Business & Public Management
GL-231 - 7-4703
dfarrokh@kean.edu
Gover, Dan
English Department
CAS-327 - 7-0386
dgover@kean.edu
Gubi, Aaron
Psychology - Doctoral Studies
EC-125C - 7-5868
gubia@kean.edu
Halper, Matthew
Music Conservatory
PA-114 - 7-4337
halper@kean.edu
Logue, Holly
Theatre
VE-409A - 74428
hlogue@kean.edu
Lynch, Christopher
Communication
CAS-402A - 7-0464
clynch@kean.edu
Mack, Walter
Registrar
A-1FL - 7-3293
wmack@kean.edu
Marks, Don
Psychology - Doctoral Studies
EC-135 - 7-5882
domarks@kean.edu
Moran, Marianne
Occupational Therapy
EC-224E
mmoran@kean.edu
Mulry, Claire
Occupational Therapy
EC-224C – 7-5856
cmulry@kean.edu
Pintado-Casas, Pablo
World Languages
J-334 C - 7-3958
pcasas@kean.edu
Roebuck, Robyn
Kean @ Skylands
KS-Lodge-107 - 7-1612
rroebuck@kean.edu
Rosen, Dina
Early Childhood/Family Studies
HH-418 - 7-3779
drosen@kean.edu

Rosa, Andrea (Fa '21)/

Webber, Jane (Sp '22)

Registrar

Counselor Education

A1-Fl - 7-3112

EC-305 - 7-5952

arosa@kean.edu

jwebber@kean.edu

Sanchez, Benito
Accounting & Finance
HYN-404K - 7-4222
bsanchez@kean.edu
Sargent, Jack
Communication
CAS-424 - 7-0467
jsargent@kean.edu
Wetzel, Ana
Financial Aid Office
A-1FL - 7-3194
wetzela@kean.edu
White, Bridget
School of General Studies
CAS-120 - 7-0314
mwhite@kean.edu
Meet the Senators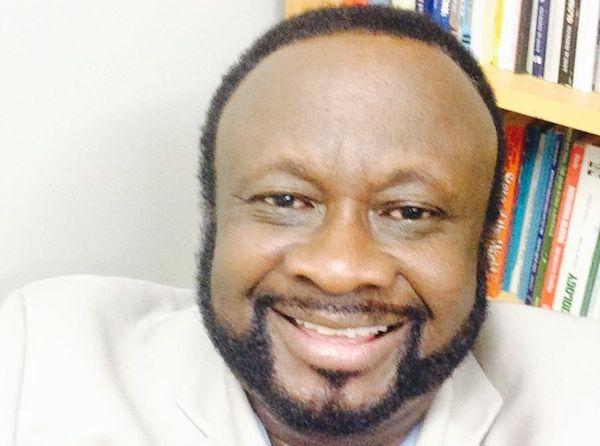 Charles Boateng 
Sept. 1987 to present: Professor, Political Science Program
Past experiences include: University Promotion Committee (Member), Political Science Program (Coordinator), Kean Student Delegation to the University of Chicago Model UN Simulation Conference (Faculty Advisor), MA in Political Science (Coordinator), US Government Foreign Service Grant (Faculty Advisor), Vice President of Kean University Federation of Teachers, 1995 Presidential Search Committee (Member), Kean University Faculty Senate (Member & Parliamentarian), and Kean Student Delegation to the Model African Union Simulation Conference in Washington, D.C.(Faculty Advisor).
---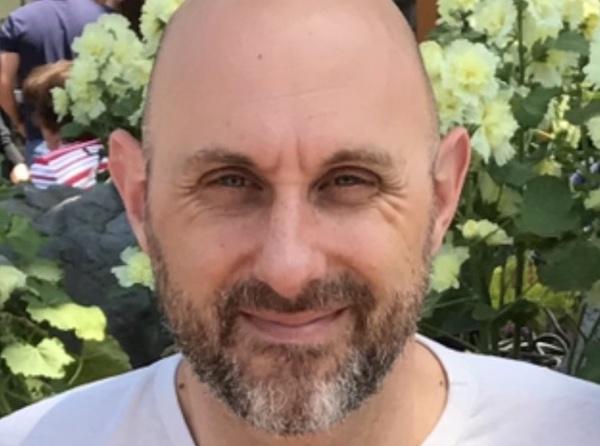 David Brandwein 
David Brandwein, Psy.D., is an Associate Professor in the Department of Advanced Studies in Psychology. David has been at Kean University since the 2007-2008 academic year. A forensic psychologist by background, David earned a Psy.D. in School-Child Clinical Psychology from Pace University and helped develop the Kean University Psy.D. Program in Combined School-Clinical Psychology. David's university service has included the University Curriculum Committee and the Institutional Review Board. David also served on the ARTP Committee for the Nathan Weiss Graduate College and chaired the committee during his last year of service. David is excited about the opportunity to serve as a senator and is committed to the principle of shared governance and amplifying all voices to create a healthy, vital and functional university community. Number of years of service at Kean: From Sept. 1, 1987 to present (over 33 years).
---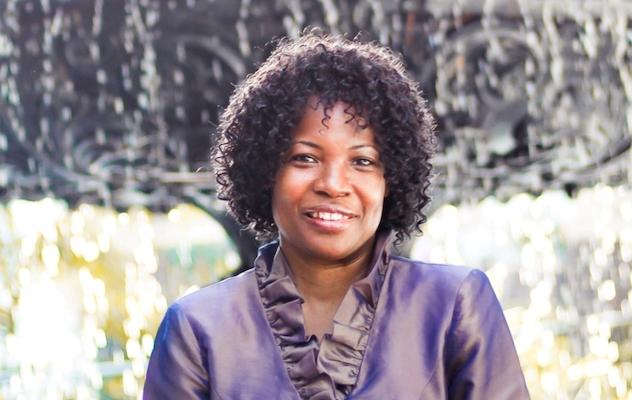 Jean Brown 
Jean Brown is the Retention Coordinator and program manager of the highly successful Step-it-Up program. She  earned a B.A. degree in Psychology, M.A. in Behavioral Sciences and Psychological Services, both from Kean University. She completed post-master's work in Counseling and received her LPC, License Professional Counseling and Approved Clinical Supervisor Certification (ACS). In addition, she adjuncts with the Counselor Education Department, located in the Nathan Weiss Graduate College. Jean works with the Office of Student Retention and Educational Innovation located in the Center for Academic Success (CAS). Building cross-campus collaboration and relationships with faculty and staff is her specialty. Jean Brown is committed to the transformation of students who are at-risk into excellence, and is proud to be classified as a "true student advocate" by her colleagues.
---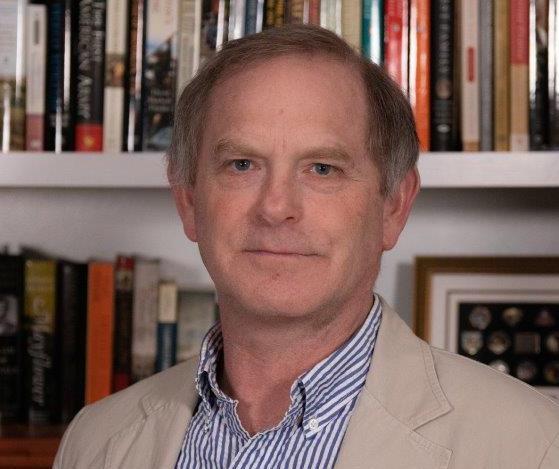 Thomas Connors 
Thomas Connors, Ph.D., has been on the faculty at Kean since 2000.  Since 2013, he has served as Coordinator of the Music Conservatory.  He is also director of the instrumental music program as well as an assistant professor in Music Education and Conducting studies.  Prior to his arrival at Kean he was the Associate Director of Bands and Director of Athletic Bands at Kent State University.  He also taught in the public schools in New Hampshire and New York for 10 years.
Since coming to New Jersey, he has served as a board member for the New Jersey Music Association and is currently the Executive Director of the New Jersey Band Association.
At Kean, he has served multiple terms with the University Curriculum Committee and the Senate. Connors holds a Ph.D. in Music Education from Florida State University, a M.M. in Conducting from the New England Conservatory and B.M. degrees in Composition and Music Education from Berklee College of Music.
---
Craig Donovan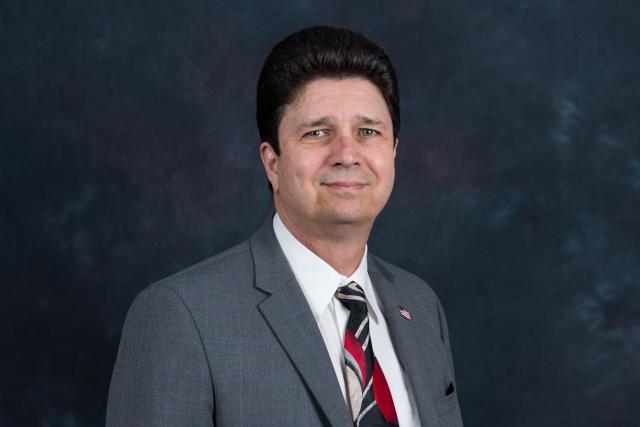 Craig Donovan, Ph.D. is an Associate Professor in the Department of Public Administration and has been a part of Kean for nearly three decades. He has served in many leadership roles in his service to Kean and is currently the Coordinator for the Department and the Director of the BA-MPA Honors Program. In addition to his time on the Senate, where he is currently Senate Chair, he has been a member of the KFT Executive Council and served on and/or chaired many of the University's top committees. Dangerously overeducated, he has authored numerous journal and popular press articles, as well as books and textbooks, while he has built a strong external leadership reputation with his professional association the American Society for Public Administration, and his accreditation association, the Network of Schools of Public Policy, Affairs and Administration.
---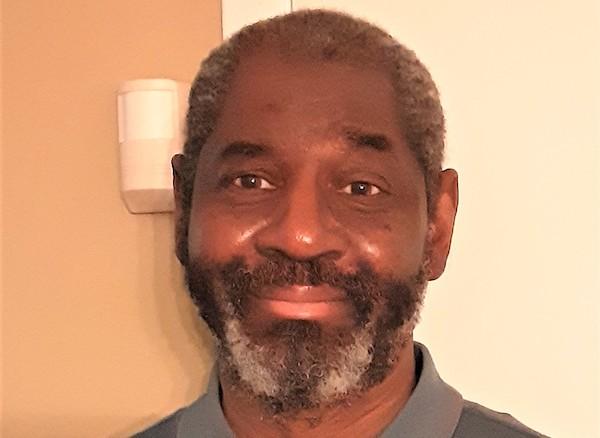 Ron Dowdell 
Ron Dowdell has been an employee at Kean University for the past 31 years and has seen administrations come and go. He is currently the Assistant to the Dean in the College of Education and is dedicated to any initiative that will help Kean to renew its reputation for excellence. Becoming an R2 institution will undoubtedly be an arduous and daunting task, and he believes this will be nearly impossible to achieve without the input of tenured faculty and staff. Armed with the knowledge that not only do we need monetary capital, but also human capital, he hopes that our new administration will realize that replenishing the ranks of tenured faculty is indeed a wise investment that will pay dividends for years to come.
---
Rachel Evans 
Professor Evans (Theatre Education Coordinator) has served Kean University for 17 years. She is currently a member of the University Planning Council. While serving as Chair of the GE Committee, she was instrumental in reviewing all curriculum guides on campus to ensure compliance with the 120-credit conversion mandated by the state, for which she received the 2019 Presidential Excellence Award for Distinguished Service. She has served on the 2011 MSCHE Steering Committee, and on search committees for the College of Education and the Theatre Conservatory. Evans is a six-time recipient of the Students Partnering with Faculty grant, demonstrating her commitment to working with Kean students in the classroom and beyond.
---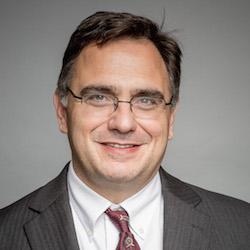 Dave Farrokh 
Senior administrator at Kean.  Prior service includes serving as University Scholarship Director and Study Abroad Director.  Has served on the Senate (and Exec) for multiple terms. Service Values collegiality and service to students.
---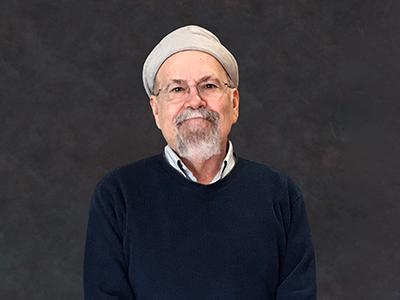 Dan Gover 
I have taught at Kean for 35 years. I have served on the Senate, the Union Executive Committee, the Promotions Committee, the CLA RTR Committee, as Coordinator of the World Literature course, among other duties.
---
Aaron Gubi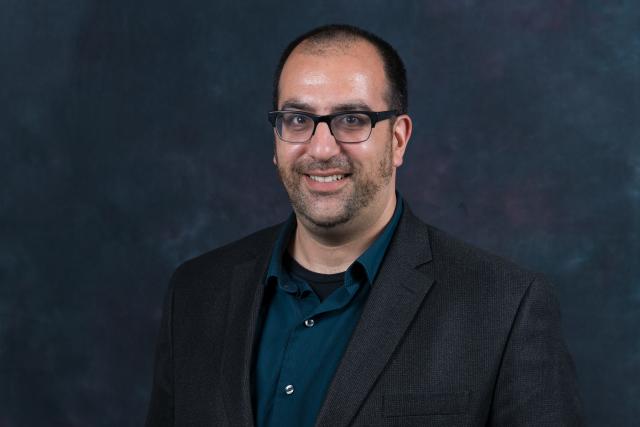 Aaron A. Gubi is currently an Assistant Professor in the Department of Advanced Studies in Psychology within the Nathan Weiss Graduate College. He began his service on the faculty senate in the fall of 2020. He teaches graduate courses in the masters and doctoral programs in clinical and school psychology, supervises the clinical work of future clinical and school psychologists, and also serves as clinic director of the program's community training clinic (Kean Psychological Services).  His research focuses on child maltreatment/trauma and diversity issues in professional training and practice. He has authored or co-authored over two dozen papers with students and colleagues, and presents regularly at local and national conferences. He also maintains practice through part-time work as a psychologist. He hopes to work with colleagues within the senate to promote collegiality university-wide and to promote infrastructure within the university that supports the development of early-career faculty, lecturers and staff.
---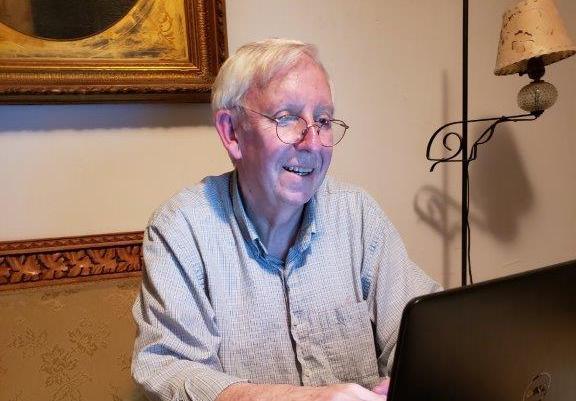 Christopher Lynch 
Christopher Lynch is in his 12th year serving on the Senate. Served 9 years as Communication chair and 3 years as Freshman Seminar Director. He has was General Education Committee chair for 3 years and co-chaired University Grievance Committee. Served 3 years on University Curriculum Committee. Former chair of the national Association for Communication Administration. Board member and president of the New Jersey Communication Association He presented at several Professional Development Days.
---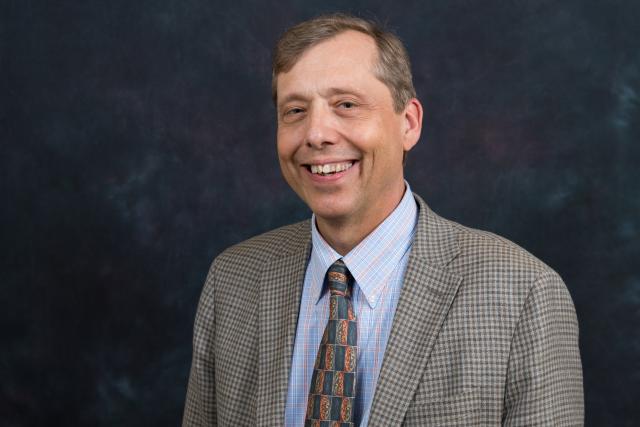 Don Marks  
Don Marks, Psy.D., is an associate professor (Fall 2021) and the director of clinical training for Kean's Doctor of Psychology program in Combined School and Clinical Psychology. He has been at Kean for 10 years and served in numerous leadership roles. Don is the former Secretary of the University Senate, and he has served as chair of the University Curriculum Committee for four years (2017-2021) and the General Education Committee for three years (2014-2017). He is also an IRB chair and a member of the University's newly formed Human Research Protection Council.
---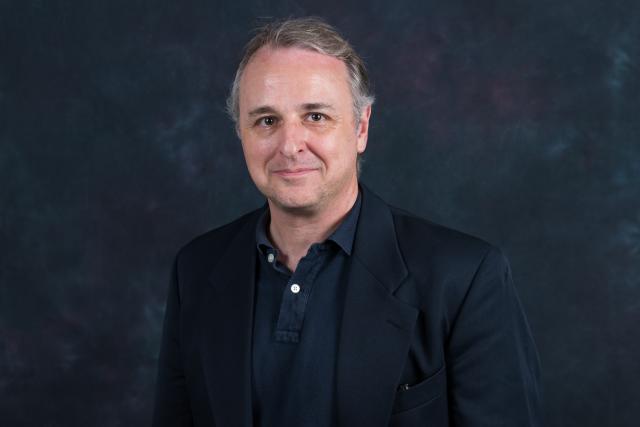 Pablo Pintado-Casas 
Pablo Pintado-Casas is a professor at Kean University, where he teaches a variety of courses in linguistics, contemporary Spanish literature, and culture. 
"My main goal is to engage all of my students as citizens of the United States and the World. I aim to develop critical thinking, creativity and communication skills. I also instill civic values in my students, as future Spanish teachers. Chief among these are respect, tolerance, virtue and knowledge". 
---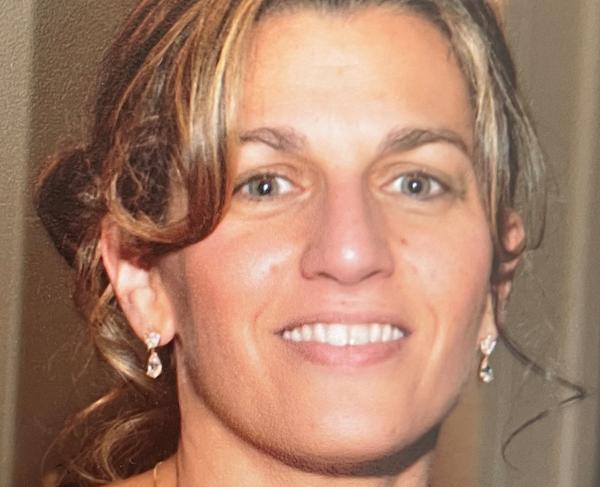 Dina Rosen  
Dina Rosen is an Assistant Professor in the Early Childhood Education Program. She has served as coordinator of the undergraduate program and on faculty search committees. She has extensive experience with curriculum and assessment, including spearheading three successful accreditation applications for her department and working on two MSCHE Steering Committee for college level accreditation. She has served on the Senate Professional Handbook Committee, Library Committee, and Distance Education Committee. Dina is excited about the possibility of serving as a Senator and is committed to continue the Senate's efforts to find new ways to achieve shared governance.
---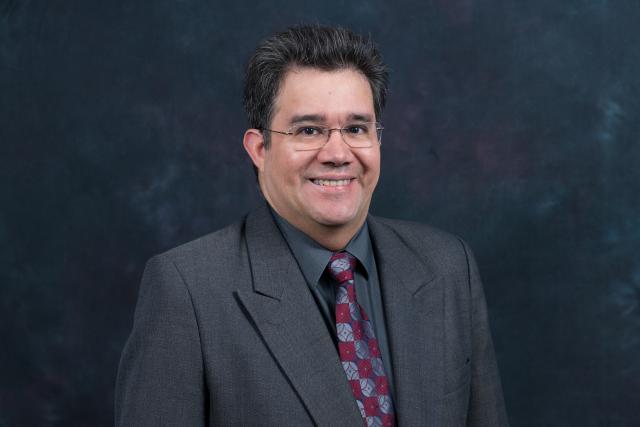 Benito Sanchez 
Benito Sanchez, Ph.D., is an Assistant Professor of Finance and has worked at Kean since 2007. He has been a Finance program coordinator and currently serves as Accounting and Finance Assessment coordinator. Sanchez has extensive experience in curriculum and assessment issues at the department, college and university levels. He has served on the General Education Committee, University Curriculum Committee, College Curriculum Committee, Department Curriculum Committee, of which he is the current chair, and the University Assessment Committee. He has also served on various university, college, and departmental committees, including University Retention and Tenure Committee, Periodic Review Committee, Faculty Senate Academic Standard Committee, and the AACSB accreditation committee.
---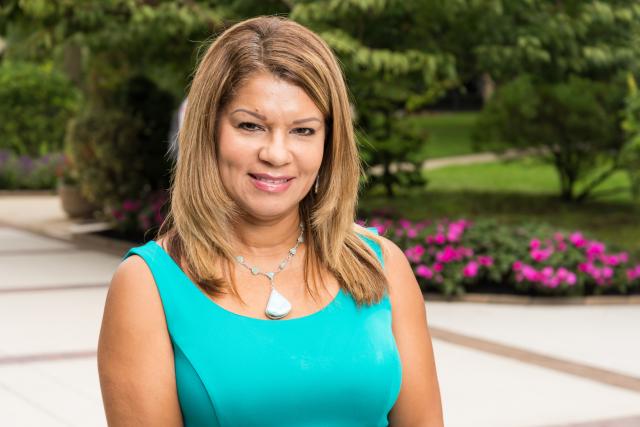 Ana Wetzel 
Ana Wetzel is a Professional Service Specialist in the Office of Financial Aid. She has worked at Kean University for over 9 years. She is an active union member presently serving as Union local at the state council (CNJSCL) . She is also a Kean alumni with a B.A. in Public Administration and an M.A. in communication.
---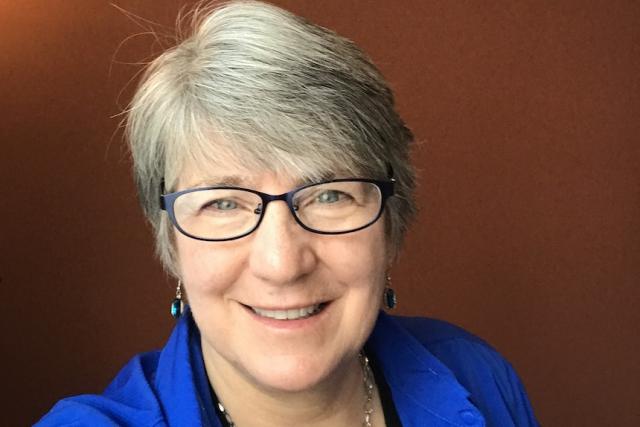 Mary Bridget White, M.S., M.A., Managing Assistant Director, School of General Studies 
Bridget White has served at Kean University for over 33 years. Since 2009, she serves as Managing Assistant Director in the School of General Studies. Bridget is responsible for managing developmental and terminal first-year math courses; the SGS math lab; and math supplemental learning support initiatives that provide academic support for our students.  She developed and implemented the ATEAM program (Adjuncts Tutoring English and Maths) and was awarded three Quality First Initiative grants, all designed to improve student academic success in mathematics. QFI grants include piloting developmental math courses paired with college-level math courses, develop summer math-intensive programs for incoming students, and creating the SGS math lab to enhance learning through the use of online technology and project-based learning.