Winner
Alysia Kane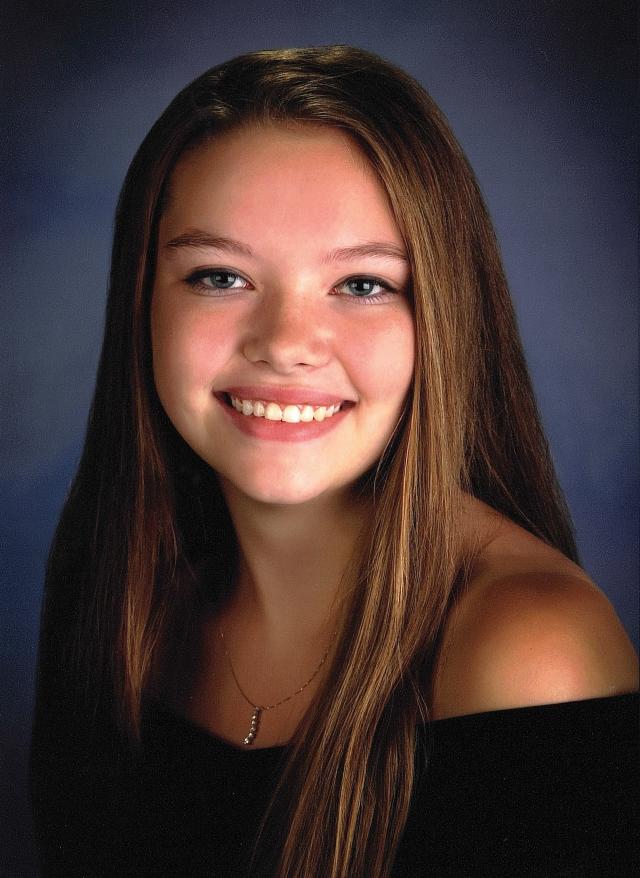 Senior, Graphic Design: Interactive Print and Screen Major
Alysia Kane, the winner of the Research Days 2020 Cover Contest, is a senior at Kean University studying Graphic Design: Interactive Print and Screen, and Art History as a minor. She is a dedicated designer who loves to tell the deeper story to deliver a project that immediately has the viewer hooked in and wanting more. This may come from her journalism background and her love of research.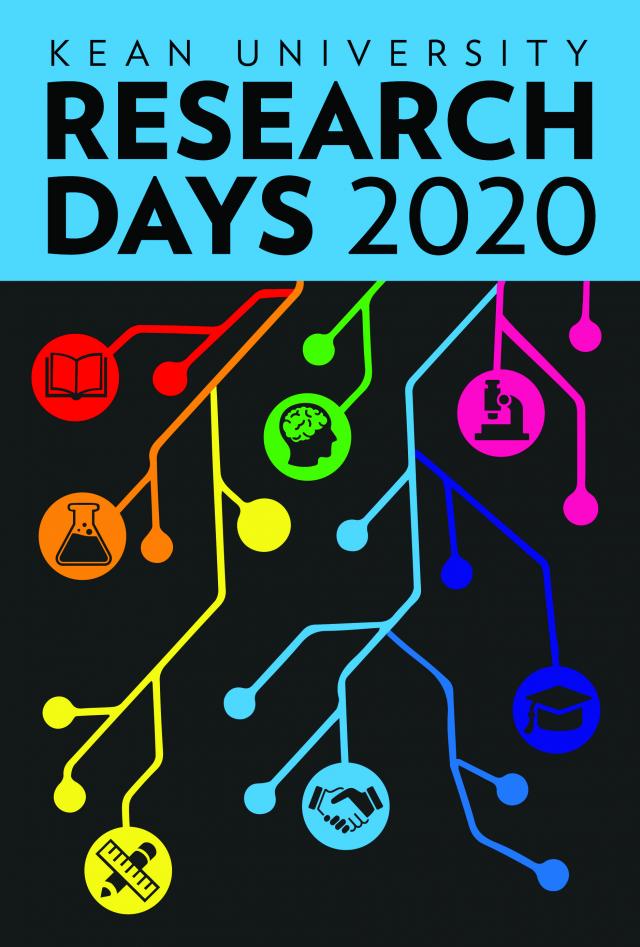 Alysia has worked on multiple design projects during her time at Kean University. While she was an intern at the Design Studio Practicum, she designed the poster and additional promotional materials for the Michael Graves College Fall 2019 Lecture Series. While at the Design Studio, she was given the opportunity to work for nonprofits like Community Food Bank of New Jersey and PFLAG to create social media content and brand identities.
Robert Busch School of Design Professor Denise Anderson selected Alysia to be a part of a small team to develop the online website, MGCSync. The site is being expanded to be a recruitment tool to help the students of the Michael Graves College bridge the gap between their college careers and the workforce. The hope is to make MGCSync a place that students and recent graduates can connect with industry professionals looking to recruit. Alysia was selected to help document this process by writing from a student's perspective, discussing how a tool like this could make a major difference for the future graduates of Michael Graves College.
During one of her summer internships, Alysia worked for Valley Printing and Graphic Design in Westwood, NJ. She was given the incredible opportunity to work on a tattoo flash book for Kyle Jeffas and the renowned tattoo artist, Bowery Stan. The book was created to showcase Bowery Stan's original sketches, and then the merging of their styles, as Kyle took inspiration from the sketches and brought them to a more finalized illustration. The book was published as a limited edition run, and was sold at the Inked Out NJ in 2019.
Currently, Alysia is working on design assets for this year's Research Days and templates to be used for next year's event. She looks forward to all the possibilities the future will hold for her.
Honorable Mentions
Ray Hogreluis 
Senior, Graphic Design: Interactive Print and Screen Major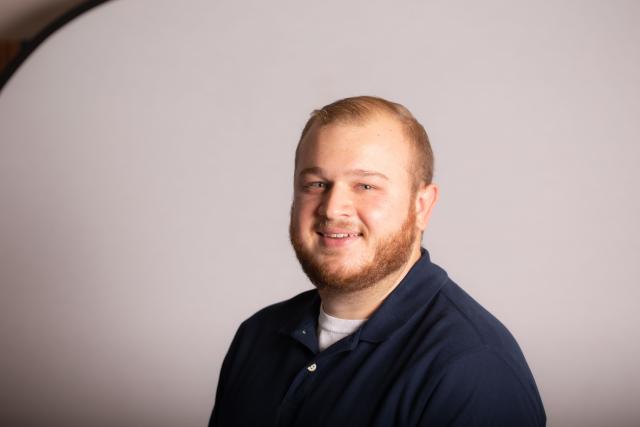 Ray Hogrelius, who received an honorable mention in the Research Days 2020 Cover Contest, is a Senior Graphic Design student at the Robert Busch School of Design in the Michael Graves College at Kean University. He is a passionate and joyful individual who tries to bring his personality to others through his design.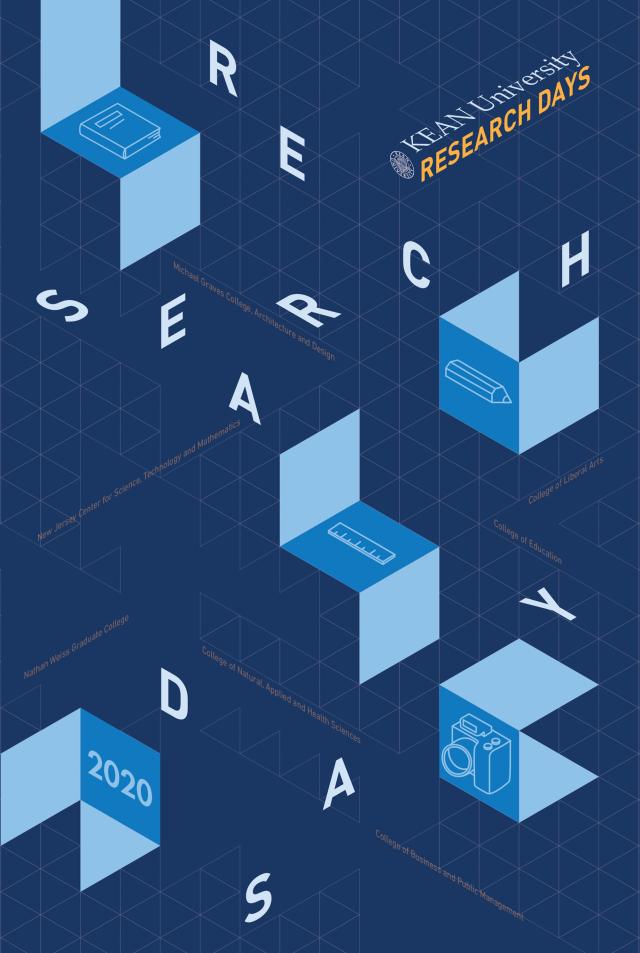 For this year's Research Days cover, Ray used an isometric viewpoint to show simplicity and  balance between all programs at Kean. The three-dimensional icons show some of the tools used by every researcher to unite show we all go through the same process. The school names, icons, and typography are laying on different planes to convey the sometimes chaotic nature of getting projects like these completed— but they all come together in a series of steps that lead to positive outcomes.
Cover design isn't Ray's only creative ability. He creates and designs strong user interface/user experiences for mobile apps that can aid in making everyday life a little easier. As a sports fanatic, Ray hopes to one day work for any of his favorite teams and potentially become the graphical face of any team that will be lucky enough to hire him.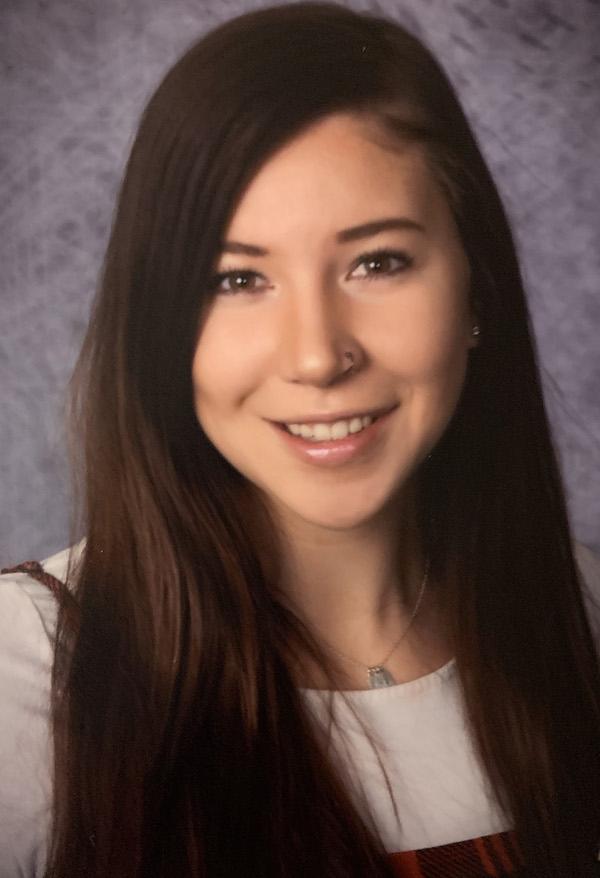 Jessica Heider  
Senior, Graphic Design: Interactive Advertising Major
Jessica Heider, who received an honorable mention in the Research Days 2020 Cover Contest, transferred to Kean University after completing two years at County College of Morris. When Jessica first arrived at Kean, she noticed a marked shift from county college. Jessica credits Kean with encouraging her to push boundaries and improve her skills. Even when she thought something was as good as it could get, her professors encouraged her to rework it and make it even better. Although sometimes frustrating, in actuality it made the final product better than she imagined. Without that extra push, Jessica feels much of her work would never be where it is now, and she has grown not only as an artist but also as a person.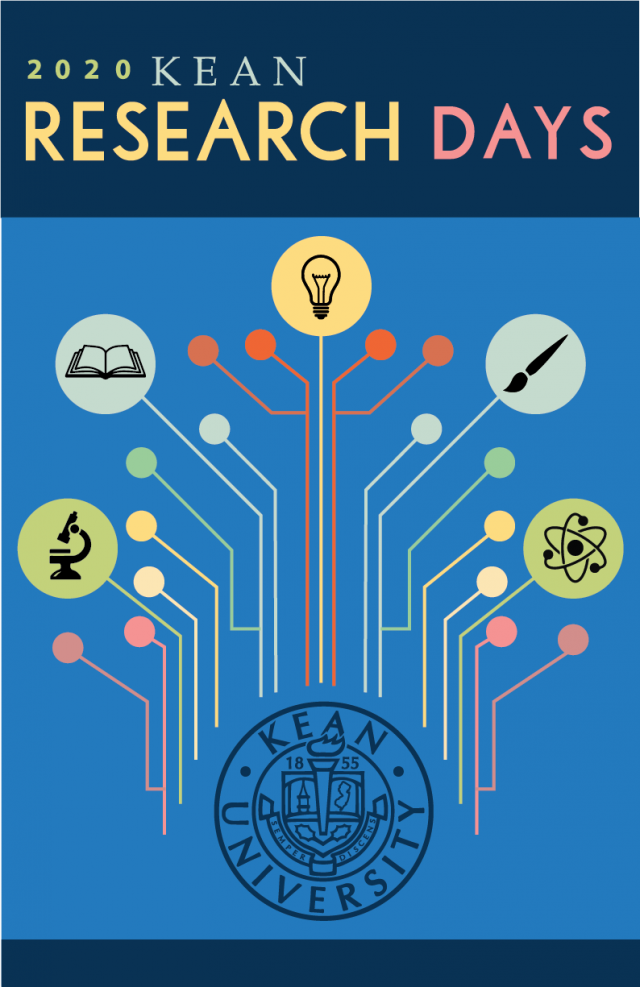 Jessica's Research Days 2020 cover design is an example. Her original design started off relatively basic, utilizing little to no color. With some creative feedback from her professors, she delved deeper into the true meanings and goals of research. Jessica decided it was important to represent all aspects of learning and the different kinds of research that are being conducted. She symbolized those different ways of thinking and learning by the addition of many different colors. Those colors repeat, representing the truth that despite the different approaches we research and learn, our experiences are actually quite similar.