Undergraduate Researcher of the Year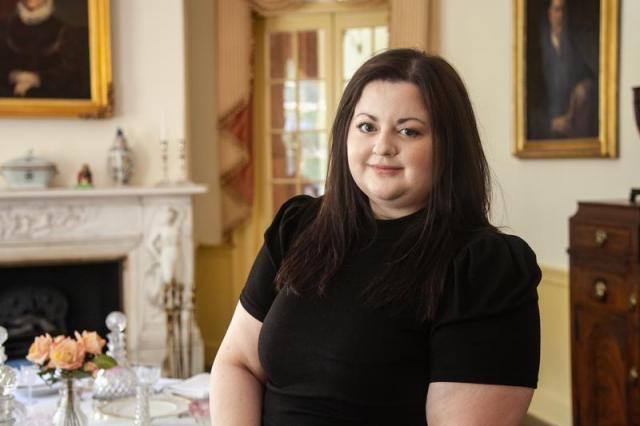 Nicole Skalenko
Senior, Honors History Major
Undergraduate Research Award, 2020
Nicole Skalenko, a Senior History Honors student and an intern at the Liberty Hall Academic Center Historic Research Library, is a tireless researcher and scholar whose findings and analysis have earned prizes at national conferences, been published on major historical websites, and been recognized by active scholars for their original contribution.
Nicole is one of a handful of Kean students to participate in all three years of the National Endowments for the Humanities funded project, "William Livingston's World". In fall of 2018, Nicole was part of the "Research Recruits" program and began working with faculty mentor Dr. Elizabeth Hyde on the project. Nicole became interested specifically in William Livingston's work as a propagandist during the American Revolution.  She built a web-based timeline that has made it possible for future scholars to find his writings gathered into a single digital resource.  This research was the foundation of the collaborative work she did with fellow History Honors student, Victor Bretones, on the role of print in the Revolution which led to an invitation to contribute the Columbia University Libraries blogpost to the John Jay papers.
Nicole was part of a team of undergraduates selected to participate in the American Historical Association's Undergraduate Poster Panel in New York in 2020. She was selected to present her work at the Macksey Humanities Symposium at Johns Hopkins University this May. Last year, she was among the honorees from the Kean History program awarded "Outstanding Student Researcher" at the Humanities Education and Research Association Annual Meeting in Philadelphia for their explorations of William Livingston's World.
The Special Collections Research Library and Archives selected Nicole for a Summer 2019 internship to help with the monumental move of 900+ feet of fragile and unique collection material. Nicole can fluently read 18th, 19th, and 20th-century script, a skill quickly becoming akin to a foreign language. She can also understand, summarize, interpret, analyze, and evaluate documents. Her primary source literacy creates thorough and interesting research papers and talks and is a huge benefit to students who visit the Research Library.
In addition to these traditional research efforts, Nicole has used social media, such as her Instagram and Twitter accounts as William Livingston, to engage with scholars, historians, and others on the broad range of William Livingston's World. She has over 100 followers on her William Livingston Twitter account and over 1,000 followers on her William Livingston Instagram page. She has also used social media to develop her own academic network, in which she has been granted access to manuscript materials and worked directly with other leading scholars.