Welcome to Research Days 2021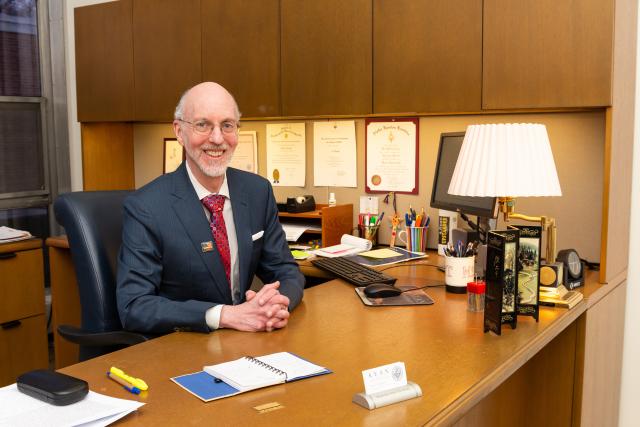 This year, I welcome you to our second virtual Research Days experience instead of in-person communal celebrations.  The past thirteen months have taken an unthinkable toll with the loss of well over 500,000 lives in the U.S. due to COVID-19, including close to 23,000 deaths in New Jersey.   While we mourn and honor each life lost, we can also create a brighter future by continuing to protect each other.  The rapid discovery and development of highly effective and safe COVID-19 vaccines, followed by the mass manufacturing and administration is a spectacular example of the power of research fueled by inspiration and innovation.  This milestone achievement was made possible by effective collaboration across public and private agencies supported by an unprecedented investment in scientific and technological ingenuity, recognizing the inherent risk of exploring the unknown.  It has arguably saved millions of lives worldwide.  Kean University stepped up early during the pandemic by coordinating with Union County and the state to establish a COVID-19 testing center on campus in March 2020.  We opened an innovative Center for Clinical Laboratory Science and Pandemic Research in December 2020 that is already engaging 45 faculty mentored research projects across all Colleges at Kean.  I recently joined fellow Kean scientists to volunteer for the Consortium of Scientists for Pandemic Preparedness that includes scientists, physicians and public health policy experts from Princeton, Rutgers, Harvard, MIT, Johns Hopkins and other distinguished institutions, motivated to apply lessons learned to better manage future pandemics. 
This pandemic has not deterred Kean students from pursuing and completing research and creative projects with dedicated faculty mentors.  During Research Days 2021, we will celebrate the work of more than 1,400 research students, predominantly conducting their projects remotely, a testament to their resilience and drive to explore and learn beyond the classroom.  Please join me online to honor these extraordinary efforts.  The Distinguished Lecturer, Jamie Metzl, a renowned futurist, will kick off this event on Monday, April 26.  You will also be able to view student and faculty videos, digital poster presentations and the Research Days booklet.
I want to thank President Repollet for his strong support and for inspiring Kean to become "New Jersey's next world-class research institution."  I am grateful for the opportunity to serve Kean during this pandemic.  I look forward to seeing you back on campus soon to enjoy a safe vibrant learning environment, healthy and COVID-19 immune.  In the meantime, let us continue to protect each other with empathy and care by wearing a face mask, washing hands regularly and keeping social distancing. 
Jeffrey H. Toney, Ph.D.
Senior Vice President of Research