After Tragedy, Kean Student Attends State of the Union Address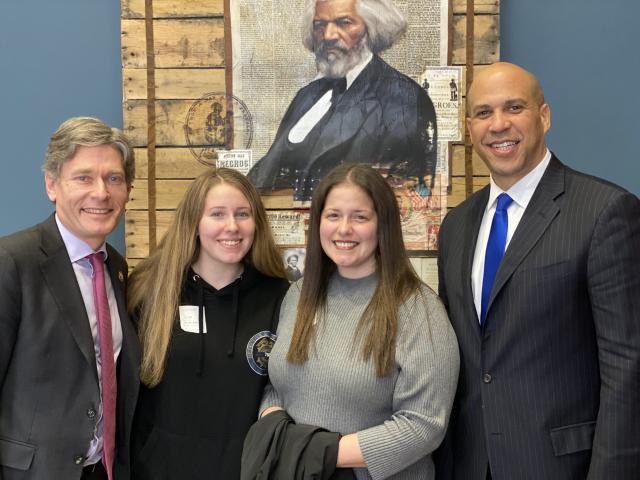 Kean University freshman Hailey Seals knew she would get emotional when she recently attended the State of the Union address, nearly two months after her father, a Jersey City police officer, was killed in the line of duty.
"It was a little overwhelming," said Seals, an elementary education major. "But it was a great experience."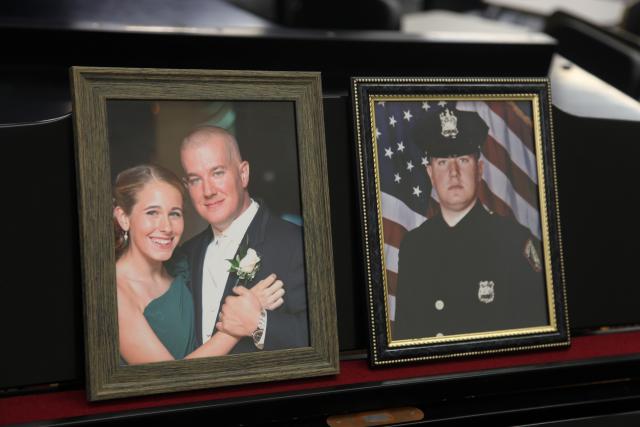 Seals' father, Detective Joseph Seals, was fatally shot confronting two suspects in a Jersey City cemetery in December at the beginning of an anti-semitic and anti-police shooting spree that also resulted in the deaths of three bystanders and the suspects.
Seals, a Kean Choir member and tennis player, traveled from her home in Cranford to Washington, D.C., with her mother, at the invitation of U.S. Rep. Thomas Malinowski.
"I want to thank her for her commitment to her father's legacy and for joining us in honoring him," Congressman Malinowski said in a speech on the House floor.
During the address, Seals sat two rows behind First Lady Melania Trump, who she said was "a very sweet lady." 
Seals and her mother toured the Capitol and also visited the offices of Malinowski and U.S. Sen. Cory Booker. "Cory Booker is a character," she said. "He's a really nice guy."
The two lawmakers even created a video with Seals that they sent to her choir director, Mark Terenzi, D.Mus., to excuse her for the day.
The Kean Choir is preparing a song tribute to her dad, which will be performed in upcoming concerts. Terenzi suggested the song, The Seal Lullaby, by composer Eric Whitacre for the tribute.  
"It is perfect," Seals said. "It's such a beautiful song, I can't even begin to explain. I thought it was perfect because the last name fit. The first few times we sang it, I had to leave the room."
Seals, the oldest of six children, said she has received warm support from the community in and around Kean since her father's death, particularly from members of the choir who were the first to speak with her after she learned of the shooting in December. She had been on her way to class.
"They helped me. They're all so supportive and caring. They're my closest friends here," she said. "It's like a family."
Terenzi said performing the song will be the choir's way of honoring Det. Seals as well as his daughter and her courage. 
"We stand in such strong support," he said. "She is a wonderful young lady and we are happy to be able to share this tribute."
Tagged