College of Education Professor Wins National Research Award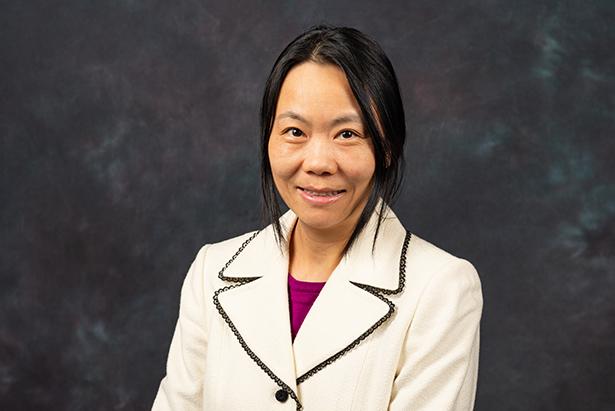 Kean Associate Professor Jennifer Chen, Ed.D., has received a prestigious national research award to study how remote instruction has influenced the teaching practices of early childhood teachers in New Jersey.
Chen received a Foundation Award for Research on Early Childhood Teacher Education from NAECTE — the National Association of Early Childhood Teacher Educators — to research the teaching practices of beginning early childhood teachers. The award comes with $2,000 in monetary support for her research.
Chen said she was "incredibly honored, humbled and encouraged" to receive the Established Career Award.
"My research will help inform early childhood teacher education programs about ways to better prepare teacher candidates, including on such topics as technology integration in their curriculum," she said.
The award recognizes individuals for meritorious leadership and professionalism in early childhood teacher education.
"This award reflects Kean's commitment to conducting research that contributes to the evolving field of education," said Kean President Lamont O. Repollet, Ed.D. "The pandemic changed the way educators at all levels deliver instruction, and Kean is at the forefront of identifying best practices for teachers and students alike. Dr. Chen is helping to make Kean the next great research institution in New Jersey."
Chen will conduct an in-depth, interview-based study, asking 12-18 first-year teachers in grades preschool-3 about their student teaching experience during the switch to remote instruction in Spring 2020. They will be asked to reflect on their remote instruction experience, the level of training they received in their education program, and how the experience has shaped their current practice. 
"I hope to understand not only the challenges confronting early childhood teachers, but also the creative strategies they implement to provide equitable opportunities for student learning and success, including developmentally appropriate methods to effectively address the diverse learning needs of their students during remote instruction," Chen said.
Chen said the findings can help early childhood educators identify their programs' strengths and gaps.
"The College of Education is always seeking to improve the training of teachers to reflect the changing conditions in which they work," said College of Education Dean Barbara Ridener, Ph.D. "Kean plays a key role in the education of teachers in New Jersey and the nation, and we see it as our responsibility to examine the field of pedagogy and apply the most up-to-date research and data to our curriculum and instruction."  
Chen will begin her study next month, and some of the research subjects will be Kean early childhood education graduates.