Interactive Learning at Kean's Pre-College Summer Programs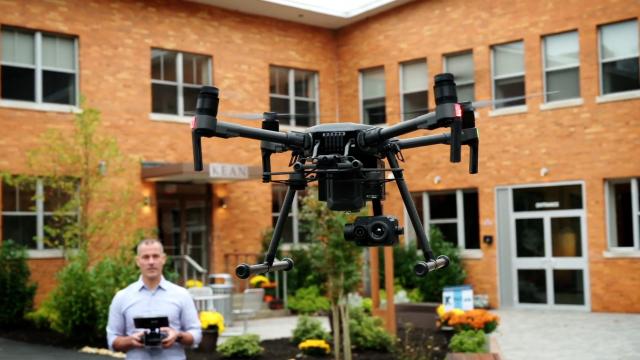 UNION, N.J. — Kean University is offering interactive pre-college programs this summer for high school students interested in environmental science, social activism and theatre.
At Kean Skylands, the University's campus in Jefferson, New Jersey, high school students will get hands-on research experience and the opportunity to earn college credits in the SKYLAB: Environmental Science Pre-college Program. Students can enroll for one or all of the three weekly sessions that will be offered Monday through Friday from July 5 - 23. Each week will have a different focus:
July 5 - 9: Climate Change, Effects and Solutions
July 12 - 16: Saving Our Species (Plants and Animals)
July 19 - 23: Drones and Environmental Technology
"Kean Skylands, with 40 acres of pristine woodlands and state-of-the-art labs, is the ideal place for research and exploration," said Robyn Roebuck, Kean Skylands director of operations. 
Register by June 21 for Week 1; June 28 for Week 2; and July 5 for Week 3. For further details, including cost, college credit information and a registration link, view the program brochure.
Human Rights in Action, a pre-college program offered by the Kean University Human Rights Institute, will be held at Kean's main campus in Union and Kean Skylands in Jefferson. The program is designed for high school students looking to make a difference who want to enhance their knowledge of contemporary human rights and social justice issues. 
Human Rights in Action will run Monday through Friday from July 12 - 16 in Union, and from July 19 - 23 at Kean Skylands. Each day of the weeklong program will have a different focus:
Day 1: The Evolution of Human Rights
Day 2: Justice for Whom?
Day 3: Who Is the Face of a Movement?
Day 4: Using Your Voice
Day 5: How to Be an Ally
"Students will learn how to use their voice in productive ways to effect change," said Lauretta A. Farrell, D.Litt., director of the Human Rights Institute. "I hope that students who participate in this program will use it as a springboard for lifelong engagement and activism."
For further details, including cost and a registration link,  view the program brochure.
For aspiring young actors, Premiere Stages at Kean University offers Actors Studio from Monday, July 26 through Friday, August 6 on Kean's Union campus. Part of the annual summer theatre program Camp Premiere, Actors Studio will focus on the craft of acting through physical and vocal warm-ups, improvisation, acting technique and scene study. 
Students will work closely with industry professionals and perform scenes from contemporary plays chosen specifically to develop their unique talents. At the end of camp, participants will host a live, outdoor performance for their friends and family.
For further details, cost and a registration link, visit the Camp Premiere webpage.
More information on all of Kean's pre-college programs for high school students is available at the Kean 2021 Pre-college Summer Programs webpage.