Kean to Compete in USDA Business Challenge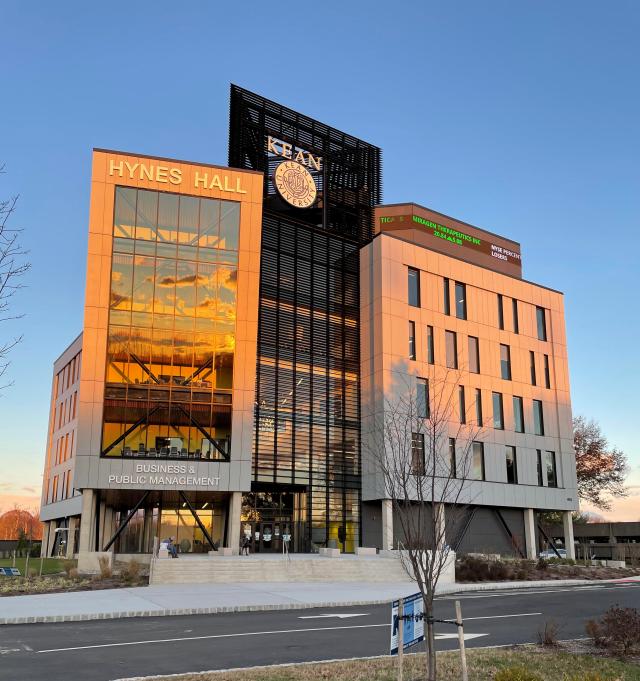 Two teams of students from Kean's College of Business and Public Management (CBPM) will be among teams from 17 institutions nationwide competing in the 2023 Agricultural Export Market Challenge.
Hosted by the U.S. Department of Agriculture - Foreign Agricultural Service (USDA-FAS) in partnership with the Hispanic Association of Colleges and Universities, the competition is an immersive learning experience that allows college juniors and seniors to simulate the work professionals do to increase export opportunities for U.S. food and agricultural products.
Kean is the first New Jersey university to compete in the challenge and is the only institution from the state taking part.
The online competition takes place next semester, and the winning team travels to Washington D.C. in the spring to meet with USDA-FAS leadership.
"This is an amazing experiential learning opportunity for Kean's students to take a deep dive into the agricultural export sector of the economy as they compete against other teams from across the country," said Kean President Lamont O. Repollet, Ed.D. "They will be exposed to potential new career paths and experiences that will help them build successful careers."
New Jersey Secretary of Agriculture Douglas Fisher said Kean's participation in the national competition speaks well for the University and higher education in the state.
"This competition gives the Kean University students an opportunity to learn about agriculture and agribusiness, both of which are extremely important here in the Garden State. The students will be able to take their knowledge to the next level, while competing in the USDA - FAS challenge," Fisher said. "We wish the Kean teams well in this endeavor, and will be interested to see the types of solutions they work out."
Kean's College of Business and Public Management offers numerous opportunities for students to engage in real-world experiences and excel across all disciplines of business. 
"Through the 2023 Agricultural Export Market Challenge, students acquire knowledge and skills in economics, diplomacy, trade policy, scientific analysis and marketing as they work to solve real-world trade problems," said CBPM Dean Jin Wang, Ph.D. "We are  proud to be included in this challenge, and look forward to seeing our students' progress."
The competition is open to junior and senior year undergraduate students attending a minority-serving educational institution. Using case studies and role playing, students work in teams of three to five, conducting research and reaching out to experts. 
The competition takes four to six weeks, and students will have the opportunity to present their work to, and get feedback from, USDA-FAS officials.
Kean's teams will include students from a variety of CBPM majors and minors. 
CBPM Associate Professors Nazif Durmaz, Ph.D., and Valerie L. Vaccaro, Ph.D., are the faculty mentors for the two teams.
Tagged