Kean Graduates Named NJ State Teacher of the Year and State Finalist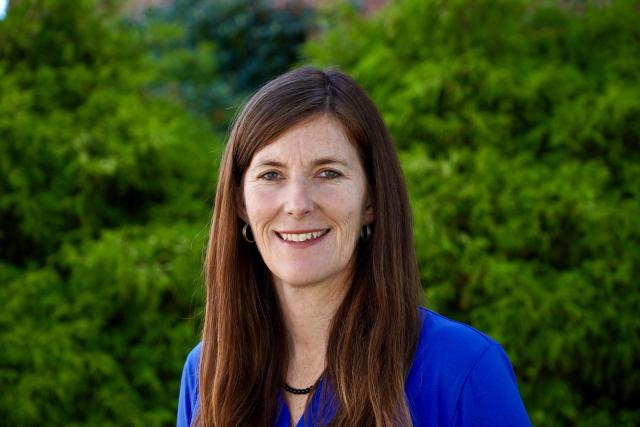 Toms River high school teacher Christine Girtain '05 M.A. had an eventful first week of school this year: The New Jersey Commissioner of Education surprised her in her classroom with the news that she was chosen the New Jersey State Teacher of the Year.
"My students were super excited for me," said the Kean alumna, a science teacher and research director at Toms River High Schools North and South, who now goes on to vie for the title of National Teacher of the Year.
"A lot has happened since the announcement. September and October are busy for teachers as it is, and it just blew up with additional things I had to do," she said.
Along with Girtain receiving the top honor, Kean graduate Leana Malinowsky,  '08, '12 M.A., was selected as one of the four finalists for the state's top teaching award. She is a first-grade teacher at Private Nicholas Minue School in the Carteret School District.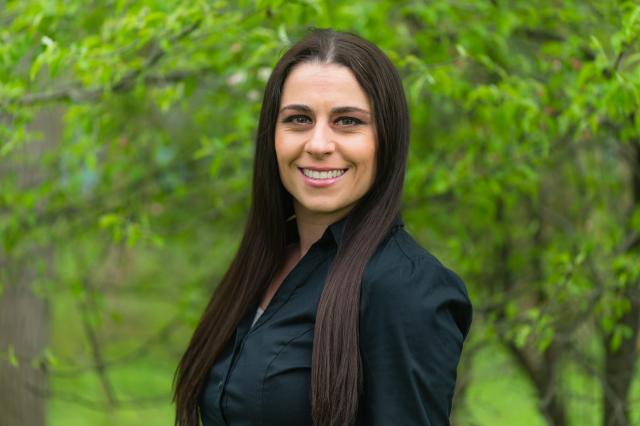 Girtain was officially named New Jersey Teacher of the Year by the state Board of Education in October. 
"Kean University is extremely proud to have graduated our State Teacher of the Year, as well as one of the very talented finalists," said Kean President Lamont O. Repollet, Ed.D. "New Jersey's best teachers are educated at Kean, and their success stands as a model of achievement for our students. 
"On behalf of the entire University, I congratulate Christine Girtain and Leana Malinowsky on their accomplishments and wish the very best of luck to Ms. Girtain as she competes for the nation's top teaching honor," he added.
Kean College of Education Dean Barbara R. Ridener, Ph.D., praised both teachers as "exceptional representatives of the College and University, demonstrating creativity and excellence in teaching and dedication to the profession."
Both teachers were also named county teachers of the year, Girtain in Ocean County and Malinowsky in Middlesex County.
Girtain earned her master's degree in earth science instruction and curriculum from Kean. She chose Kean for graduate school because of the strong earth science department and easy commute, she said.
Girtain begins a six-month sabbatical in January, during which she will travel around the state and country speaking at schools and conferences. She hopes to help educators become more STEM and agriculturally literate. 
"I want to share best practices and opportunities for learning and make connections with educators, industry and higher ed across the country," she said. "I want to make sure students are exposed to STEM learning opportunities no matter what their ZIP code is. I am also seeking funds to support STEM outreach work I do for students and teachers."
Girtain has already been busy in her new role. She was honored at the New Jersey School Boards Association Convention in Atlantic City, spoke to the American Association of University Women, and was interviewed by the media, often at her school. 
"I stayed up way later than normal writing speeches, recording videos and filling out paperwork. It's exciting but a lot to handle," she said. 
She also received the National Association of Biology Teachers Genetics Educator Award and is traveling to Indianapolis to accept it.
Malinowsky earned both her bachelor and master's degrees at Kean. Her degrees are in special education, English, and curriculum and instruction.
She said she was on vacation with her family when she learned she was a state finalist. "I was overjoyed and shocked that I was selected because I knew all of my fellow honorees are amazing educators," she said.
Malinowsky, who stresses the importance of literacy and reading for her students and through work she does in her district, said she continues to strive to be the best teacher she can be for her students and colleagues. 
She also speaks to pre-service teachers, including at Kean, writes articles, and has "a new perspective of myself as an educator.
"This past year has been an experience of a lifetime as an educator, and it has reminded me that teachers truly answer a call to this profession," Malinowsky said. "I know that even on my worst day, I am my students' greatest hope, and I have the ability to influence the future through my work."
Tagged