Kean Receives NSF Research Grant to Improve Equity in Computer Science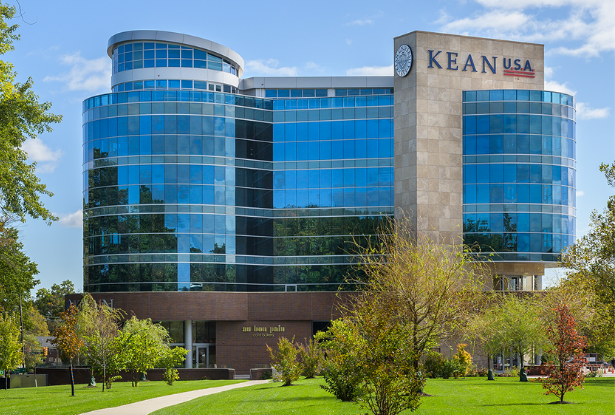 Kean University has received a $130,000 grant from the National Science Foundation (NSF) for researching new ways of teaching computer science to promote equity and inclusion in software design.
Kean will work with Oregon State University and Cornell University on the three-year collaborative project, which is expected to impact 6,000 computer science students across the three universities. The total grant award is $300,000.
"This research grant will investigate a new approach to teaching, which embeds equitable software design throughout all four years of the undergraduate curriculum," said Patricia Morreale, Ph.D., executive director of the Kean University School of Computer Science and Technology. 
Morreale said the research is the first to study a new approach to teaching computing in a way that continually fosters inclusivity and equity. The project will integrate equity and inclusion into work that students already do, rather than making large curriculum changes. It also seeks to give students skills to take with them into their computing careers.
"The structure of a typical undergraduate computer science degree program has changed little in decades. The required curriculum rarely includes courses that teach computer science students how systems affect people and society," Morreale wrote, with her collaborators, in the project abstract submitted to NSF. 
"This project aims to serve the national interest by investigating a new approach to teaching computer science that fosters inclusive and equitable practices," she wrote. 
Kean President Lamont O. Repollet, Ed.D., said receiving the NSF grant is an important step toward enhancing equity and making Kean "New Jersey's next world-class research institution."
"Kean's School of Computer Science and Technology is already a leader in diversifying the field of computer science," Repollet said. "This new NSF grant advances that work by building equitable design practices into the curriculum starting in freshman year. By teaching today's students new ways to design software, we will change the future of computing."
The project, entitled Embedding Equitable Design through Undergraduate Computing Curriculum, received funding through NSF, the premier government funding agency for fundamental research and education in all non-medical fields of science and engineering. The new grant becomes the fifth active NSF grant at Kean, according to Susan Gannon, acting director of the Kean Office of Research and Sponsored Programs.
Work on the research has just begun, Morreale said. A faculty workshop is being planned for May 2021, and students will begin seeing a difference in classes in the fall.
Researchers will also look at the effectiveness, sustainability and impact of the approach, Morreale explained.
George Chang, Ph.D., dean of The Dorothy and George Hennings College of Computer Science, Technology and Mathematics (CSTM), which includes the School of Computer Science and Technology, said the new grant underscores Kean's important role as one of the most diverse universities in the nation.
"We are proud to be contributing to research in this important area," Chang said. "In collaboration with the other universities, Kean can make a difference that will help transform the field of computer science and technology for years to come."