Kean Students, New Buildings Recognized by New Jersey Architects Group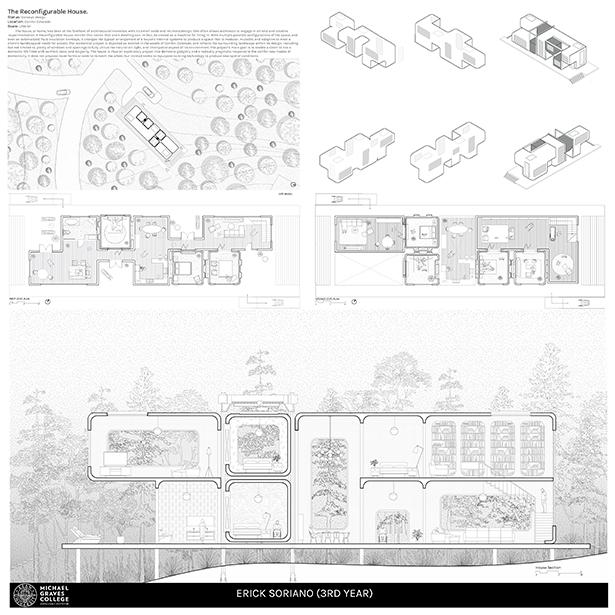 Architecture students in Kean University's Michael Graves College recently won three out of the four top student design awards from the regional chapter of the American Institute of Architects. The group — AIA Newark & Suburban Architects — also awarded silver medals for design to Kean's Liberty Hall Academic Center and Hynes Hall buildings.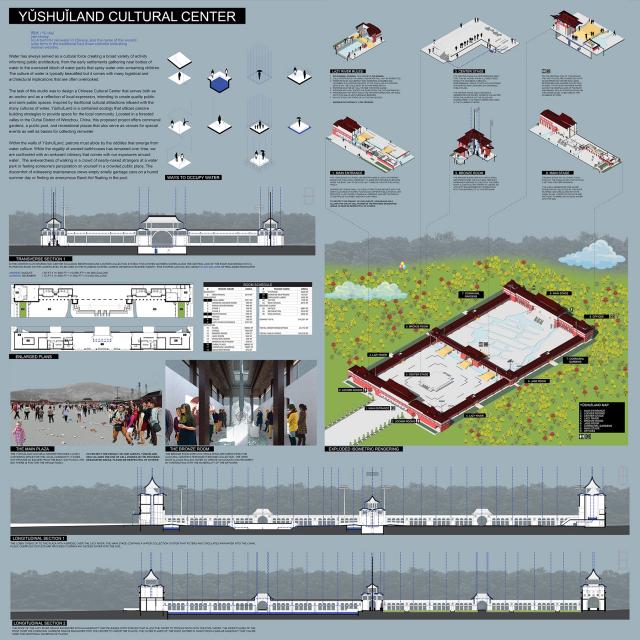 Erick Soriano, a senior architectural studies major from Kenilworth, received a $500 scholarship for his design, The Reconfigurable House, which reimagines the concept of a home for modern living. Master of Architecture students Andrew Engelhardt of Chicago and Charles Raimondo of Edison received honorable mentions for their projects — Engelhardt's design for the Yushuiland Cultural Center in China, and Raimondo's Mast Remediation design, which offers a way to remediate construction contaminants during the building process.
"Watching the awards virtually with my family and seeing my name as the final winner was simply pure joy," said Soriano, who transferred to Kean from Union County College. "Enrolling in Kean's architecture program was a great decision. I have grown as a student, a person and a professional, and expanded my horizons." 
Michael Graves College Dean David Mohney, FAIA, said the awards are a very positive benchmark about the quality of the Kean program.
"The awards demonstrate that our students are working at a high level of achievement, on par with top schools around the country, and we expect the program to continue to grow in quality," he said.
In awarding silver medals to NK Architects for the designs of Kean's newest buildings, Liberty Hall Academic Center and Hynes Hall, the AIA chapter noted the University's commitment to featuring buildings of high-quality design.
"We always aim to maintain a beautiful campus for our students, and these buildings contribute significantly to the aesthetics of our campus," said Kean President Lamont O. Repollet, Ed.D. "But more importantly, these buildings enhance the learning environment for our students. They are great spaces to study, research and collaborate."
All three students who received AIA recognition said Kean's architecture faculty have nurtured their design talent and challenged them to push past their limits.
"Our faculty guides and trusts us in developing our own ideas and visions that engage a socially and culturally complex world with clarity and conviction," Raimondo said. "They work with us to be the architects of our own destiny."
Raimondo has a job lined up at an architectural firm in New York after graduation in the spring. School of Public Architecture Chair Craig Konyk said all three students will get a career boost from the awards.
"This is both a personal and professional honor and has a very real impact on their future careers," he said.
For Engelhardt, the recognition he has received at Kean confirms that he made the right choice for his graduate degree.
"I was drawn to the Kean program because it was designed in part by Michael Graves, my architectural idol throughout my entire academic career, and promotes a collaborative experience that transcends the many disciplines of design," he said. "The professors, as well as the dean himself, take a particular interest in every individual student and always provide support and inspiration for academic excellence."
Tagged