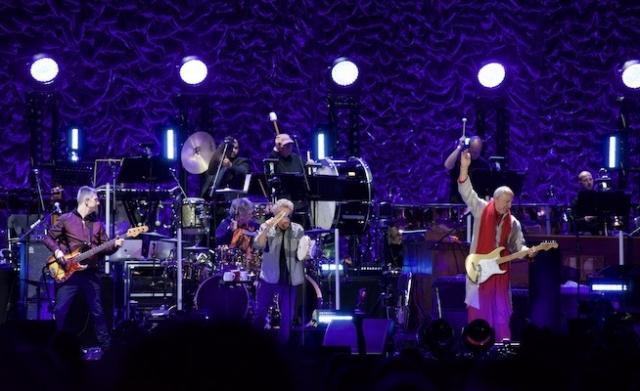 A Kean music professor got a taste of the rock star life recently when he toured with the iconic rock band The Who.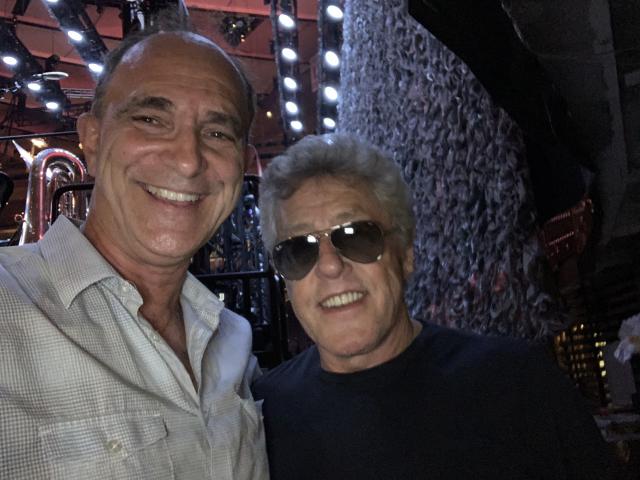 Adjunct Professor James Musto III, a timpanist, is director of the Kean Percussion Ensemble and the principal percussionist with the New Jersey Symphony Orchestra. He was the timpanist in the orchestra with The Who last month and earlier in the year, in May, on the band's Moving On! tour.
"I've been a fan of The Who for many years, so this was a lifelong dream come true for me," Musto said. "I hope that each one of my students will feel this level of satisfaction with the work they do, whether it is in the area of teaching, performing or continuing education." 
Musto was on stage behind Pete Townshend, Roger Daltrey and other members of the band, which has been inducted in the Rock & Roll Hall of Fame. The tour played to sold-out crowds in venues including Madison Square Garden, Fenway Park and Jones Beach Theater. 
"I felt like I was playing for 20,000 of my close friends," Musto said. "When you are confident in your skills, experience and preparation, you step up and do the job."
He performed with the band on some of their biggest hits, including Baba O'Riley, Pinball Wizard, Who Are You, Eminence Front and The Real Me.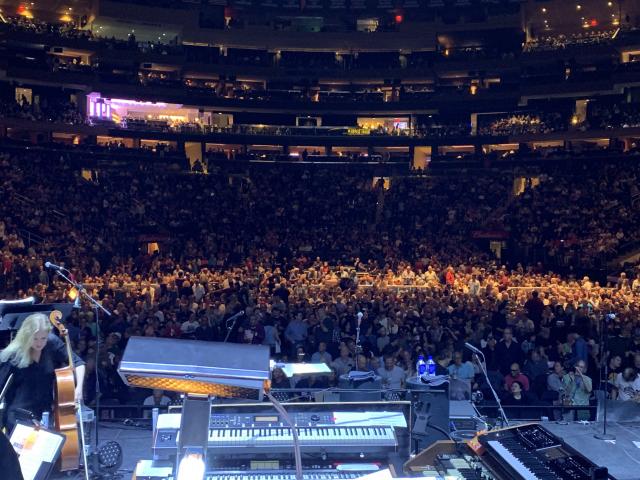 Musto's students at Kean said it is inspiring to see their professor in a new light. 
"The idea that one of my favorite professors shared a stage with some of my icons is almost surreal," said Tricia Marshall, a senior from Point Pleasant studying music education at Kean. "It makes some of my personal career goals feel attainable."
Musto said he was overwhelmed with high-fives and kudos from students when he returned to Kean for the Fall semester and used the experience to demonstrate to them the interconnectedness of all types of music.
"It makes me proud to be a member of the percussion and music department at Kean University," said Joseph Laurino, a junior from Union who is also studying music education. 
Musto has been an orchestral musician for over 30 years and has a master's degree from The Julliard School. He hopes his music career, whether performing classical music or classic rock, motivates his students.
"I want them to know that perseverance and hard work lead to success," he said.