New Academic Programs Expand Kean's Educational Offerings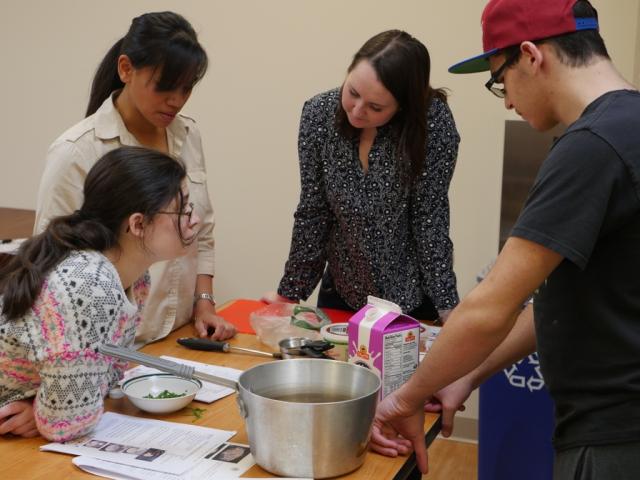 Five new degree programs have been added to Kean University's academic offerings for the 2018-2019 academic year to meet the growing demand for healthcare professionals and offer students a global perspective in an evolving job market.
Bachelor's degrees in community health education, therapeutic recreation, and global studies, and doctoral programs in occupational therapy, and counseling and supervision are all new to Kean this academic year. Altogether, Kean offers 50 undergraduate majors and 60-plus graduate programs and options.
"At Kean, we are transforming the education we offer to meet the demands of a changing world. This is reflected in the addition of four new healthcare-related programs, as well the new global studies major," said Kean President Dawood Farahi, Ph.D. "By increasing doctoral programs, we also give our students the ability to pursue their dreams as far as they wish — to the highest level of education."
The new academic programs are:
The B.A. in global studies takes an interdisciplinary approach, drawing on a wide range of subject areas and methods to prepare students to tackle topics such as climate change, peace and security, international development, gendered health disparities and migrant affairs.

The B.A. in therapeutic recreation prepares students for jobs as recreation therapists to assess clients and develop interventions in the physical, cognitive, social, emotional and leisure domains.

The B.S. in community health education prepares graduates to become community health educators, working with organizations, people and groups to improve public health and wellness.
The Doctor of Occupational Therapy (OTD) responds to changes in the field that will require all occupational therapists to have doctoral training by 2027. The program also allows students who have earned a bachelor's degree in another academic area to obtain training and expertise in specialized areas of OT beyond master's-level programs.

The Ph.D. in Counseling and Supervision prepares experienced counselors and professionals to advance their careers as university faculty, researchers and scholars, as well as clinical supervisors and master counselors.
The new programs reflect Kean's commitment to preparing students for success in their future careers.
"The therapeutic recreation degree gives students a robust clinical education and will increase students' ability to pass the national certification exam for Certified Therapeutic Recreation Specialist," said Frances Stavola Daly, Ed.D., assistant chair of Kean's School of Health and Human Performance and program coordinator for Recreation Administration.
The new offerings also provide welcome choices for many students. Kean sophomore Natalie Hernandez, who traveled to South Africa this summer as part of her work in the new global studies program, said she has always had a passion for understanding different countries and travel, and was thrilled to choose a major that allows her to explore that.
"I like the focus on global awareness," she said. "In this day and age, it's important to know about different countries and their governments."
In addition to the new programs, there are also a number of new or updated options within existing academic programs, allowing students to pursue specific concentrations in their broader areas of study. Kean is also offering a new educational leadership certificate program and new minors. The expanded options for Fall 2018 are:
B.A. Psychology, Forensic Psychology Option   

M.A. Special Education, Applied Behavioral Analysis & Autism Spectrum Disorders Option   

B.A. History, Pre Law Option  

B.S. Management, Human Resources Management Option   

B.S. Computer Science, Cybersecurity Option

B.S. Information Technology, Cybersecurity Option

M.A. Educational Leadership, New Certificate in Digital Leadership

New Minors: Cybersecurity, Health Information Technology