Teaching Students to Lead Challenging Conversations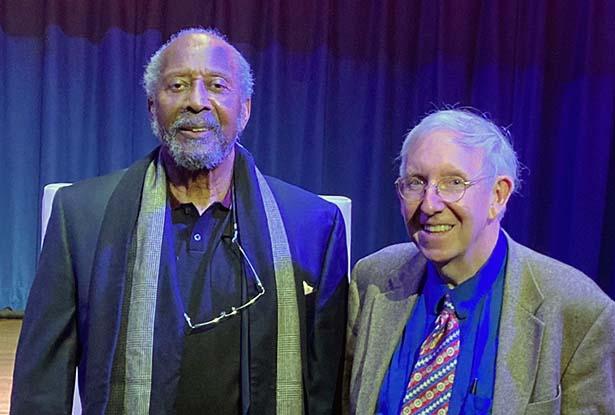 Kean's School of Communication, Media and Journalism (CMJ) has launched a new certification program that will qualify Kean students to lead conversations on diversity and equity both inside and outside the classroom.
More than 100 students, faculty and others attended an inaugural lecture last week for the DEI (Diversity, Equity and Inclusion) Facilitator Certification program, which was given by retired Kean Communication Associate Professor Bailey Baker, Ph.D.
"Fostering diversity, equity and inclusion is one of our most important goals at Kean University," said Kean President Lamont O. Repollet, Ed.D. "This program will build on the diversity of experiences and perspectives that our students and faculty bring to Kean and help create leaders in this area."
The new program is open to all Kean graduate and undergraduate students, as well as faculty. Co-sponsored by the University's College of Liberal Arts; Office of Diversity, Equity and Inclusion; Holocaust Resource Center; and Global Studies program, it will include three additional lectures in the Spring semester. Students must complete an additional in-person training session as the final step toward their certification.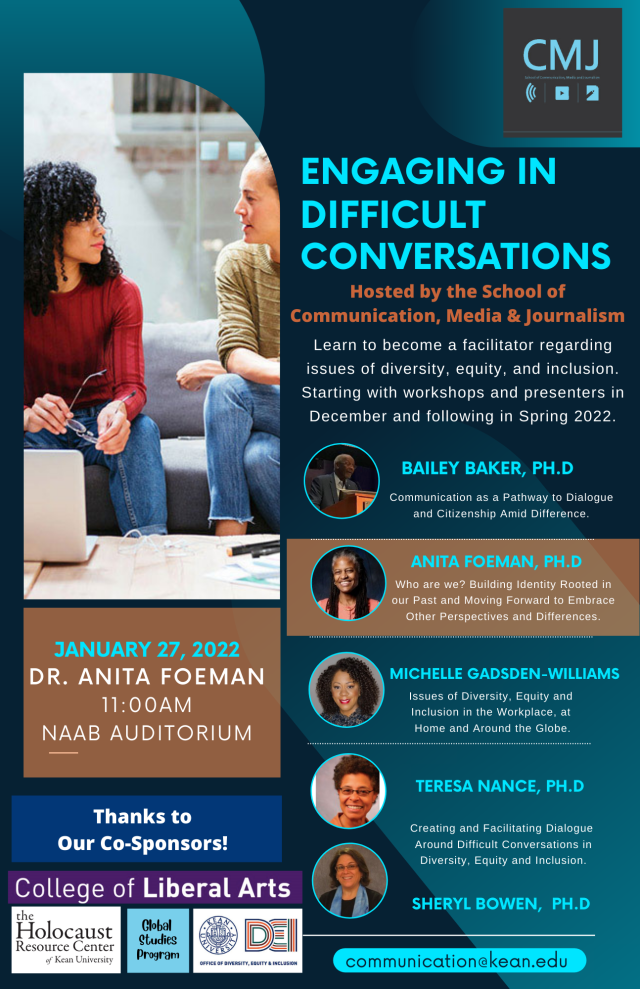 In his lecture, Baker shared his experiences as an African-American man rising through academia and told the audience, "Don't look at a difficult moment as a negative, look at it as a way to have a conversation.
"If I meet someone and they have a point of view different than mine, I like to probe," Baker said. "Seek out difficult moments to prompt discussion." 
Jeremiah Sullivan, executive director of CMJ, said the new initiative ties in with Kean's universitywide commitment to diversity, equity and inclusion and added, "There is no more appropriate time to have these conversations at Kean."  
"By exposing our students to these sometimes difficult – yet necessary –  conversations now and providing them with the tools they need to effectively facilitate DEI-related dialogue in their own lives, it's our hope they'll be able to help stem the tide of divisiveness we often find ourselves mired in," Sullivan said. "A credential like this will also help differentiate our students as they go on to become leaders in their careers." 
Communication Associate Professor Christopher Lynch, Ph.D., who was integral in creating the program, noted that the workplace has become increasingly diverse. 
"It's a need in our society today," he said. "Society is struggling with issues of identity. Hopefully this program will help people so they won't be afraid to have conversations."
Graduate student Lauren Pinkard, who is pursuing a master's degree in marriage and family therapy and works as a residence hall director, attended the lecture and said she plans to seek the certification. 
"It will help me facilitate programming," she said.
Psychology major Kristina Horvathova, a junior, said the certification can also help her future career.
"In counseling, patients come from different backgrounds and cultures. We have to be aware of that," she said. "It's a challenging topic, but I'm definitely interested in it."
For more information, including the dates for future lectures and workshops necessary to complete the new certification, contact the School of CMJ at communication@kean.edu or (908) 737-0460.
Tagged