Dawood Farahi, Ph.D.
Dawood Farahi, Ph.D., became the president of Kean University in July 2003. He previously served as a special assistant to his two predecessors in the president's office and was chair and a faculty member in the public administration department.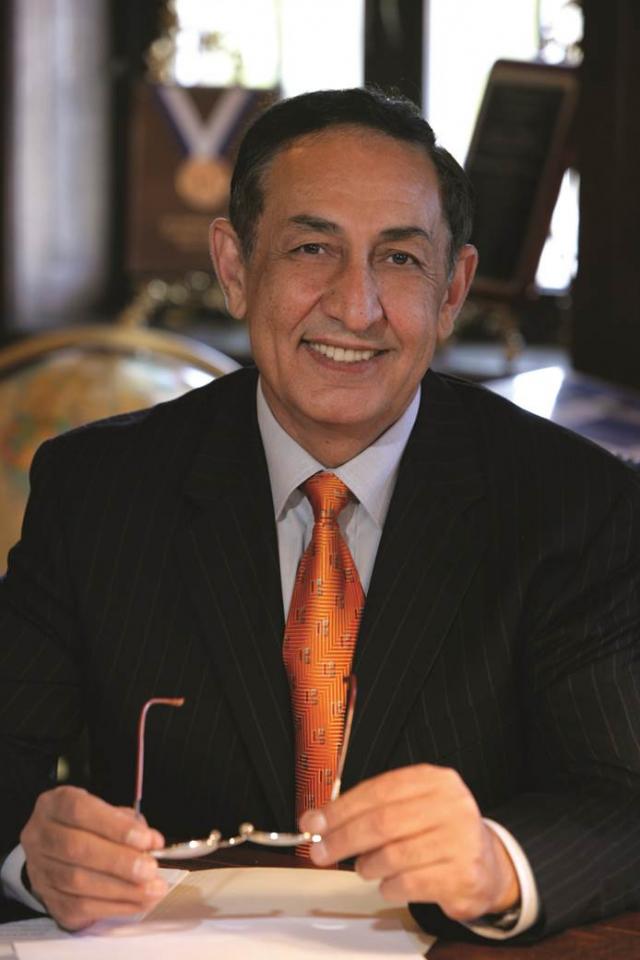 Dr. Farahi's Vision 2020 initiative has ushered in a new era at the University. He increased scholarships and expanded academic offerings, adding new doctoral, master's and undergraduate programs. He spearheaded the creation of Michael Graves College, the New Jersey Center for Science, Technology and Mathematics, and Kean's Global Business School to respond to evolving demands from students. Kean's campus has grown with new state-of-the-art buildings for science, architecture, design, computer science and health science, as well as residence halls and eateries to transform the on-campus experience for students.
Dr. Farahi brought Kean University to new locations within New Jersey and beyond. Kean is the only public American university with a campus in China, Wenzhou-Kean University. Kean Ocean in Toms River is a first-of-its-kind partnership with Ocean County College. Kean's Skylands campus in Sussex County, designed as a living laboratory for the University's students, is currently under construction. Liberty Hall Museum, the home of New Jersey's first elected governor, is now part of Kean's campus and is a key historical resource for its students.
A naturalized citizen who immigrated to the United States as a college student, Dr. Farahi reminds Kean's diverse student body how education can help them achieve their dreams. He earned a Ph.D. from the University of Kansas, where he was a Fulbright scholar.
Read the 2019 Opening Day Address.
Watch the 2019 Opening Day Address.