Lamont Repollet, Ed.D.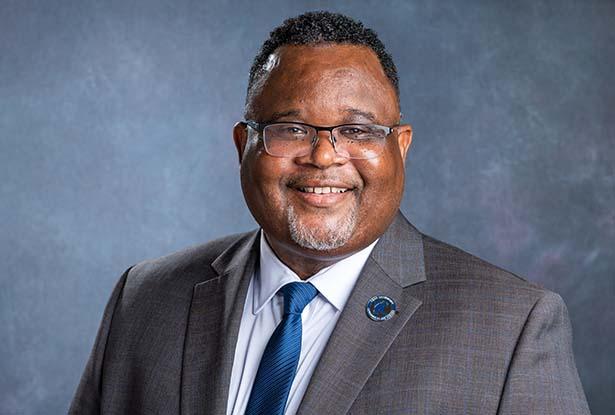 Lamont O. Repollet, Ed.D., a visionary educator devoted to fostering equity for all students, was selected as the 18th leader of Kean University by the Kean Board of Trustees on May 11, 2020 following a comprehensive national search. Repollet has long ties to Kean, having earned his master's degree in educational administration from the University in 2000. He served on the Kean Board of Trustees from 2011 until 2018, assuming the role of secretary as well as chair of the Academic Policy and Programs Committee. 
Before becoming Kean's president, Repollet served two and a half years as the Commissioner of Education under New Jersey Governor Phil Murphy, overseeing the shift to remote education amid the COVID-19 pandemic and playing a key role in planning for the 2020-2021 school year. Prior to that leadership role, he was superintendent of the Asbury Park School District for more than three years and principal of Carteret High School for more than 9 years. He began his career in education as a mathematics teacher and coach in the East Orange School District. 
Repollet is Kean University's first Black president and was the first Black commissioner of education of the State of New Jersey and the first Black principal of Carteret High School.
Since joining Kean University, Repollet has taken bold action to help the University climb higher "from great to elite." He has vowed to elevate the University to Carnegie R2 research status within five years. During the second year of Repollet's presidency, Gov. Murphy signed legislation designating Kean University as the state's first urban research university. Kean joins Rutgers University, New Jersey Institute of Technology, Rowan University and Montclair State University as a state-designated public research university. This designation elevates Kean's profile across the nation, enhances faculty and student recruitment, increases student Tuition Aid Grant (TAG) awards and boosts competitiveness for research grants. The legislation, which was unanimously approved by both sides of the legislature, recognizes the University's growing role in conducting research and generating solutions to issues in urban communities statewide.
In his first year as president, Repollet oversaw health and safety measures to curtail the spread of COVID-19, including remote education and vaccine and mask mandates. He established the Division of Student Success and Retention to support students on their path to graduation; the Office of Diversity, Equity and Inclusion to put equity into action at all levels of the University; and the Equity in Action Presidential Postdoctoral Fellowship to diversify the faculty and boost research at Kean. In an effort to further collaborate with towns, cities, counties and the state and federal governments, Repollet established the Office of Governmental Affairs. He also established the John S. Watson Institute for Urban Policy and Research at Kean, which works with mayors from 32 urban centers across the state to research important issues in their communities and find sustainable solutions. To improve transparency and ensure student voices are heard, Repollet created the President's Advisory Council and established Student Town Halls each semester. 
Repollet has earned honors and recognition from numerous organizations. Recently, he received the 2022 Leadership and Vision Recognition Award from EdgeCon, the 2022 Whitney M. Young Service Award from Urban League of Union County, and the 2022 Whitney M. Young Service Award from Greater New York Councils Boy Scouts of America. He also was honored in 2019 with the Medal of Excellence for Distinguished Service from The College of Education at Rowan University, the 2019 Trailblazer Award from the Innovation for Equity Summit, the 2019 Conclave Image Award from Phi Beta Sigma Fraternity, Inc., and as an Outstanding Human Rights Educator by Kean's Human Rights Institute in 2018. 
In addition to his Kean master's degree, Repollet received his Bachelor of Arts in communication from The College of New Jersey and a Doctorate in Education from Nova Southeastern University.
Repollet and his wife Darlene have two daughters, Lauryn and Taylor.