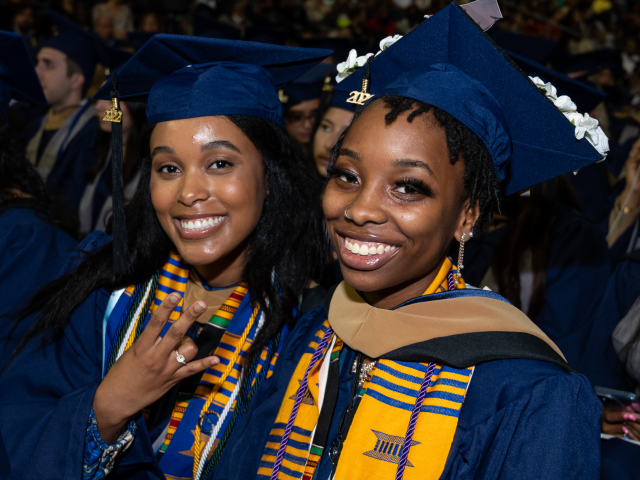 2023 Commencement
Kean University is excited to celebrate the Class of 2023! This year's Graduate Commencement will take place at the New Jersey Performing Arts Center in Newark, on Tuesday, May 16, at 11 a.m. The Undergraduate Commencement will take place at the Prudential Center in Newark, on Thursday, May 18, at 8:30 a.m.
IMPORTANT DATES
Union Campus Grad Fair: Wednesday, May 3, and Thursday, May 4, located at the Miron Student Center, room 228.
Ocean Campus Grad Fair: Thursday, May 4, located at the Gateway Building.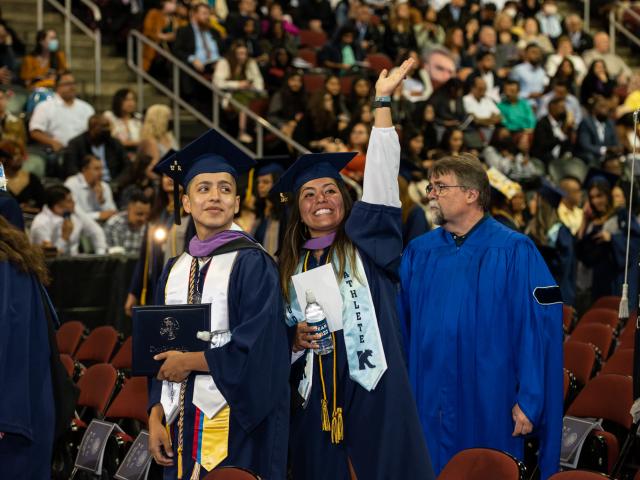 CAP AND GOWN
Graduates, click here to order your cap and gown.
Please note: There will be a $20 fee to order your cap and gown.
CLASS RINGS
Graduates, shop https://www.balfour.com/kean for all of your graduation needs!
YEARBOOK
Information will be available soon on how to order your 2022-2023 Kean University Yearbook.
COMMENCEMENT FAQ
Click here, for frequently asked questions regarding commencement.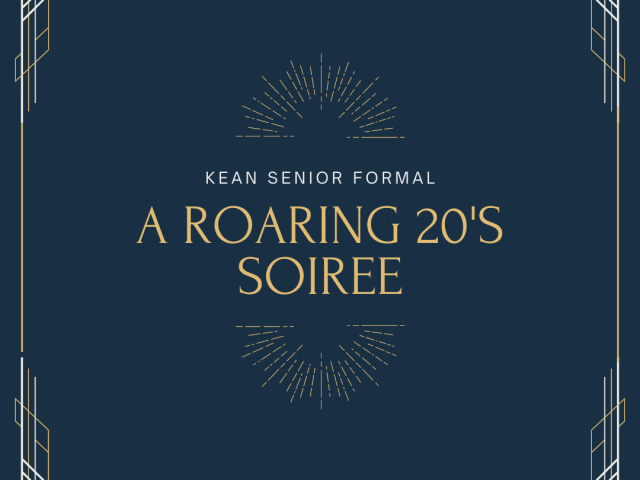 Senior Formal
For Graduating Seniors Only*: The Class of 2023 cordially invites you to this year's Senior Formal on Friday, May 5, 8 p.m. – 12:30 a.m. at the Hilton Short Hills. The theme is A Roaring 20's Soiree.
Student tickets are $75 and guest tickets are $90 (two tickets per Kean student ID). A limited number of tickets will be on sale starting Monday, April 3 at 10 a.m. to Friday, April 21, or until tickets are sold out. Tickets can be purchased in person at the Wilkins Theatre box office during regular business hours (Monday & Tuesday, 10 a.m. – 8 p.m. and Wednesday thru Friday, 10 a.m. – 3 p.m.). At the time of purchase, you must have your Kean student ID and present a completed Senior Formal Student Travel Registration Form-Day Trip for you and your guest. This form is on the Office of Student Government's Cougar Link page, Documents section.
Tickets are non-transferable and non-refundable. The Kean student ID must match the name of the student who purchased the ticket. Kean students and Kean student guests must provide official state/federal identification upon check-in at the formal. In addition, you must select your table location at the time of purchase. 
A cash bar will be open to students and guests with proper identification. In addition, the Hilton Short Hills has made rooms available. Click here for discounted room rates. The last date to book your room at the discounted rate is Friday, April 14.  
If you have any questions, please contact the Office of Student Government at (908) 737-5250.
We hope to see you there!
*Only graduating seniors who have completed graduation requirements for December 2022, May 2023 or August 2023 will be eligible to attend the Senior Formal. Limited tickets are available.