Virtual Honors Convocation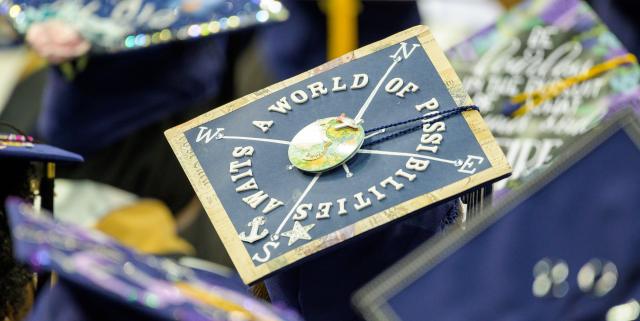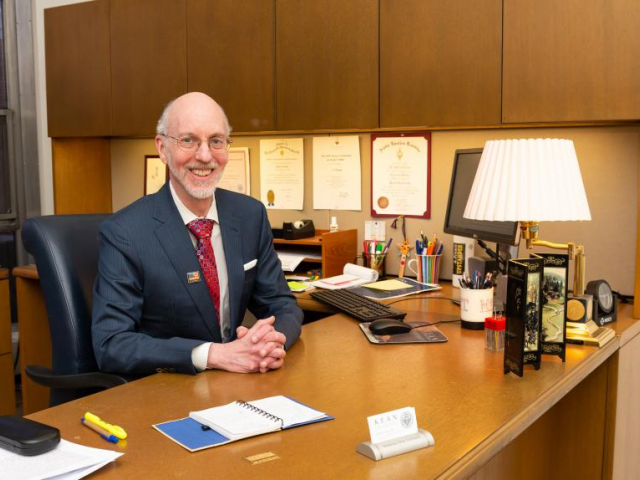 Message from Jeffrey H. Toney, Ph.D, Senior Vice President for Research
Congratulations, Honors graduates of the Class of 2021! Each year, I have the privilege of celebrating our graduating seniors distinguished by their academic achievement at the highest levels, from cum laude to magna cum laude. Such traditions date back many centuries, connecting us to scholars of the past through pomp and circumstance. Traditions bring a comfort of predictability and a sense of belonging.
Honors Convocation 2021 will follow the same tradition, yet not the same. We will honor and recognize your extraordinary achievements while a student here at Kean. Your friends, family and community will join you to share the ceremony, filled with pride of how far you have come. You will hear inspiring words from our Keynote Speaker, DiOnetta Jones Crayton, Associate Dean of the Office of Minority Education at the Massachusetts Institute of Technology (MIT).
How we celebrate this year, due to the COVID-19 pandemic, is not the same as we continue to connect remotely from far and wide. This does not in any way diminish your accomplishments. It makes them even more significant. Despite immense challenges and the deep shock to our society delivered by this terrible virus, you kept on moving forward. It did not stop you from pursuing your dreams beyond graduation. Any crisis can bring out the best of us, if we embrace the change to see things differently. You have not only succeeded during these extraordinary times, you have achieved high distinction. Now you are ready for the next stage in your life.
I am proud of each one of you, and look forward to seeing you soon as a Kean alumnus. Be safe. Be well. Celebrate!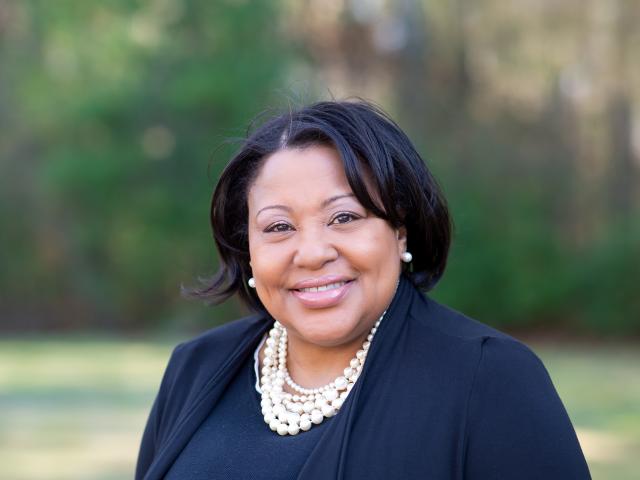 Guest Speaker
DiOnetta Jones Crayton
Associate Dean and Director, Office of Minority Education, MIT
As an associate dean for the Office of the Vice Chancellor and director of the Office of Minority Education, DiOnetta Jones Crayton plays a critical role in ensuring that MIT develops and supports the overall success of all students, particularly those from underrepresented minority groups.
Prior to her appointment at MIT in 2009, she was the director of diversity programs for the College of Engineering at Cornell University. She previously served as director of education, training and outreach at The National Consortium for Graduate Degrees for Minorities in Engineering and Science, Inc. (GEM). Before joining GEM, she held the position of statewide associate director for California's Mathematics Engineering and Science Achievement (MESA) Schools Program at the University of California, Berkeley Office of the President. She also served as director of the MESA Schools Program and the MESA Engineering Program at the University of the Pacific (UOP) in Stockton, California.
Crayton holds and has held several national leadership positions with educational and technical organizations such as the Women in Engineering ProActive Network, Inc.; the Institute for Broadening Participation; the Massachusetts Governor's Diversity Subcommittee on STEM; and the National Association of Multicultural Engineering Program Advocates, Inc. She also maintains local and national affiliations with Alpha Kappa Alpha Sorority, Inc.
Crayton holds a B.A. in communications from Northwestern State University and a M.A. in educational and counseling psychology from UOP. She has also completed post-graduate coursework in education administration and theology, and is a licensed minister.