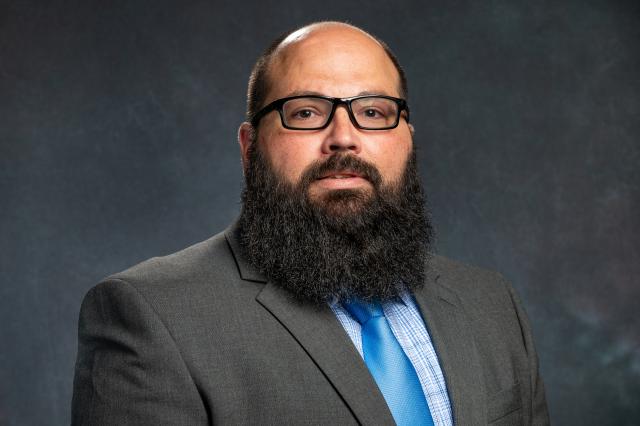 Vito E. Zajda serves as the Director of the Center for Veterans Student Success. Vito earned his Bachelor of Science in Accounting from Saint John's University, a Bachelor of Science in Finance and a Masters in Liberal Studies from the College of Staten Island/CUNY. 
Prior to joining Kean University, he served as the Deputy Registrar overseeing the Registrar's Office, and the Veterans Adviser/Certifying Official at the College of Staten Island. He also served as an adjunct professor in the History and English Departments. Vito is passionate about U.S History with a focus on the Revolutionary War. His passion for U.S.History derived from serving in the U.S Coast Guard. He enjoys reading literature from the Renaissance Period and is an avid Hockey player.  
Email: vzajda@kean.edu
---
Rosana Silva serves as one of the Assistant Directors for the  the Center for Veterans Student Success. Rosana is a Kean University Alumni having earned a degree in Sociology with High Honors. Prior to joining the Veterans office, she worked at the One Stop Service Center located in CAS. Rosana is equipped with over 5 years of knowledge regarding registrar and financial aid. She is bilingual in English and Spanish. She is also fluent in Portuguese. Before working at Kean, she worked at Union County College as a Student Services Associate in their One Stop Center.  Rosana is passionate about ensuring veteran student success.  Outside of work, Rosana loves to travel as it grants her the opportunity to see the world while learning from others. Rosana is an adamant dog lover and you will catch her discussing her desires to rescue all dogs in animal shelters. 
Email: silvaros@kean.edu
---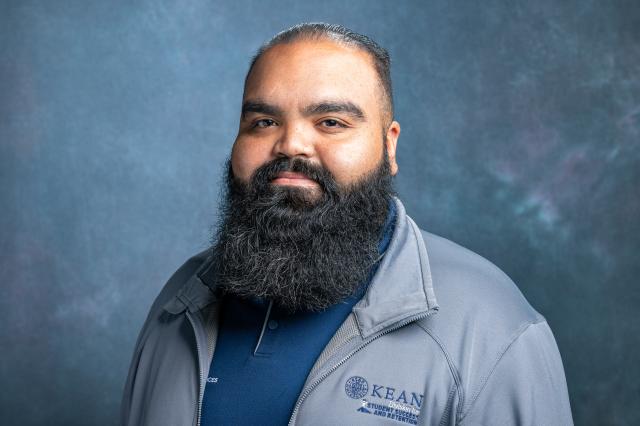 Joshua Rivera serves as one of the Assistant Directors for the Center for Veterans Student Success. Josh is a Kean University Alumni having earned his B.A. in Psychology and M.A. in Counseling. Prior to joining, he served as a Student Service Generalist at Union County College. After getting accepted into the Graduate Counseling program at Nathan Weiss Graduate College, he worked as a Graduate Assistant in the Office of Veterans Student Services. During his time as a Counseling student he also interned as a School Counselor for an Elementary school in Elizabeth NJ and an Academic Coach for the Step-It-Up program at Kean. Josh is passionate about promoting mental health awareness and advocating for the wellbeing of all students. He also has a background in Graphic Design, enjoys art, spending time with family and friends and exploring new cuisines.
Email: rivejosh@kean.edu
---
Edgar Arauz is a prior service United States Marine. He serves as one of the lead resources for the Veterans Resource Center where he can be found providing support to visiting students. He is currently in his last semester pursuing an Earth Science/Environmental Sci. degree. Edgar is passionate about the environment, a sustainable future, and supporting his fellow peers to succeed.
---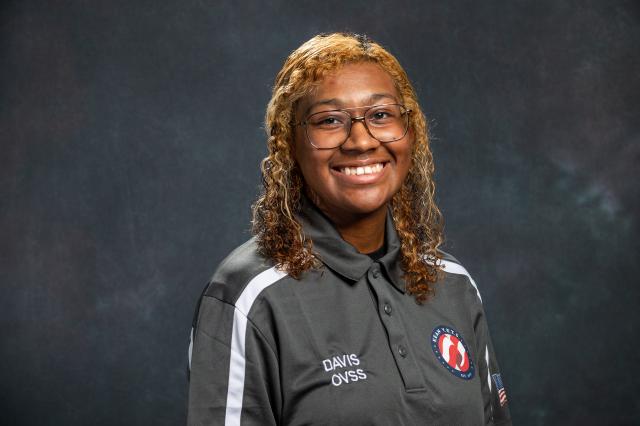 Linda Davis serves as the Graduate Assistant of Veteran Student Services. She received her Bachelors in Fine Arts Studio Art and a minor in Art History. 
Linda has been a part of Veteran Student Services as work study during her undergraduate career at Kean University.  Currently Linda is studying at Kean University to receive her Masters of Fine Arts in Studio Option. You will often see her with a laptop and drawing pen out, ready to create something. She's very approachable and happy to help when needed. 
Email: davilind@kean.edu
Community Resources for Veterans
VA New Jersey Health Care System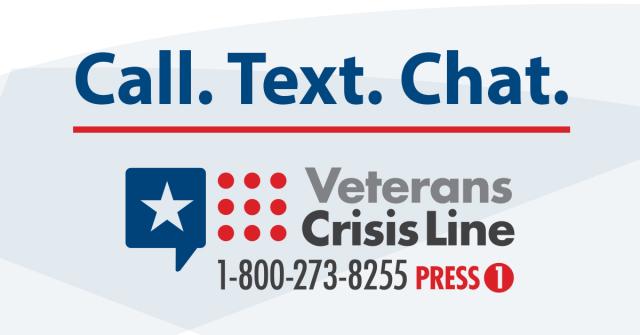 CALL. TEXT. CHAT
**DIAL 988 & PRESS 1
1-800-273-8255 press 1
---
Secaucus Vet Center
Scott W. Dadaian, MA
Veteran Outreach Program Specialist
Email: Scott.Dadaian@va.gov
https://www.va.gov/find-locations/facility/vc_0102V 
Germaine Ogiste, LCSW
Social Worker, Lyons VA
Office: (908) 647-0180 ext. 214533
Cell: (201) 893-9718
Email: Germaine.Ogiste@va.gov
Resources at Kean University
CVSS has a Veterans Lounge!
It is locating in CAS Room 110, hours of operations for the Fall Semester is to be announced!
In our lounge we have:
Computers
Printers
Video Games/Board games
TV
Sleeping Cots
Study Areas
Couches 
Snacks
Student Workers
Please stop in and use the resources there!
**A virtual lounge (Discord) is also in the works, look out for information!
---
Other Resources
VA Vital

Access to Counseling and Disability Resources Weekly

Peer Mentorship Program
Food Pantry
Counseling Center
Direct Contact with the VA
Career Services