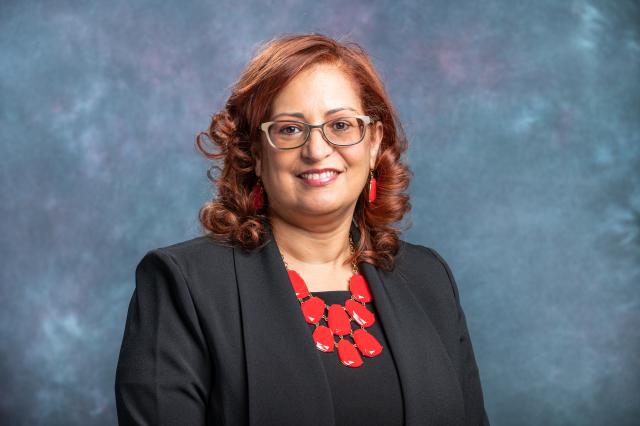 Ana I. Berdecia, M.Ed. and Certified Coach is the Director of the Center for the Positive Development of Urban Children at the John S. Watson Institute for Urban Policy and Research at Kean University, and the program director of the New Jersey Cultural Competency and English Language Learners Institute and Mentoring Program.  
Berdecia has worked in educational policy and educator empowerment for 25 years.   Throughout her career, Berdecia has focused on social services, crisis management, nonprofit support, higher education and public policy. During the last 17 years, Ana has been dedicated to mentoring teachers and school leaders to be culturally responsive agents of change in their classrooms and schools, and promoting the educational policy for sustainable change for urban children and urban educators.
Prior to enter the field of higher education, Berdecia worked as the executive director of a multicultural child development center in Trenton, New Jersey, and held many positions as a crisis counselor with survivors of domestic violence and sexual assault.  She earned both a Master of Arts in Education and a Bachelor of Arts in Sociology with a minor in Women Studies from The College of New Jersey. She holds a standard teaching certificate, a post-graduate certificate in infant mental health and a certificate in nonprofit management. Berdecia has authored various articles and publications on the workforce and culturally responsive practices for teachers and school leaders. She has extensive experience working with diverse families and children as an administrator, program developer, trainer, teacher educator and consultant.
As a master teacher/facilitator, Berdecia has taught courses and seminars in education, leadership, mentoring/coaching, cultural competency, communication, the art of conversation and leading effective teams. In addition, she has her own coaching and training practice as an independent certified coach, speaker, and trainer with the John Maxwell International Team and is certified human behavior consultant. Berdecia passionately believes that the art of coaching and mentoring can change lives and help people become the architect of their lives.
For more information about the Center for the Positive Development of Urban Children  and to find out more about our offerings and mission, please contact:
Ana I. Berdecia, M.Ed. & Certified Coach
Director, Center for the Positive Development of Urban Children
John S. Watson Institute for Urban Policy and Research
Kean University
1000 Morris Avenue
Union, NJ  07083
aberdeci@kean.edu