Activities in English Studies
Extracurricular allows English majors and minors to dive into their study with passion. Our clubs and societies take field trips, host remote events, and celebrate the successes and flexibilities offered to English students at Kean!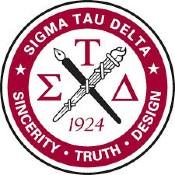 Sigma Tau Delta International English Honor Society: Our honor's society has one central purpose: to emphasize distinction for achievement in academics, fellowship, character, and service.
Contact: Dr. Nira Gupta-Casale 
ncasale@kean.edu | sigmataudeltakean@gmail.com | Sigma Tau Delta at Kean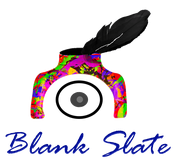 Blank Slate Literary Magazine: Blank Slate is a way for students to channel their creative works such as their poetry, prose, and art. This annual literary magazine is available in the English and Fine Arts departments. The magazine is also available to read online.
Contact: Dr. Jan Balakian
jbalakia@kean.edu | blankslate@kean.edu | kublankslate.wordpress.com
Kean Union Poetry Club: Our poetry club allows students to express themselves through a variety of poetry pieces. Available at the Union and Ocean campuses, students have this safe space to create, learn, and explore as a community of poets.
Contact: english@kean.edu
Kean Ocean Spoken Word Poetry Club: Now going into its second year, the Kean Ocean Spoken Word Poetry Club continues to welcome students of all skill and interest levels. From budding rappers on Sound Cloud to soulful poets who test their performance might and verbal artistry at the open mics and poetry slams of Asbury Park and even at the famous Nuyorican Poet's Café, you're bound to fit in somewhere! On Halloween 2019, the club really made its mark by holding its first open slam in the OCC Student Center, and it continues to meet for virtual slams every Wednesday at 4:00 pm.
Contact: Dr. Mia Fiore: mfiore@kean.edu
Writer's Group: Our writer's group meets throughout the semester. Students can stop by and work on papers for classes, journal entries, and any other work their heart desires. The group also focuses on its main event in November: National Novel Writing Month. Join the 50,000-word challenge this round!
Contact: Dr. Abriana Jetté, abjette@kean.edu