2022-2023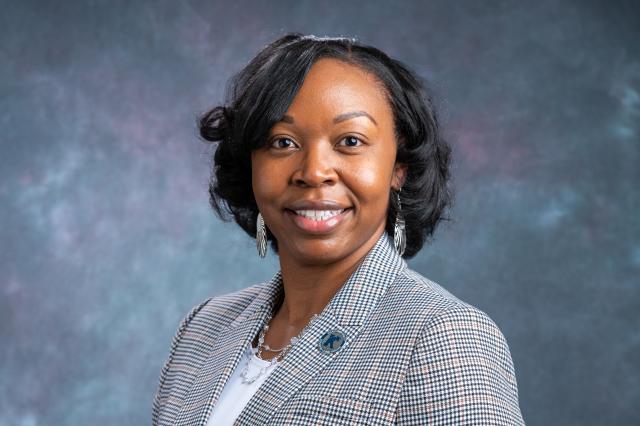 Koren Goodman, Ph.D. 
Field of Study: Health Services Research—Modeling and Simulation 
Doctoral studies: Old Dominion University
Placement: College of Health Professions and Human Services
Koren Goodman, Ph.D., has clinical research experience as a Research Administrator, providing scientific and analytical expertise, alongside managing federally and internationally awarded funding. She has previous experience in pre- and post-award processes related to sponsored research and programs, ensuring compliance.  As an educator, Goodman is committed to a culturally responsive pedagogy, meeting students at their respective level of need, and ensuring students bridge their academic studies with the practical application of research methodology. 
Goodman's dissertation explored the intersection of technology and behavior change on chronic condition management at the patient- and provider-levels, finding that the evolution of innovative technologies plays a vital role in integrated health service delivery models. Since publishing her dissertation, Goodman's research continues in medical and health services research.  As a fellow, Dr. Goodman will engage in transdisciplinary research focusing on utilization patterns and improving health systems access among under-resourced communities.
---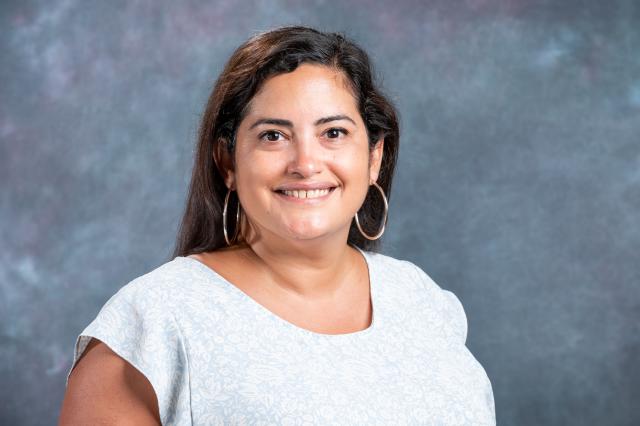 Venesa Alicea-Chuqui, AIA, NOMA, LEED AP BD+C, WELL AP 
Field of Study: Architecture, Urban Policy
Studies: City College of New York | Hunter College
Certifications: Registered Architect NY / NJ
Placement: Michael Graves College School of Public Architecture
Venesa Alicea-Chuqui, AIA, NOMA, LEED AP BD+C, WELL AP, is a Latina architect, educator, and advocate focused on building community and equity through design. With over 15 years of experience designing multi-family sustainable affordable housing developments and civic projects, she is committed to working with local communities to develop good design, both sustainable and socially conscious. A two-time graduate of public universities, City College of New York and Hunter College, she is committed to public education, especially within Architecture.  She believes that architecture and public policy are interconnected and explores how design justice can influence the development of buildings, communities, and neighborhoods. Her most recent research explores issues of resiliency, energy equity and community power, along with anti-racist design education, through her work with Dark Matter University, a BIPOC led collective of design professionals & educators committed to design justice in the built environment. 
---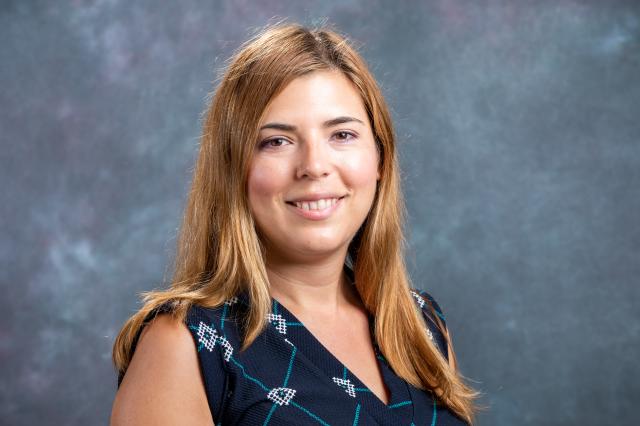 Irina Gioaba, Ph.D. 
Field of Study: Management—Organizational Behavior
Doctoral studies: University of Lausanne, Switzerland
Placement: College of Business and Public Management
Irina's research interests explore issues related to age, gender, and their intersection in workplace contexts. Her current research program focuses on how modern organizations can ensure the sustainable inclusion of the aging workforce by understanding and reducing age and gender-related inequalities. Prior to joining Kean University, she was a visiting postdoctoral fellow at New York University Stern School of Business funded by the Swiss National Science Foundation. Irina holds a master's degree in Industrial/Organizational Psychology from Florida Institute of Technology. Her work appears in outlets such as Frontiers in Psychology, Journal of Personnel Psychology and Applied Research in Quality of Life. Irina has taught courses in organizational behavior, personnel selection and personal development at undergraduate and graduate level at various universities in the French speaking part of Switzerland.
---
Nathalia P. Hernández Ochoa, Ph.D. 
Field of Study: Anthropology—Latin American Studies, Gender and Women's Studies, and Indigenous Studies
Doctoral studies: University of Texas at Austin
Placement: College of Liberal Arts, Department of Sociology
Nathalia P. Hernández Ochoa, Ph.D. is an interdisciplinary researcher within the realms of visual ethnography, storytelling, and poetry. Her topics of interest include intersecting forms of violence based on gender, race, class, and sexuality in Central America. Her dissertation titled "Curanderas: Maya Women Resisting Violence Through Theater that Heals in Guatemala" centers Maya Kaqchikel women's theater work and healing practices as a tool for personal and collective transformation.
---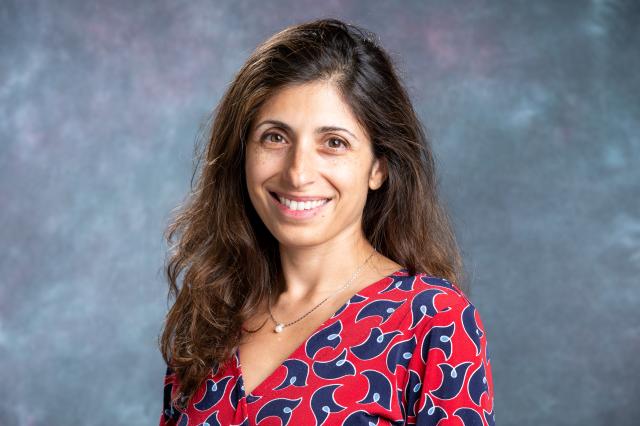 Galia Shokry, Ph.D. 
Field of Study: Urban Studies, Planning and Environmental Sciences
Doctoral studies: Autonomous University of Barcelona, Spain
Placement: The Dorothy and George Hennings College of Science, Mathematics, and Technology
Galia Shokry, Ph.D., is an interdisciplinary social scientist with a focus on community and neighborhood (re)development issues pertaining to equitable climate adaptation and green infrastructure planning. Galia's research combines qualitative and geospatial techniques to identify and shed light on systemic barriers and solutions to realizing socially and environmentally just cities in the context of the climate emergency. She also applies these approaches to uncover less visible community-led practices of resilience in historically marginalized neighborhoods facing gentrification and displacement. Galia was previously a researcher with the Barcelona Lab for Urban Environmental Justice and Sustainability, and several European projects, including GreenLULUs and DIVERCITIES. She also directed international educational programs aimed at fostering critical thinking, belonging, and civic engagement in schools in divided communities. Galia seeks to bring these experiences to her teaching and continue developing her research agenda to uncover alternative and just approaches to protecting socially vulnerable residents from climate and other compounding risks.
2021-2022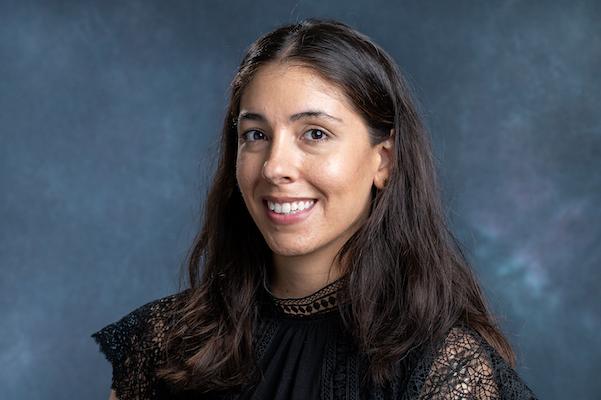 Samina Ali, Ph.D.  
Field of Study: English 
Doctoral studies: University of Miami 
Placement: College of Liberal Arts, School of English Studies 
Samina Ali, Ph.D., explores the ways that race and religion affect the social construction of identity. As a Muslim Puerto Rican/Pakistani American, and a first-generation college graduate, Ali understands the importance of cultivating an atmosphere that helps students from diverse backgrounds feel welcome and safe on campus, and she is excited to advise and mentor the diverse students of Kean. "My research brings U.S. Latinx studies, Caribbean studies, Asian American studies, and digital humanities into conversation with one another," Dr. Ali said. She has examined how a diversified group of Muslim women writers utilize fiction and narrative to rethink their sense of community outside of strict patriarchal ideals. Ali's dissertation, Bad Women and the Politics of Recognition in Post-9/11 United States Literature, examined contemporary literature and culture to enhance understanding of the development of the Muslim-American "bad woman" whose label of "badness" is thrust upon her through media representations of Islam, kinship complications related to conversion and marriage, and rejection of conservative religious dogma. She believes that, "As allies, we can all participate in small, everyday actions to ensure an inclusive environment." 
---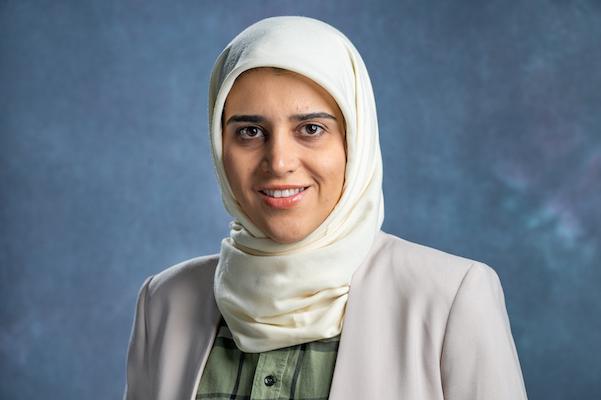 Malihe Aliasgari, Ph.D.   
Degrees: Mathematics and Electrical Engineering 
Doctoral studies: New Jersey Institute of Technology 
Placement: NJCSTM 
Malihe Aliasgari earned her Ph.D. both in pure Mathematics and Electrical Engineering in order to better apply her skills to finding critical solutions for the next generation of communications networks and increasing her knowledge about the application of mathematics in other majors. Her mathematical expertise enables her to solve difficult engineering and mathematical problems in innovative ways. Her research interests include coding and information theory, distributed computing, private information retrieval, lattice theory and algebraic coding.
Aliasgari focuses her research and teaching on Error Control Coding and Information Theory, especially those kinds of research which are powerful in theory and mathematics and have a significant application in engineering. She recognizes the tremendous benefit of diversity in both academic research and student life and has proudly encouraged students she mentors, especially females, to explore new ideas and not be afraid of making mistakes. She states, "To me, mentoring [students] doing research is not simply teaching them technical details, [but] helping them develop good habits and guiding them." 
---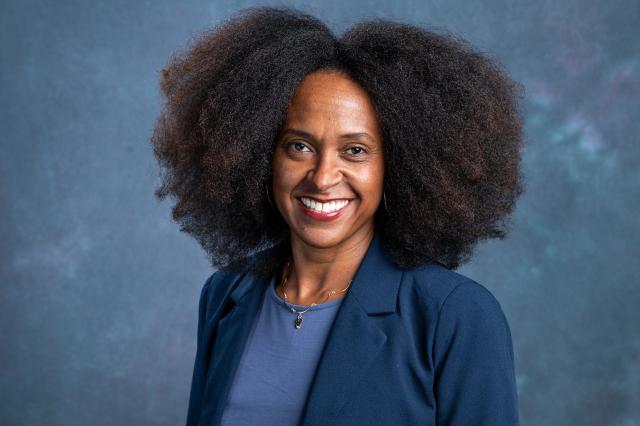 Saran Nurse, Ph.D. 
Field of Study: Entrepreneurship and Business Management 
Doctoral studies: The New School  
Placement: College of Business and Public Management
Saran Nurse, Ph.D.,  wants to understand why Black-owned businesses are less likely to succeed than their counterparts. "Race-based inequality in income and wealth are widely known but the large and persistent racial disparities in business ownership and performance have received less attention," Nurse said. "Although Black business ownership is increasing, Black enterprises have the lowest rate of survival of all racial groups." In her dissertation, Nurse examined Black entrepreneurial resilience and how Black-owned neighborhood businesses survive gentrification, one of the greatest challenges Black businesses face in urban environments. She is determined to bring women and racial and ethnic minorities from the periphery to the center of management and entrepreneurship. Through her research, teaching and advising, Nurse seeks to improve entrepreneurial and corporate career outcomes for others who face challenges due to their gender, race and ethnicity. 
---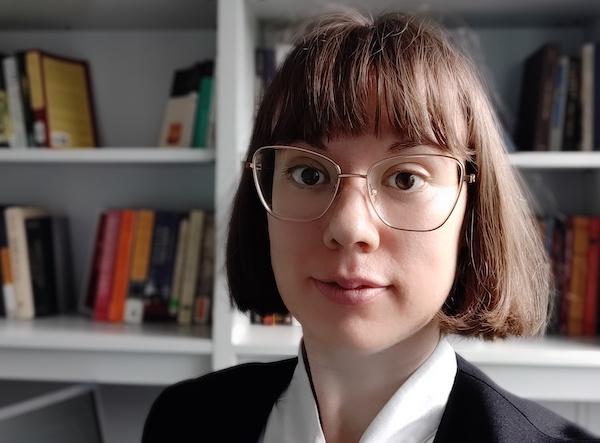 Nicole Schroeder, Ph.D. 
Field of Study: Early American History 
School: University of Virginia 
Placement:  College of Liberal Arts, Department of History 
Nicole Schroeder, Ph.D., is a historian of disability and medicine. She studies the history of medical ethics, welfare policies and medical institutions, using a disability studies lens to interrogate these fields. Schroeder's dissertation argues that individuals with disabilities played a central role in shaping the social, political and economic institutions that emerged in the early American republic. Her dissertation claims that welfare reform debates were, in fact, debates about definitions of disability. She seeks to connect disabled individuals, medical practitioners and policymakers to shape a more equitable healthcare landscape, and is particularly interested in developing academic research that is accessible to the public. She affirms, "I believe that disability justice demands the democratization of knowledge and the prioritization of disabled voices within disability studies." 
As a first-generation student and a disabled individual, Schroeder advocates for positive institutional change to benefit disabled students, faculty and staff, including accessible course design and accommodations to expand access. "I understand that every student enters the classroom with a range of abilities, experiences and interests," she says. Schroeder seeks to uplift diversity, equity and inclusion practices in higher education to remove barriers and ensure that all students can participate fully in campus life.
---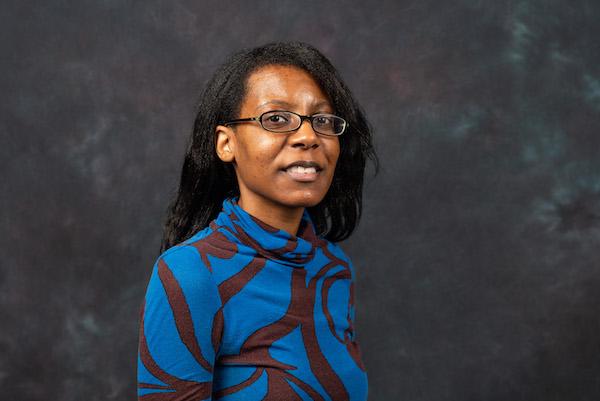 Camille Sherrod, M.Arch.  
Field of Study: Architecture and Urbanism 
Terminal degree: Architectural Association of London, UK 
Placement: Michael Graves College of Architecture and Design 
Camille Sherrod, M.Arch., recognizes the "long, illustrious history of forward-reaching, creative achievements and socio-cultural impacts" in architecture and design, but notes that the "contemporary field suffers from a severe lack of diversity in its ranks as well as in academia." Among the 2,432 African American architects licensed in the United States, representing less than two percent of the field, Sherrod is one of 532 African American females that make up .45% of the profession, according to the Directory of African American Architects. Her research focuses on the marginalization of design, which she describes as a built environment that does not reflect the socio-cultural richness of its communities, and design-based research, which she identifies as essential to correcting inequities in the profession and addressing real-world problems. Already a beloved lecturer at Kean, Sherrod hopes to use her time as a fellow to build on her professional service practice and teaching with a focus on underserved and under-resourced communities, design research and community-based collaborative design. 
---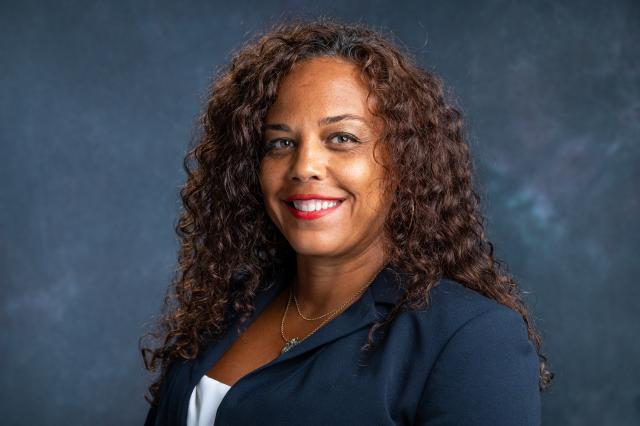 Lauren Wells, Ph.D.  
Field of Study: Education
Doctoral studies: University of California, Los Angeles
Placement: College of Education, Education Leadership 
Lauren Wells, Ph.D. is an educator, researcher and community organizer whose work centers on comprehensive, systemic, culturally responsive and collaborative approaches to change in schools and communities. Wells is trained in qualitative research and uses an interdisciplinary approach to understanding communities and schools. She applies this approach not only to the work of school transformation, but also to transforming how communities, educators and policymakers think about, approach and undertake school change. Her work shines a light on inequities and injustice in American public schools and supports the creation of educational systems that are designed by and for Black and Brown communities. As the former Chief Education Officer for Mayor Ras Baraka in the City of Newark, one of the largest school systems in the country, she led education policy and developed initiatives on behalf of the City. Wells' research articulates a clear model for methodically engaging stakeholders and decision-makers across educational ecosystems to collaboratively reimagine the possibilities of public education and redesign their educational system from an equity lens. As a fellow, she hopes to research the intersections of culturally responsive education, ecological systems theory, community organizing and neurocognition.