Board of Trustees Names Steve Fastook as Chair, Replacing Longtime Board Leader Ada Morell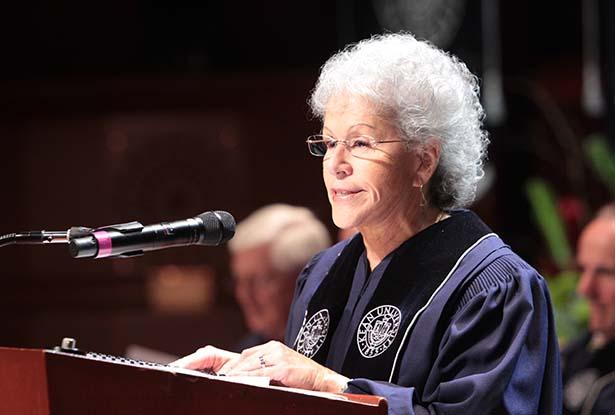 After 10 years at the helm of the Kean University Board of Trustees, Ada Morell '97 announced on Monday that she was stepping down as chair of the University's governing board. The trustees selected fellow Board member and media executive Steve Fastook H'06 as the Board's new leader.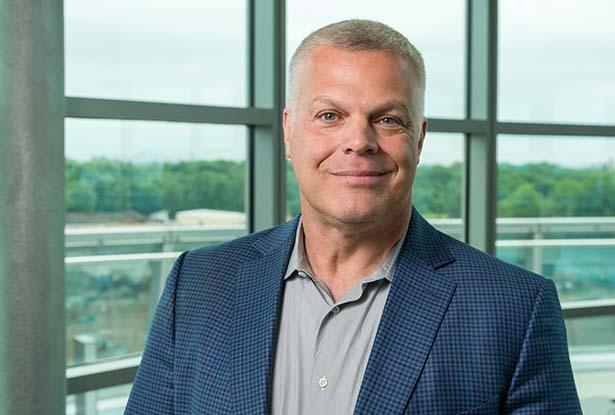 Fastook is a longtime supporter of the University, having served on the Board of Trustees since 2017 and on the Kean University Foundation board since 2006.
Kean President Lamont O. Repollet, Ed.D., who is also a former trustee, praised Morell for her leadership over a decade of tremendous innovation and growth at the University. 
"You helped steer the University on the path from good to great," Repollet said during the Board's public meeting. "You are a mentor, a great friend and an excellent boss. It has been such an honor to serve with you and for you."
Morell, who joined the board in 2004, said the time was right to give a fellow Board member the opportunity to serve as chair. She will continue to serve on the Board as a voting trustee. Morell, who lives in Monroe Township, has experience working in the public and private sectors and currently serves as the deputy chief of staff for U.S. Representative Albio Sires (NJ-8).
"It was a privilege and an honor to serve as chair for 10 years, and I will continue to work hard to support the President's initiatives and our students' success," Morell said. "Now is the perfect time for Steve to step up and guide us on our journey toward R2. The Board works hard as a team, and we will all be there for him. Kean is a place I truly love. There is no better place for me to be." 
Fastook, who is the senior vice president of operations for CNBC, currently serves as chairman of the Board of Directors for the Kean University Foundation — a role he will transition to new leadership in the coming weeks. He also served as chair of the University's recent Presidential Search Committee.
"I will do everything I can to uphold what Ada has done for Kean University and its students," Fastook told the board. "I'm so excited about this opportunity."
Fastook, of Nutley, will serve alongside Linda Lewis, who was elected vice-chair of the board, and Thomas Bistocchi, Ed.D., who was elected Board secretary. Lewis, a guidance counselor at Elizabeth High School, became a trustee in 2003. Bistocchi, an educational leader and retired superintendent of the Union County Vocational-Technical Schools, joined the Board in 2012.
During the virtual board meeting, state Sen. Joseph Cryan presented a resolution signed by the leaders of the New Jersey Senate and Assembly recognizing Morell's leadership. Cryan commended Morell for influencing thousands of students over the course of her time as chair. "The Kean you walked into was vastly different from the Kean of today," he said. 
Alexander Mirabella, chairman of the Union County Board of County Commissioners, also presented a resolution honoring Morell's time at the helm, recognizing her leadership in developing a diverse institution.
During the past 10 years, the University experienced an unprecedented period of growth with the addition of several new academic programs and buildings on its Union and Toms River campuses as well as the opening of Wenzhou-Kean University in China and Kean Skylands in Jefferson, New Jersey.