Brighten Your Holidays at the Kean Planetarium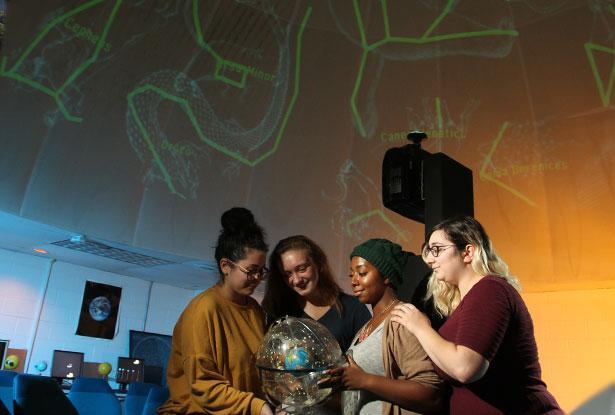 The Kean University Planetarium invites all members of the community to enjoy Seasons of Light, a breathtaking light show that combines astronomy with winter celebrations from around the world. 
Experience the magic of Seasons of Light from 3:30-4:15 p.m. on Thursdays, November 21 and December 5; and Mondays, November 25, December 2 and December 9. The Planetarium is located in Kean's Science Building, 3rd Floor, at 1000 Morris Ave. in Union, N.J. Admission is free.
"Our Seasons of Light planetarium show is an amazing way for the Kean University campus and neighboring communities to get into the holiday spirit," said William Heyniger, lecturer in Kean's School of Environmental and Sustainability Sciences. "The dynamic show explores the history of using lights during the winter season in a variety of religious and cultural traditions, including the many adaptations of Ole St. Nick."
Seasons of Light, produced by Loch Ness Productions, explores the traditions celebrated around the world during the darkest time of the year. The light show features classic holiday music and illustrates the importance of illumination behind the winter season and celebrations. The presentation also highlights constellations, as well as astronomical phenomena including comets, meteors, novas, supernovas and planetary conjunctions that occur during the holiday season.
The Kean University Planetarium is a 30-foot hemispheric dome with a 180-degree sky view that utilizes Starlab®, a state-of-the-art digital projection system, for an immersive and educational experience of topics ranging from astronomy, astrophysics, earth science, interstellar distances, math, earth and space geology, and meteorological and spatial applications. 
For more information, contact William Heyniger at planetarium@kean.edu or call (908) 737-3660.