Celebrate Black History Month at Kean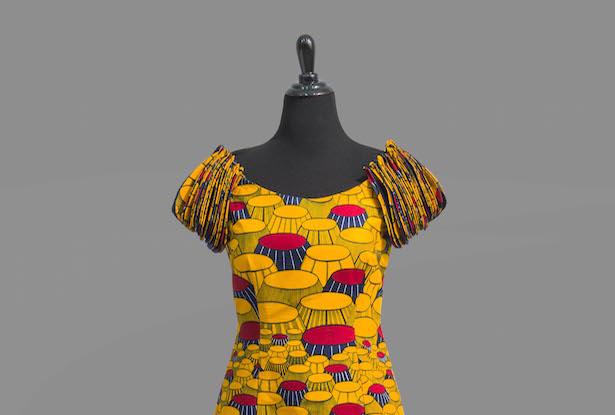 Kean University is celebrating Black History Month and the tremendous contributions people of African descent have made to this nation and the world. All are invited to Kean's Union campus for a variety of events throughout the month of February that will celebrate and illuminate the black experience in the United States and tackle important social justice issues.
Kean University is hosting Wandering Spirit: African Wax Prints at the Karl and Helen Burger Gallery from February 1 to March 3, 2017.  
"The Wandering Spirit exhibition is a great opportunity for visitors of the Burger Gallery to consider the cultural dynamic that drives taste and trends in clothing and fashion," said Neil Tetkowski, director of Kean University Galleries.
The works in Wandering Spirit trace the history of the African wax print and show how these fabrics reflect the stories, dreams and personalities of the people who wear them. Wandering Spirit: African Wax Prints was curated by Dr. Gifty Benson and organized by Exhibits USA/Mid-America Arts Alliance, Kansas City, MO.
For the third consecutive year, Kean's Pan-African Student Union will present an educational play performed by the United Youth of New Jersey.  This year's performance, Black Wall Street: A True Reflection of the Sun People, will take place on February 4 at 3:00 p.m. in Wilkins Theater.
On Tuesday, February 14, De Lacy D. Davis will present The Hunt for Black and Brown Bodies in the US: Police Brutality-Don't get Trumped Up!, a lecture and discussion at 12:30 p.m. in the Miron Student Center's Little Theatre.
Tyrone Powers, Ph.D., will develop the theme The Challenge and the Dilemma: Crime, Violence and Justice on Wednesday, February 15 at 12:30 p.m. in the Little Theatre.
Celebrating its 25th Anniversary, the renowned dance troupe Rennie Harris PUREMOVEMENT will bring African-American traditions of the past and the voices of a new generation to the Wilkins Theatre stage on Friday, February 17 at 7:30 p.m.  PUREMOVEMENT is dedicated to preserving and disseminating hip-hop culture through workshops, classes, lectures, long-term residencies, mentoring programs and public performances. 
Also on Thursday, February 16, Reverend Marsha Lee-Watson will deliver a lecture entitled A View from the Inside out: Incarceration of African American Women and Girls at 12:30 p.m. in the Little Theater and Rene McLean and Urban Djeliya will present a concert honoring the life and legacy of the late jazz great Jackie McLean from 7 – 9 p.m. in the Little Theater.
Kean University offers a variety of theatre, dance, art exhibits, lectures and other cultural programming all year round. Kean's Black History Month lectures and exhibits are free and open to the public.