CNN's Dana Bash to Lead Off Kean's Distinguished Lecture Series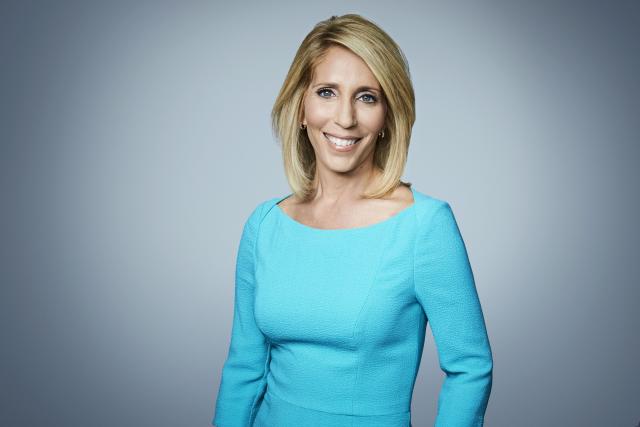 Kean University's Distinguished Lecture Series will kick off the year with a lecture on Tuesday, November 15 by CNN Chief Political Correspondent Dana Bash, who will share her insight in a post-midterm elections conversation.
Bash, who is also co-anchor of CNN's State of the Union with Jake Tapper and Dana Bash, will speak at Kean's STEM auditorium at 4:30 p.m. one week after the nation's pivotal midterm elections, which will decide control of both houses of Congress.
She is based in Washington, D.C., where she covers both campaigns and Congress and regularly serves as a moderator for the network's political town hall specials.
"Kean University is proud to feature such an esteemed and prominent journalist in our Distinguished Lecture Series at a crucial time for our nation," said Kean President Lamont O. Repollet, Ed.D. "Ms. Bash will provide important perspective and insight from her work covering elections and government at our nation's highest levels as we take stock of the health and future of our democratic republic."
The Distinguished Lecture is open to the public. Kean students, faculty and staff can get one free ticket with their Kean ID. Kean alumni should email ticket@kean.edu for a free ticket. Visit this ticketing page for more information.
Kean's Distinguished Lecture series brings thought leaders and newsmakers to share insights with the Kean community. Bash will join a list of previous Distinguished Lecturers that includes Pulitzer Prize-winning presidential historian Jon Meacham, civil rights leader Martin Luther King III, author Chelsea Clinton and Bash's colleague, CNN senior political correspondent Abby Phillip.
Bash moderated CNN's first debate of the 2020 election cycle in Detroit, as well as the last Democratic Presidential Debate of the cycle held in Washington, D.C. She also anchored special coverage of Election Night in America surrounding the 2020 election, which lasted several days until CNN was the first to project Joe Biden as the winner. Bash is the winner of the National Press Foundation's 2019 Sol Taishoff Award for Excellence in Broadcast Journalism.
In 2021, Bash launched her CNN series, Being..., which goes beyond her Sunday morning news making interviews. And in 2017, she launched a digital CNN series, Badass Women of Washington, highlighting women from a wide range of backgrounds and generations to show how they have shattered glass ceilings on their way up the ranks.
Covering elections for CNN since 2000, she has interviewed many candidates; reported from political "war rooms" in Washington; and reported from the field and inside voting centers on primary and caucus nights. She was pivotal to CNN's Emmy Award-winning election night coverage in 2012, breaking down key congressional races. 
Kean's Distinguished Lecture Series will continue throughout the academic year, offering speakers with fascinating backgrounds and interesting viewpoints.
Writer and musician James McBride, recipient of the 2013 National Book Award for fiction for his novel, The Good Lord Bird, will conduct a Distinguished Lecture and book-signing on February 9, 2023, at Liberty Hall Academic Center at 4:30 p.m. The theme of McBride's lecture will be The Color of Water: A Meditation on Identity.
 
On April 24, 2023, as a part of Kean's Research Days, the theoretical physicist, futurist and best-selling author Michio Kaku, Ph.D., will speak and have a book-signing. His lecture will be held at Kean's STEM auditorium, also at 4:30 p.m.