Distinguished Alumni Shine at Annual Award Ceremony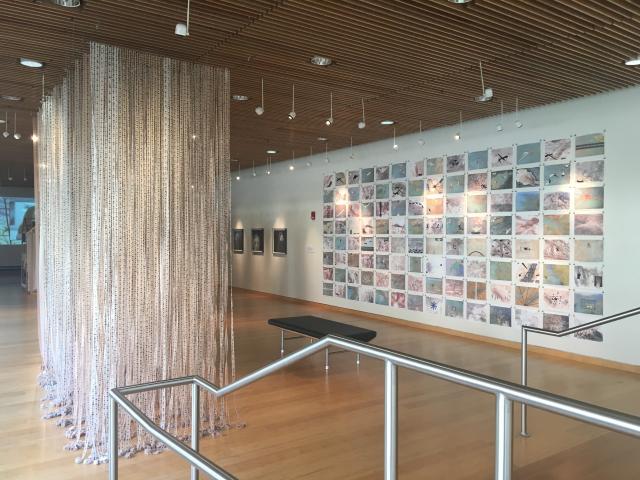 Five Kean University alumni were honored on Sunday, April 23, at the Alumni Association's annual Distinguished Alumni Award event held at the North Avenue Academic Building.
The recipients of the 2017 Distinguished Alumni Award share a strong work ethic and an unwavering commitment to their communities.
• George Gilcrest '70 of Mountainside received a Kean bachelor's degree in secondary social studies and had a long career as an educator and youth mentor which included a Teacher of the Year award, before shifting his focus toward life as a special agent.
• Caroline Jolly '70 '93 MPA of Linden received a Bachelor of Fine Arts degree and a master's degree at Kean and is an integral part of the Kean community, having served as alumni director.
• Geraldine E. Ponto '76 of Summit received a Kean bachelor's degree in English secondary education and then went on to defend the rights of her clients for three decades as a partner at the law firm, BakerHostetler.
• Scott Schober '92 of Middlesex received a Kean degree in computer science technology and is a cybersecurity expert and CEO of Berkeley Varitronics Systems. He recently published his first book, Hacked Again.
• Dr. M. Ann Walko '60 '64 M.A. of Scotch Plains received a Kean bachelor's degree in elementary education and a master's degree in educational leadership at Kean and prides herself on being a lifelong learner. Walko has called Kean her second home for more than 50 years as a faculty member in the College of Education.
"I am always amazed by the caliber of our distinguished alumni each year, and this year was no exception," said Kean University President Dawood Farahi, Ph.D. "They are leaders in business and their communities, each serving as shining examples of the quality education that is offered at Kean."
The Distinguished Alumni Award recognizes Kean alumni who have made significant contributions to society, and whose accomplishments, affiliations and careers have honored the legacy of excellence at the University. Recipients are accomplished in three distinct areas: professional achievement and career distinction; service to society; and service and support to Kean University. These areas reflect Kean's core value: excellence, integrity, leadership, loyalty, respect, and selfless services.
To see more details about this year's recipients as well as past recipients, please visit www.keanalumni.org/distinguished-alumni-listings.
Tagged