Doctoral Program in Psychology Awarded Seven-Year APA Accreditation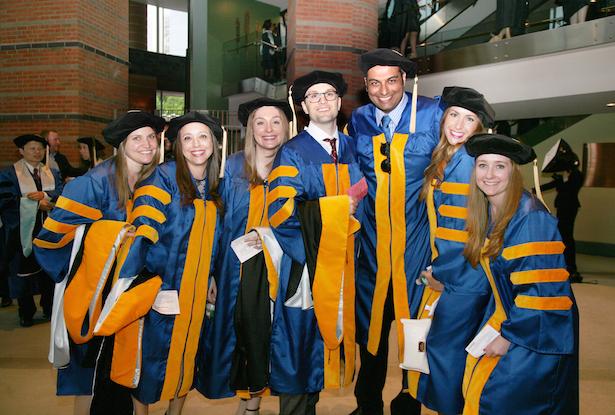 Union, N.J. – The Kean University doctoral program, Psy.D. in Combined School and Clinical Psychology, has received the maximum, seven-year accreditation by the American Psychology Association (APA). The APA Commission on Accreditation is recognized by the U.S. Department of Education and the Council for Higher Education Accreditation as the national accrediting authority for professional education and training in psychology. Kean is now the fourth university in New Jersey with an APA accredited program.
 "It is rare for a new doctoral program like Kean's Psy.D. program to receive the maximum APA accreditation," said Kean University President Dawood Farahi, Ph.D. "APA accreditation is the professional standard of excellence and reflects the academic rigor and overall quality of the program."
The five-year program places equal focus on research and clinical training, preparing students for practice and inter-professional collaboration in a variety of applied settings. Students complete externships in both clinical and school psychology, advance the profession through scientific and scholarly research opportunities offered in each year of the program and are eligible for appropriate certification and licensure in both school psychology and clinical psychology.
Psy.D. students have presented extensively with faculty at national conferences such as the American Psychological Association and National Association for School Psychology, and the program's placement rate of students in the competitive national internship match in the final year of the program has outpaced the national average. 
"The APA accreditation affirms the Psy.D. program's strong standards and outstanding learning outcomes," said Jeffrey Beck, Ph.D., dean of Nathan Weiss Graduate College at Kean University. "The program will continue to graduate highly-qualified school and clinical psychologists, ready to meet the demand for practitioners trained in psychological research, assessment and clinical treatment."
The U.S. Bureau of Labor Statistics predicts 19 percent job growth for psychologists from 2014 to 2024, much faster than the average for all occupations, with the strongest job prospects for those with a doctoral degree in an applied specialty. The median wage for psychologists in the United States was $72,580 in May 2015, according to the bureau, well above the median household income as reported by the United States Census Bureau.
"Achieving APA accreditation is a great accomplishment and provides our current and future students with a foundation for professional licensure and achievements," said Andrew Wolanin, Psy.D., program director.
For more information and to register, visit the Psy.D. in Combined School and Clinical Psychology website, http://grad.kean.edu/doctoral-programs/combined-school-and-clinical-psychology.
Photo Caption:  Graduates of the Kean University Psy.D. in Combined School and Clinical Psychology program, which has received a seven-year American Psychology Association accreditation, celebrate at the Nathan Weiss Graduate College Commencement in May 2016.
Tagged