Grammy-Winning Gospel Singer Got Her Start at Kean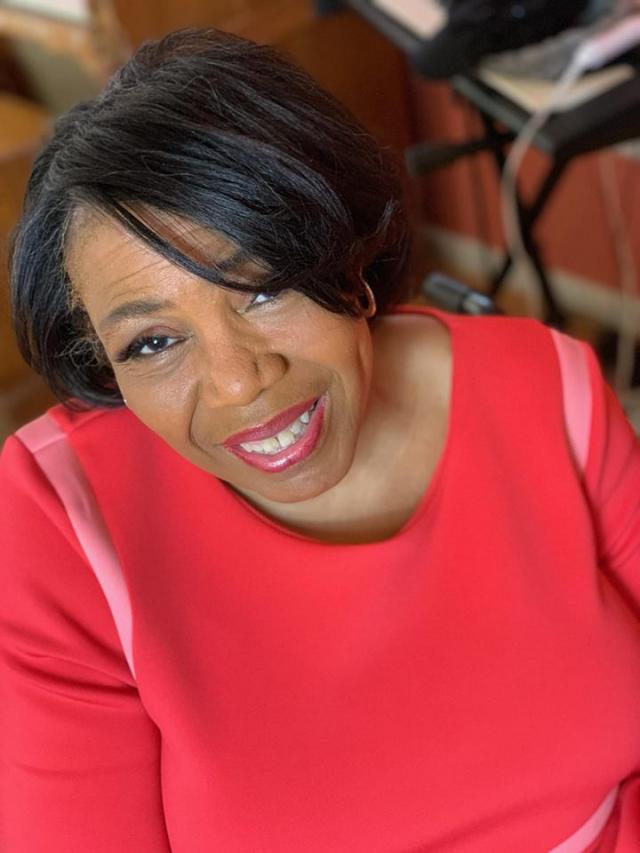 The Rev. Stefanie R. Minatee, D.Min., has performed gospel with Queen Latifah and Ray Charles, but her career really started with a decision she made at Kean.
"When I first came to Kean College, I was a speech and hearing major because my mom didn't think I'd make money in music," Minatee said. "I took speech and hearing classes for a few semesters, then I got this one class … and I moseyed on over to the music department."
Minatee graduated from Kean in 1982 and went on to establish Jubilation, a nationally known choir singing all genres, that she still leads as artistic director. Her decision to change her major led to her traveling and performing all over the world.
Jubilation combined its great vocal talents with Charles' in his first performance of traditional holiday music, Ray Charles Celebrates a Gospel Christmas, in 2002 and toured with him in Japan in 2004.
"Ray was a character, but a perfectionist," Minatee said. "I learned so much from him. We had a great rapport. I will never forget that experience."
The choir joined Latifah in performing at the U.S. Open and singing America the Beautiful at Super Bowl XLIV in 2010, in Florida.
Oh Happy Day, the album on which Latifah and Minatee sang along with 20 members of the Newark-based Jubilation choir, was named best traditional gospel album at the 2010 Grammy Awards. "It was a huge, unbelievable thrill," Minatee said.
The Kean alumna, who studied theology at Drew University and earned her doctorate from the United Theological Seminary in Dayton, Ohio, has experienced great musical success while also teaching music in the Plainfield schools for nearly 30 years.
"It was something I was born to do," she said of teaching. "I felt at ease and comfortable in the classroom and appreciated the opportunity to touch so many lives. Many of my students have become professional music artists and some live abroad."
Minatee's next project will be to provide choir arrangements for Dionne Warwick, continuing her quest to spread her faith through music.
"Sharing the gospel, to me, is spreading the message of Jesus Christ through song," she said. "If there is no message, it's just making noise."
Click Here to hear the Rev. Minatee and Jubilation choir perform Oh Happy Day with Queen Latifah.