Kean Associate Dean's Drawings Included in Smithsonian Collection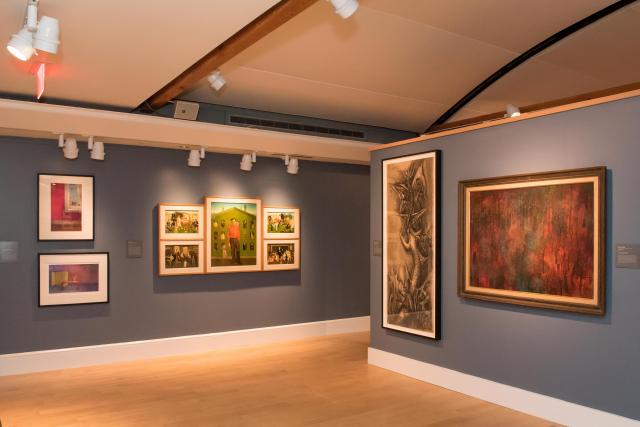 Associate Dean Rose Gonnella's work reaches beyond administration, research and teaching in the Michael Graves College; she's also an artist whose drawings are included in a Smithsonian collection.
Four of Gonnella's drawings are part of the Smithsonian American Art Museum (SAAM), Sara Roby Foundation Collection, in Washington, D.C. Two of those drawings are now featured in a traveling exhibition, Modern American Realism: Highlights from the Sara Roby Foundation Collection.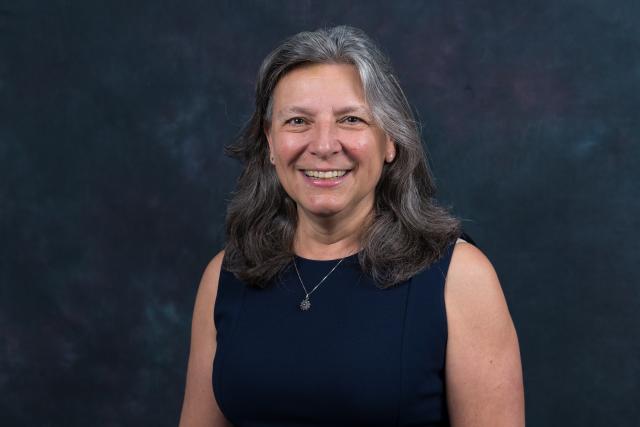 "I'm honored to have my work in the Smithsonian's permanent collection," Gonnella said.
Other artists in the collection include American masters Edward Hopper, Isabel Bishop, Stuart Davis, Paul Cadmus and more.
Gonnella has taught graphic design for over 30 years. She has also contributed research and writing to eleven books and published numerous articles on creativity, art, historic architecture and design. She creates art in between.
"Creating my drawings is time-consuming," Gonnella said. "I work at it in the wee hours of the morning."
Sara Roby began collecting American art in the mid-1950s, and during the next 30 years assembled a premier group of paintings and sculptures by leading figurative artists. The Sara Roby Foundation Collection exhibition first opened at SAAM in 1985 and a traveling exhibition was first organized in 1998.
The two Gonnella drawings in the traveling exhibition are in color and graphite pencil. The first, Purple Interior with Window, depicts a corner of a window and a partial view outside; and the second, Violet Interior with Lamp, depicts a sparsely decorated room. The artist describes her work as realism with a touch of the surreal, "in order to transform what we commonly see every day into something more precious."
"The drawings are of places I know. But they are not exact places or situations, they are 'memories' and composites," she said.
The traveling exhibition is currently at the Nantucket Historical Association in Nantucket, Massachusetts until October 14. It is expected to travel to other locations.
Gonnella earned her MFA in painting and drawing at Rochester Institute of Technology and studied computer graphics at the School of Visual Arts in New York. She has exhibited art for many years. Her work is owned by private art collectors, corporations and institutions such as the Museum of Art and Archaeology at the University of Missouri. She said she does not normally mention her art in her credentials.
"What makes this collection significant are the amazingly high caliber of artists," she said. "This particular exhibition is something in which I am quite proud to have been included."