Kean-Based Organization to Help Build Indian Biotechnology in NJ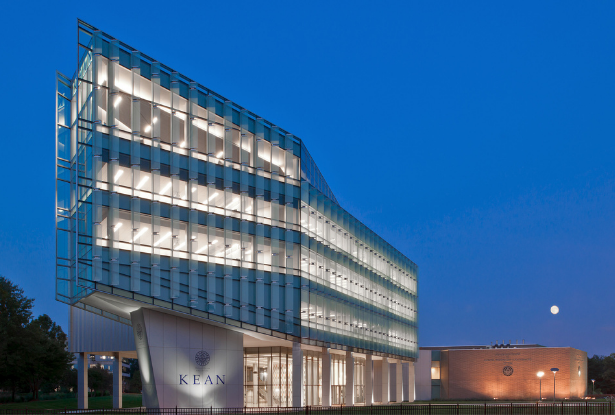 The Institute for Life Science Entrepreneurship (ILSE) at Kean University has signed an agreement to provide training and support to strengthen New Jersey's ties with the Indian biotechnology sector.
A nonprofit startup accelerator and research organization located at Kean's STEM Building, ILSE will work with the Association of Biotechnology Led Enterprises (ABLE), a nonprofit representing the Indian biotechnology sector. The partnership will establish training programs to support Indian biotech companies. 
The agreement, which also provides ABLE members with entrepreneurship assistance in New Jersey as they look to expand in the U.S., was spelled out in a recent Memorandum of Understanding (MOU).
"We are thrilled that ILSE, based at Kean, will play such an important role in strengthening New Jersey's connections with the growing Indian biotechnology sector," said Kean President Lamont O. Repollet, Ed.D. "Not only does this allow Kean to remain at the forefront in the life sciences, it strengthens ties between Kean and the robust Indian community in our state."
The MOU was announced last week by Choose New Jersey, a privately funded economic development organization that seeks to stimulate job creation and attract capital investment to the state.
The ILSE agreement, along with a second one ABLE signed with BioNJ, the largest life sciences association in New Jersey, will increase collaboration and encourage more Indian companies to do business in the state. 
"The Indian biotechnology sector is thriving, and we look forward to working with ABLE and its members to expand to New Jersey and beyond," said Thomas Richardson, Ph.D., president of ILSE. "The New Jersey region — a leading global life sciences cluster — is the perfect place for ABLE members to thrive."
Keith Bostian, Ph.D., dean of the New Jersey Center for Science, Technology and Mathematics at Kean and CEO of ILSE, said ILSE is ready to provide the resources and expertise needed for Indian biotech companies to succeed in New Jersey's innovative ecosystem. 
"ILSE is an excellent partner to promote ABLE's goals for access to New Jersey, and we look forward to this being a productive collaboration," Bostian said.
Over the past three years, ILSE has supported more than 200 entrepreneurs from academia and industry from all over the world, consulting on startup potential for various therapeutic, diagnostics and medical device technologies. Since ILSE's inception and through the Biotech Launchpad, ILSE has helped more than 18 very early-stage companies and technologies raise over $17 million in "first money" from grants, family and friends, and seed rounds. As part of the New Jersey Academic Drug Discovery Consortium, ILSE has also supported networking and connections to scientific teams and technologies.
ABLE, which represents 400 biotechnology companies across India, was introduced to New Jersey leaders during Governor Murphy's business attraction trip to India with Choose New Jersey in 2019. India is one of the state's largest trade and investment partners, and Indian Americans represent the largest group of foreign-born residents in the state. 
"We are pleased to announce these partnerships with ABLE, BioNJ and the Institute for Life Science Entrepreneurship," said Catherine Scangarella, Choose New Jersey's chief business development officer. "This collaboration builds upon our robust business attraction efforts in India and will encourage leading Indian biotechnology companies to expand operations in our great state."  
New Jersey, a global leader in the life science industry, is home to 13 of the top 20 pharmaceutical companies. The state is among the top two states for FDA-registered biopharma manufacturing facilities, has the highest concentration of scientists and engineers per square mile and is located within the #1 region for STEM graduates in the country. 
Narayanan Suresh, Chief Operating Officer at ABLE, India, also praised the collaborations.
"New Jersey's location, along with its highly educated workforce and renowned academic institutions, make it an ideal location for Indian biotechnology companies looking to grow and expand their footprint internationally," he said. "New Jersey and India have long-standing cultural and economic ties, and these new agreements will only increase this vital collaboration and advance innovation."
Tagged