Kean Computer Science Assistant Professor Wins Faculty Mentor Award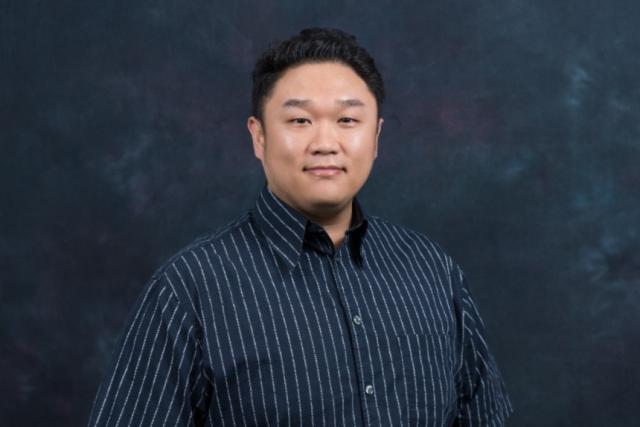 Kean Assistant Professor Daehan Kwak, Ph.D., was selected for the 2022 Faculty Mentor Award from the Council on Undergraduate Research (CUR).
Kwak, a faculty member in the School of Computer Science and Technology at The Dorothy and George Hennings College of Science, Mathematics and Technology at Kean, was recognized by the international organization for his work mentoring undergraduate students in research.
"Dr. Kwak is a strong advocate for undergraduate research at Kean," said Kean President Lamont O. Repollet, Ed.D. He noted that three of Kwak's students were selected to present at the prestigious Posters on the Hill – 2022 research conference on Capitol Hill.
"Kean is proud of its commitment to research, beginning at the undergraduate level. As Kean University pursues the prestigious R-2 designation in research, this is the type of work that exemplifies Kean. We congratulate Dr. Kwak on his success," Repollet said.
The Council on Undergraduate Research is an organization of universities and individuals from around the world. The Faculty Mentor Award recognizes faculty who have "gone the extra mile" in successfully mentoring undergraduates. Kwak received the early-career award from the Mathematics and Computer Sciences Division of the Council.
Kwak was inducted into the National Honor Society of Phi Kappa Phi in 2020, is a faculty mentor in the Computing Alliance of Hispanic-Serving Institutions, and has been actively engaged in research in many ways.
"I have seen the research experience impact all of my students in a positive way, and I am proud to advise our Kean students," Kwak said. Many students have gone on to graduate school, or landed jobs at places such as Google, Amazon, JP Morgan and General Motors, he said.
Kwak earned his doctorate in computer science from Rutgers University, and his master of science degree from the Korea Advanced Institute of Science and Technology in South Korea.