Kean Design Alumni Chosen for National Mentorship Program to 'Change the Face of Advertising'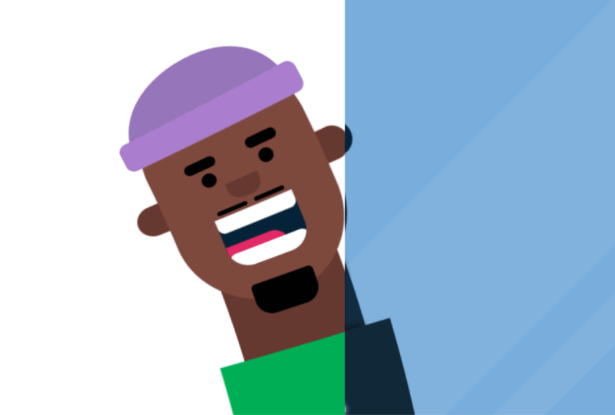 Five recent Kean alumni working in advertising will be mentored by top creative leaders in the field in a new national program designed to increase diversity and inclusion both in advertising campaigns and among the people who create them.
Only 31 young professionals nationwide were selected for The ADVERTISING Club of New York's ANDY Awards inaugural mentorship program. The Kean graduates submitted their work on campaigns such as M&Ms, Best Buy and Verizon to a jury of top-tier design and advertising professionals in competing for the honor. 
"This is an extraordinary opportunity to be mentored by some of the most successful and creative people in advertising," said Distinguished Professor Robin Landa of Kean's Robert Busch School of Design.
The Kean alumni — Olu Adewalure '18, Claudia Argueta '20, Deepika Bakshi '19, Michelle Barrueto '19 and Marc Louis Rosario '17 — will be mentored for a year.
Gina Grillo, president and CEO of The ADVERTISING Club of New York and International ANDY Awards, said that the group is looking "to change the face of advertising." 
"We are committed to building programs that create a culture of action. As we aim to identify the next generation of leaders that the industry needs, our goal is to leverage our world-class jury of creative leaders to guide these rising stars in their career path," she said.
Kean alumna Deepika Bakshi, a junior art director at FCBCure, said she is excited about the mentorship and the opportunities it offers.
"I hope to use all of the skills that Kean has taught me as well as my own experiences and viewpoint to my advantage," she said. "I think having professional mentorship will help me grow in my current role as well as create more opportunities for me later to work on a greater variety of projects." 
Olu Adewalure, a junior art director at Wunderman Thompson Health, said he expects to grow creatively through the mentorship. 
"At times, I struggle to find inspiration on new pieces. I think this mentorship will reinforce and reinvent my foundation in the creative field." 
Landa said the impressive showing of Kean graduates in this prestigious program is testament to the commitment of the Kean advertising program in Michael Graves College to an outstanding, inclusive education and the talent of the University's diverse students.
"Every group or community should have a voice and seat at the table," she said. "The advertising industry must be proactive, and it must happen now." 
The mentorship program, called Face The Future,  is a new initiative of the ANDY Awards, which celebrate creative excellence in advertising.
"We are using this platform to not only promote these brave minds, but to also accelerate a more inclusive generation of leaders," said PJ Pereira, creative chairman of Pereira O'Dell and ANDY's Jury Chair. "Unless our industry, including its leadership, represents the population of this country, we will never be able to do the work that we need to do." 
Kean graduate Michelle Barrueto, working currently as a junior designer in New York,  said she will pay it forward in the years to come. 
"Receiving this recognition empowers me to continue active learning as well as enables me to mentor the next generation through my career and by demonstrating the essence of tenacity, determination and a strong work ethic," she said.
Tagged