Kean Design Lab Students Use Virtual Reality to Help Save Whales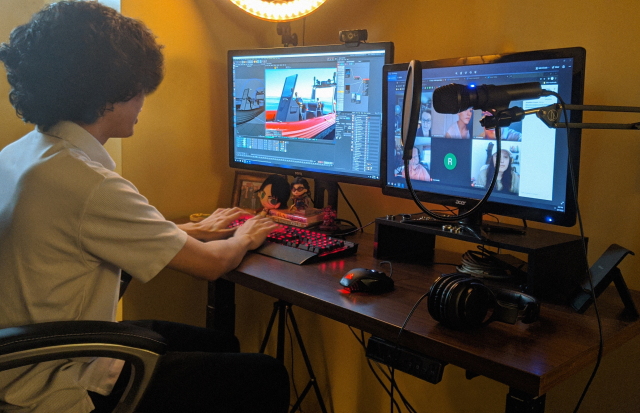 Kean students are taking viewers on the rescue of an endangered whale through virtual reality (VR) as part of a research internship project under the new Center for Immersive Experiences at Michael Graves College.
The Center offers students the opportunity to do hands-on work in VR and other extended reality technologies, through internships and research projects. The cross-disciplinary Center is open to design majors, as well as students in architecture, film, theatre, computer science and more.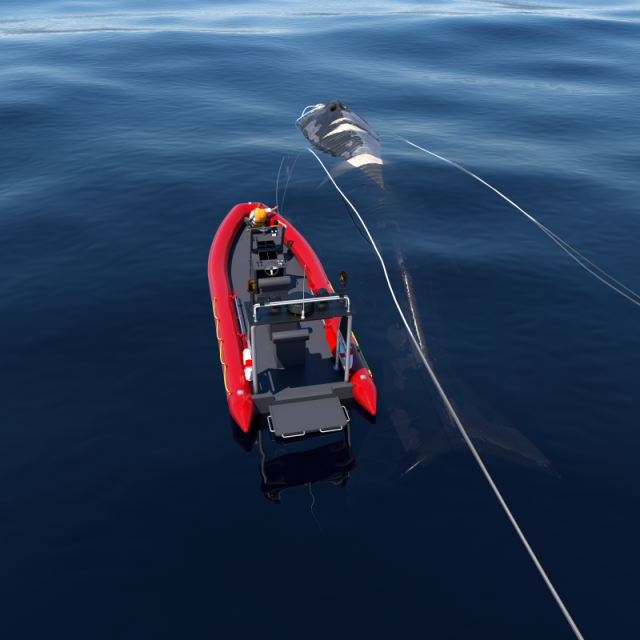 "These are truly extraordinary opportunities for our students to gain skills and experience," said Michael Graves College Associate Dean Rose Gonnella. "The Center for Immersive Experiences engages our students in design research projects involving cutting-edge extended reality technologies. These students will be able to bring these skills directly into the job market." 
Students interested in more information on the Center should contact jedward@kean.edu or design@kean.edu.
The Center expects to have students create extended reality films similar to the student-produced VR tour of the iconic Michael Graves Warehouse in Princeton, the former home of the late designer, and Liberty Hall 360: A Revolutionary Wedding, a New York Emmy-nominated film created by Kean students and faculty across disciplines. 
The whale project began this summer with Kean students and recent alumni working with the Nantucket Historical Association (NHA) through a remote internship program. They are creating a VR simulation of the ocean rescue of a whale entangled in deep-sea fishing equipment. A portion of the project has been completed and is being tested.
"The museum is testing using the immersive content on a large touchscreen, which would allow visitors to rotate their point of view within a virtual space using their hands," said Michael Graves College Associate Professor Ed Johnston, who is leading students on the projects.
Sophomore design student Catherine Circonciso, as well as recent Kean grads Jacqueline O'Connor '20, Sara Passafiume '20 and Anthony Subervi '20, worked as interns on the project this summer. In an offshoot of their internship, the students also produced a video documentary, North American Right Whale Rescue and Disentanglement, showing the urgency to protect Right whales, an endangered species. It is posted on the NHA website.
"This internship gave me invaluable project management experience — an important skill set to have," O'Connor said.
Senior graphic design major William Wallace of Piscataway, who was also part of the summer internship program, is now working on the project as it continues at Kean this semester.
"I've learned a lot about 3D modeling and the development process, as well as how to take a client's vision and critique into consideration and create something they're happy with," he said. "I think both of those skills will help me as I navigate my career path. 
Another project with the Nantucket Historical Association has Kean students creating a virtual reality, immersive visualization of Nantucket Harbor circa 1900. The goal is to let viewers compare current-day Nantucket to the buildings and features that were at the harbor 120 years ago.
Tagged