Kean Gospel Choir Releases Single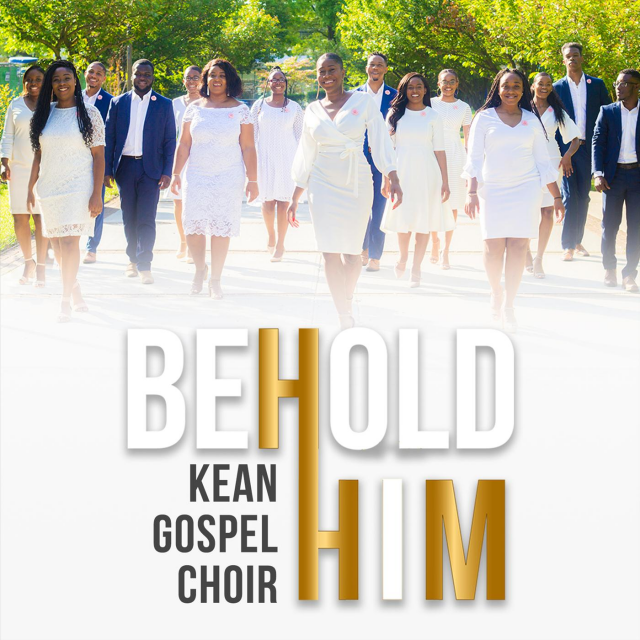 The Kean Gospel Choir is adding the title of recording group to its list of accomplishments with the release of its first single this week.
Three-time winners of McDonald's Gospelfest, one of the nation's best-known gospel competitions, the choir introduced the new single, Behold Him, to the public at a free concert in Roselle on Sunday, October 21. The song is available now for purchase on Amazon.
"It feels amazing — a little unbelievable, but empowering as well — to know that our own single is being released," said Shakira Jackson, a junior early childhood education major at Kean, and a choir member for three years. "It's crazy to know that this song will reach thousands of souls."
The full song is expected to be available on October 26 on Amazon. The digital download costs 99 cents, with proceeds from the song's sale benefitting the choir and helping to defray expenses.
The Kean Gospel Choir is a club of 25 to 30 students from many different majors who enjoy singing gospel music and representing their school, said choir Director Malcolm Evans, who is also a Kean alumnus and an adjunct communications professor.
"Most of the members grew up singing in a choir. Many grew up in church," he said.
The idea to record began in 2017 after the choir took home first place honors for the second time at Gospelfest.
"Someone asked, 'What's next?' I jokingly said, 'We're going to record,'" Evans said. "A member said, 'We should do that!' So we did."
The recording session took place at a studio in Piscataway. Evans had written the song a few years earlier for a friend, but it was not used, so he had it ready. He also performs lead vocal.
The song was recorded in parts in a day-long recording session, with a half-dozen choir members laying the foundation and others adding to it, Evans explained.
"It was a great experience," Evans said.
Jackson, who sings in the soprano section, said the recording session was "a rush, sort of like a roller coaster, but in the best way.
"I'm sure like everyone else, I was worried about getting the notes right or having the correct dynamic for a certain part of the song. However, with the little bit of stress we all encountered working on the song, we still reminded each other to just have fun. It was a great bonding moment for all of us," she said.
The choir performs at many Kean events; among them was a gig on campus with The Sons of Serendip, a group that starred on America's Got Talent. The group also appeared on Fox TV's Good Day New York.
Along with continuing to perform, the choir hopes to record again.
"We'll have to work on songs, but students are excited about that," Evans said. "The connection they have with each other, that's the best part."