Kean Hosts STEM Education Training Program for Chinese Delegation
A delegation of 19 educators from China recently came to Kean University to learn the American approach to science, technology, engineering and mathematics (STEM) education.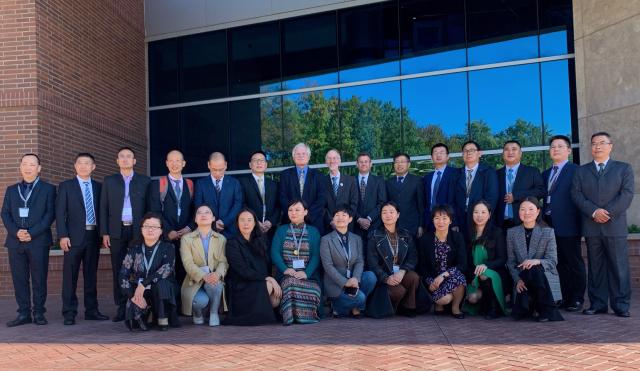 The principals and teachers from elementary, middle and high schools in China's Zhejiang Province, where Kean has its Wenzhou-Kean University (WKU) campus, attended training sessions at Kean, observed lessons at schools throughout New Jersey, and visited Liberty Science Center, the United Nations and other educational sites during a nearly two-week visit. 
"They have gotten a comprehensive view of what we can accomplish in the U.S. system in the classroom," said Marshall Hayes, Ph.D., a lecturer at Kean's New Jersey Center for Science, Technology and Mathematics, who coordinated the program. "We've been able to overcome boundaries that we encounter across cultures and across languages and learn from each other. We also showcased the best of what we have to offer in terms of STEM education at the kindergarten through high school levels in New Jersey." 
The Chinese educators visited several schools, such as Delran High School and Alexander J. Sullivan School in Jersey City, that are part of the STEM sister school program that Kean developed between K-12 schools in New Jersey and schools in Zhejiang Province, a leading STEM education province in China. New Jersey educators made a similar visit to Zhejiang Province last Spring.
"We move our children forward by coming up with new ways to learn, create and innovate," said Kean President Dawood Farahi, Ph.D., as he welcomed the educators to Kean's campus. "It is good for China, good for the United States, and good for the world."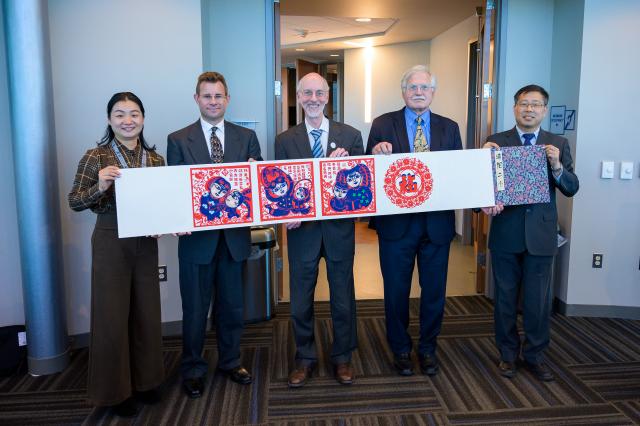 The Chinese educators said they learned a lot in their training program and will take specifics back with them to their schools, in particular, developing more hands-on curricula.
"The most impressive thing that I can implement in my school is that STEM content-design is more practical here," said Bo Hong, vice principal of Hangzhou Qiantang Foreign Languages School. "It is closer to students' lives here. In China, students learn more theory from books." 
Wenzhou-Kean University students studying for the semester at Kean USA assisted with the training program, accompanying the delegation off campus and providing translation and other support.
Yinghui Chen, a WKU psychology student from Zhuji in Zhejiang, China, is studying at Kean USA for a year. She visited Chatham Middle School with the delegation.
"I learned a lot about STEM and also realized a lot of differences between the Chinese and American education systems," she said. "It can be very helpful for my major because I may learn educational psychology in the future."
As part of a comprehensive partnership between Kean University and the Department of Education in Zhejiang Province, organizers plan to make it an annual event in order to share specific practices in both China and the U.S. to advance science education.
Tagged