Kean Student Juggles Minor League Baseball Career and Classwork
Kean University student James Pugliese will bring his eight years of experience as a minor league baseball pitcher in the Chicago Cubs farm team system into his future career as a teacher and a coach.
Pugliese, a junior from Hamilton who is majoring in health and physical education, played on Cubs minor league teams from the Boise Hawks to the Myrtle Beach Pelicans and the Tennessee Smokies before joining the independent league Somerset Patriots in 2018. Earlier this year, he enrolled in the Kean School of Health and Human Performance (SHPP).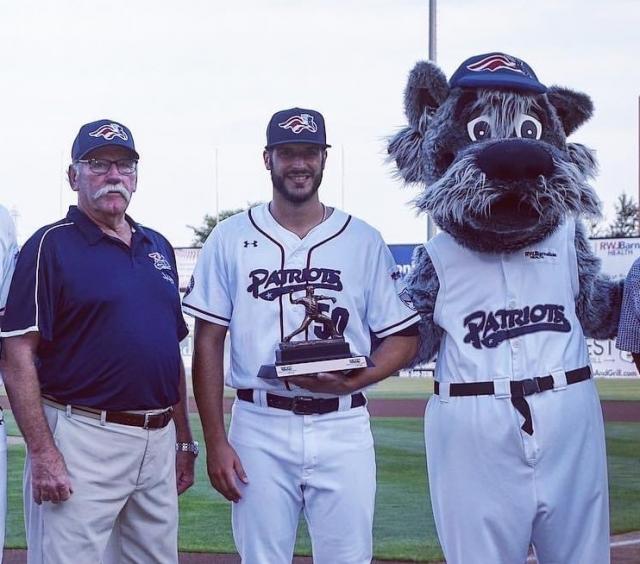 A right-handed relief pitcher with an ERA of 3.36, Pugliese said he would love to be invited back to the majors -- but he is pursuing a dream of becoming a teacher and coach in high school or middle school. 
"I love baseball and everything about it. It was an awesome experience," said Pugliese of his years with the Cubs farm teams. "I took that opportunity when I got it, and the rest is history. It's been a part of my life for a long time. But I've always had a backup plan. School has always been very important to me."
Pugliese began college at Mercer County Community College in 2011, where he also played baseball. After his freshman year, he was offered a Division I baseball scholarship and was drafted by the Cubs in the Major League draft. 
"I wasn't expecting to play professional baseball, it just happened," he said. 
Pugliese's first stop as a rookie player was Phoenix. From there, he moved up to teams around the country, taking 14-hour bus rides to away games and living with host families who housed and fed players to save the teams money. He pitched in front of crowds of as many as 30,000 fans. He also played a few seasons of winter ball in Venezuela and Puerto Rico.
In 2018, he was released from the Tennessee Smokies Double A team, then joined the Somerset Patriots, a  team whose players are not affiliated with a Major League team. He also completed his associate degree at Mercer County college.
In August, the closer received the Somerset Patriots' Sparky Lyle Pitching Award, presented by New York Yankees legend and Patriots Manager Emeritus Sparky Lyle. 
Lisa Dragon-Szekeres, SHPP program coordinator for physical education, is teaching Pugliese this semester. She said the dedication, communication skills and commitment that professional athletes bring to the playing field are assets in the classroom as well. 
"Teachers always draw on their own experiences to guide their teaching, and there are many things that someone like James, who has played professional baseball, can bring to the classroom," she said. "Future students may also be excited to learn their classroom teacher was once drafted by the Chicago Cubs."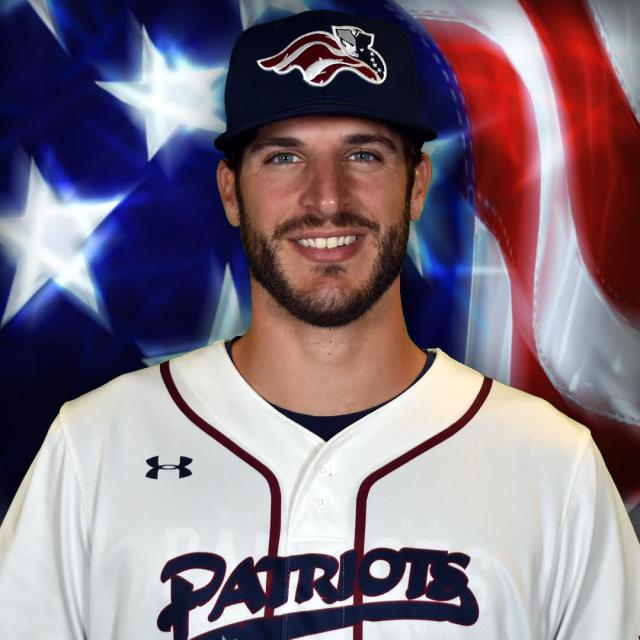 Pugliese, who also gives private pitching lessons, hopes to continue playing for the Patriots while completing his degree at Kean. He expects the teamwork learned in baseball will translate to education.
"In baseball, there's a lot of work that goes on behind the scenes, by the players, front office staff, grounds crew and fans. Much like a school, while we may have different and independent jobs, we're all there to work toward a common goal," Pugliese said. "Each job plays a big role in our success, and I look forward to being a part of that." 
Tagged