Kean Teams Shine in University's Virtual Business Plan Competition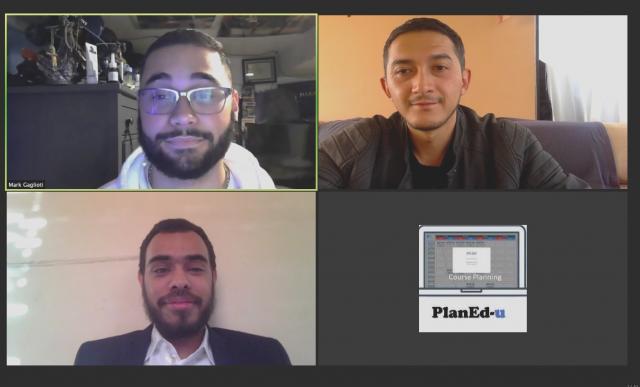 A web-based academic planning tool for college students and a "reverse bidding" app linking local businesses to prospective customers took top honors at the Kean University 2020 Business Plan Competition.
Teams from the Kean School of Computer Science and Technology won both the first and second-place prizes, besting a field of nearly 100 submissions from Kean and other schools in the competition that features $10,000 in prize money. 
"Creating innovation and learning to present ideas in a professional forum is an important part of a business education," said Jin Wang, Ph.D., dean of the Kean College of Business and Public Management. "We are impressed by the level of competition by all of the entrants, and we are grateful to our judges panel for sharing their business expertise."
To compete, students, either in teams or individually, create and present detailed business plans for their ideas, including identifying their market, competitors and financial plans.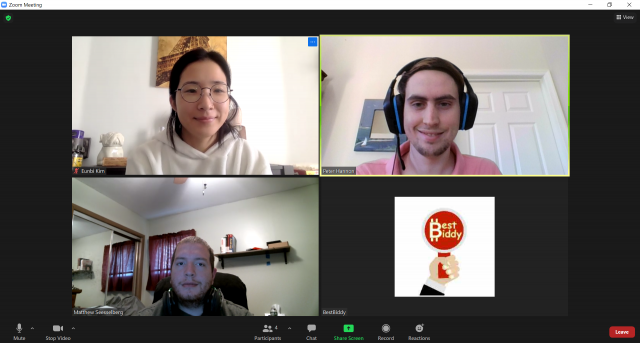 The top prize of $3,000 went to PlanEd-U, a web-based planning tool that lets college students schedule and track their required courses, prerequisites, electives and other needs during a four-year college career. Kean senior computer science majors Mark Gaglioti, of Belleville; Jose Rodriguez, of Elizabeth; and Daniel Ojeda, of Union, are the creators.
"It was a great experience to win as a team. All of our hard work and effort were displayed at the competition," the PlanEd-U team wrote in a group email. "The judges were excited about our project, and we also had many questions from the audience while presenting. At the end of the presentation, they did encourage us to move forward with this business idea." 
The PlanEd-U team said they will put their winnings into the company and formally launch it next fall.
This year the contest was conducted virtually, with recorded presentations shared over Zoom, and audience members and judges weighing in. Kean President Lamont O. Repollet, Ed.D, gave opening remarks and encouraged the young entrepreneurs to develop and showcase their ideas.
"The skills that all of you have used in this competition are critical for entrepreneurs and small business owners to be successful," Repollet said. "Great entrepreneurs start with a brilliant business idea, build a winning team, often with diverse backgrounds, and develop their plan. Entrepreneurs and small business owners have the ability to drive their own future — to dream up their own ideas, and put them into action."
Taking second place and receiving $1,500 in prize money was the team behind BestBiddy, created by Kean students Peter Hannon, a senior computer science major from Holland Township; and computer information science graduate students Eunbi Kim of Kenilworth and Matthew Seeselberg of Edison. The app-based tool allows consumers to compare prices for services from car repairs to wedding photography and lets business owners compete via a "reverse auction" format.
The team members said they found it valuable to take part in the project.
"The business plan competition was a way for me to utilize my skills in programming in a way that had 'real world' applications," Hannon said.
A team from NJIT placed third and was awarded $1,000 in the college-level competition, and finalists also came from Wenzhou-Kean University. High school student members of DECA, a business club, took part in a separate competition, with winners from Indian Hills High School in Oakland and Bergen County Academies in Hackensack.
Tagged