Kean University Holds Open Educational Resources Conference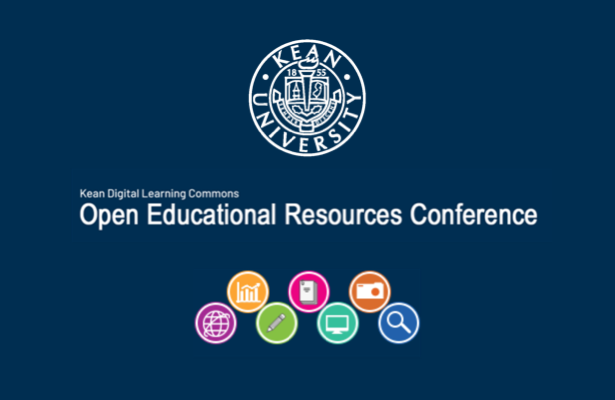 Kean University will host its inaugural Open Educational Resources Conference on March 29-30, a two-day virtual event dedicated to transforming and empowering learning communities by making educational content accessible to all.
Admission to the event is free, but participants are asked to register online. Organizers say they expect to draw a global audience of educators, students, researchers and others.
Open Educational Resources, or OER, are teaching, learning and research materials available in the public domain, or to the public with no cost for access, use and redistribution. OER can be digital or in other media.
"The conference will energize new ways to teach and learn in our region, from K-12 through higher education," said Jeffrey H. Toney, Ph.D., Kean senior vice president for research. "This conference will allow participants to foster relationships with other universities around the world to support OER."
The conference will focus on OER foundations, practices and communities, with the goal of advancing equity, access and inclusion. 
The keynote speaker will be Krishna Rajagopal, Ph.D., the dean for digital learning and the William A.M. Burden Professor of Physics at Massachusetts Institute of Technology (MIT). He oversees MIT's OpenCourseWare initiative, which opens MIT resources and lectures to the public via a YouTube channel, learning library and more.
In 2018, Kean began a pilot program offering course sections with OER. The University now offers 630 course sections that don't require students to purchase a textbook.
Kean is collaborating with other universities to create a network of higher education institutions dedicated to OER content co-development. At Kean, the content would be made available through the Kean Digital Commons, a platform that allows content to be curated and distributed.
The conference will also support Historic Black Colleges and Universities Affordable Learning Solutions, an organization that works to support OER. 
To learn more and register for the event, visit the conference website. 
Tagged