Kean Welcomes Artist-in-Residence Knowledge Bennett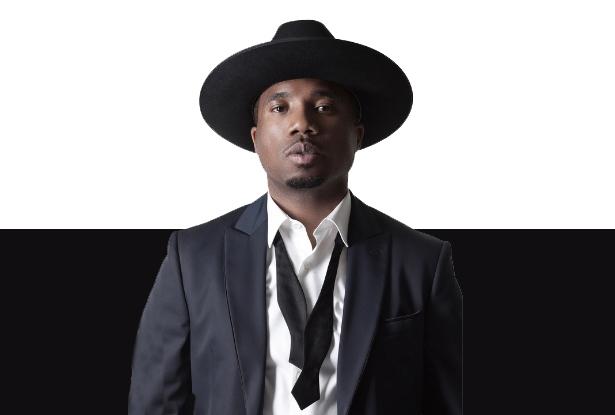 Internationally recognized contemporary artist Knowledge Bennett becomes Kean University's inaugural artist-in-residence this week, opening a multimedia exhibition of his work at galleries spanning the campus.
The exhibition, entitled Pieces of a Man, opened Wednesday, September 1, at five galleries at Kean, and will be available to the public for viewing through December 17. 
Bennett will also deliver the first Distinguished Lecture of the 2021-2022 school year, on Tuesday, October 12 on the Kean campus, on the topic "the business of art and entrepreneurship."
"Knowledge Bennett's art explores social justice and invites all of us to examine where we stand as a nation and individuals," said Kean President Lamont O. Repollet, Ed.D. "Kean is proud to display his latest exhibition, Pieces of a Man, and excited to invite members of our community to hear from Knowledge himself about his provocative and timely work."
Pieces of a Man, his latest body of work, focuses on matters of science, mathematics, spirituality and societal issues. Works will be featured on Kean's Union campus in the Karl and Helen Burger Gallery, Human Rights Institute Gallery, Dryfoos Gallery, Liberty Hall Academic Center Gallery and Liberty Hall Academic Center Exhibition Hall.
Bennett is also working on an outdoor sculpture that will be unveiled on campus at Kean in Spring 2022.
In Pieces of a Man, Bennett expounds on his minimalist approach, utilizing fundamental geometric shapes, the process of repetition, as well as his love for numbers and the usage of them to develop a coded language. 
The Galleries at Kean University serves as the ideal location to feature the New Jersey native's latest work in support of its mission of showcasing carefully curated exhibitions that serve as impactful vehicles for social change and awareness of global issues.
"Art is the ultimate form of self-expression," said Lynette Zimmerman, acting director of the Galleries at Kean University. "As the University's first artist-in-residence, Knowledge Bennett is opening up a new conversation that benefits both students and our community with new opportunities to engage with the field of art."
The Los Angeles-based artist who is originally from Asbury Park has also donated one work of art, Diamonds are Forever, to the Kean University Foundation. 
That piece, a large-scale tryptic using diamond dust, black acrylic paint and geometric shapes, takes on contemplation and the reexamination of one's inner world. It will be auctioned off and proceeds used to create the Knowledge Bennett Scholarship Fund, which will provide resources to help fine arts students at Kean.
"Studying, designing, photographing and painting through the COVID-19 lockdown reminded me of what it meant to be 'still,' yet not necessarily sit still," Bennett said. "This latest work of mine is a journey through my own psyche, an inventory of self, a reckoning of my innermost thoughts and feelings." 
Tickets for the Pieces of a Man exhibition can be purchased in advance, at www.kean.edu/knowledge-bennett, with discounts available. Kean University students, faculty and staff may visit the exhibit free of charge with a valid university identification.