Kean Welcomes New Dean to College of Business and Public Management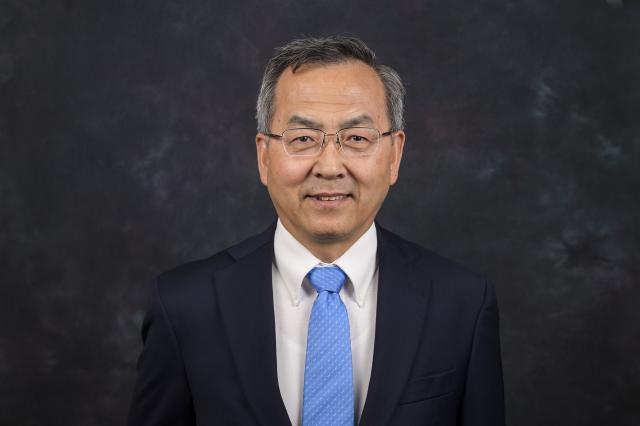 Jin Wang, Ph.D., an experienced business education leader, was recently named the new dean of the Kean University College of Business and Public Management as it prepares for a new era of growth and a move to a state-of-the-art building, Hynes Hall, set to open in 2020. 
A Fulbright Scholar, Wang comes to Kean from Drury University in Springfield, Missouri, where he served as dean of the Breech School of Business Administration and Economics. He brings a depth of experience in enrollment growth, academic program development and program accreditation. 
"I truly find this opportunity inspiring," Wang said, noting that he was drawn to the connection with Wenzhou-Kean University. "I was deeply impressed with the vision of this University and the mission to provide a world-class education to a very diverse population of students. This is an exciting place and an exciting time. I feel I can make a difference here."
The College of Business and Public Management offers graduate and undergraduate programs in fields such as accounting and business, as well as public administration and criminal justice.
Kean President Dawood Farahi, Ph.D., said Wang is the ideal choice to serve as dean.
"Our College of Business and Public Management has some of the largest and most popular programs here at Kean," Farahi said. "Dr. Wang has extensive experience in academic program development, as well as an incredible vision for the future of the college as it moves to Hynes Hall next year. I'm confident that our students will benefit from his leadership right away."
At Drury University, Wang created new international cooperation opportunities for the school; worked with the business community on curriculum improvement and program development; played an active role in fundraising for a new building; and worked with faculty and administration to create a new major and grow enrollment.
Prior to that, he was dean of the College of Business and Economics at American University of Kuwait; dean of the Bill and Vieve Gore School of Business at Westminster College in Utah; and associate provost and dean of academic services at the University of Tampa. He also served as associate dean of the Liberal Arts and Sciences at Rowan University and University of Wisconsin-Stevens Point, and has published extensively on socioeconomics, entrepreneurship education, and international business and trade.
"Dr. Wang's leadership is going to be essential as both Kean USA and Wenzhou-Kean become destinations for top business students who want a rigorous curriculum taught by the best faculty," said Associate Provost Suzanne Bousquet, Ph.D. "We are so thrilled to have someone with his experience in this role."
Wang said his immediate priorities are to hire top faculty, and lead the college through the accreditation process. He will also focus on enrollment growth and retention, and on moving the college into its new building, Hynes Hall, next year.
"It is very important for students to have an inviting, encouraging and stimulating learning environment," he said. "This building will help our college create synergy around the programs we have, will make faculty interaction very efficient, and will help promote interdisciplinary research and entrepreneurial ideas." 
Wang earned his B.A. in economics at Zhongshan University in China; his M.A. in economics from Ohio University; and his Ph.D. in economics from Kansas State University.