Nationwide Comp Sci Research Program Paves the Way to Advanced Degrees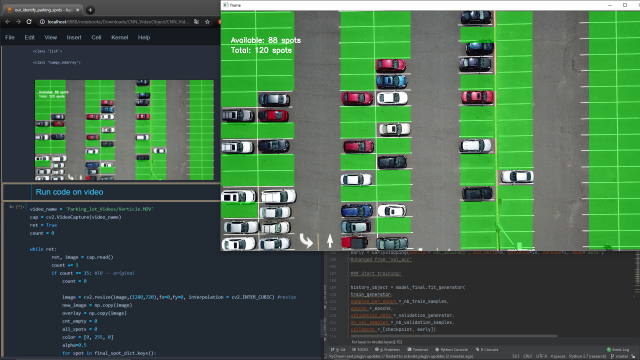 Kean computer science and technology students collaborated with professors at universities nationwide in virtual research this summer as part of a mentoring program designed to break down barriers to graduate school.
Eight students and two faculty members in Kean's School of Computer Science and Technology were part of the Computing Alliance of Hispanic-Serving Institutions (CAHSI) virtual Research Experiences for Undergraduates program, funded by the National Science Foundation. Students were matched with participating professors from around the country based on their research interests.
Sophomore Eric Landaverde of Elizabeth worked with a professor at San Francisco State University on creating guidelines for effective online computer science instruction.
"The work was not only meaningful in its real-world implications but was also useful in applying to my own learning processes," he said. "It is also quite interesting to see what I've learned being applied in my courses at Kean as they are entirely online."
Kean Associate Professor Juan Jenny Li, Ph.D., conducted research on Artificial Intelligence (AI) with four students — from San Francisco State University, Texas A&M University-Corpus Christi, the University of Puerto Rico and Kean.
"The students get an opportunity to jump-start a research topic that can be extended into future Ph.D. study with long-term impact," she said. "They also learn how to pitch their research ideas and contribute to the field."
Encouraging students to pursue graduate studies in computer science and technology is a key goal of the CAHSI program. Patricia Morreale, Ph.D., executive director of the School of Computer Science and Technology, is the North Region lead for CAHSI and conducted weekly workshops for professors who were part of the one-year pilot project.
"We expect that many of the students will apply to graduate school as a result of their participation in this program and the knowledge they are getting about graduate programs, the application process and careers in research and higher education," Morreale said. "Exposure to faculty researchers elsewhere in the U.S. and being part of a large cohort of students help our Kean students realize what they are capable of on a national platform." 
One summer research project led by Kean Lecturer Mira Franke, Ph.D., had two students, from California State University, Fresno and New Mexico State University, rewriting code toward enabling a drone to fly autonomously, making real-time flight-path decisions on its own rather than getting them from a human controller. 
Junior Jonathan Nelson Rivera of Secaucus, who is majoring in cybersecurity, worked with a professor at the University of Texas at El Paso to facilitate the use of negative intervals, or large-scale series of numbers including positive and negative infinity, in data processing. 
"I used some of my old programming skills to create an app that helped us learn more about intervals," he said. "The research gave me the opportunity to learn a lot more about how to create an app, and it's added something I can personally put in my own portfolio."
The students were paid for their summer research, and each found it a worthwhile experience.
Joan John of Woodbridge, a junior who is studying computer science information systems, conducted research with a professor from Lyles College of Engineering at California State University, Fresno. The project explored security and vulnerabilities of the Controller Area Network (CAN-Bus) system that allows auto electronics to communicate. 
"It was challenging," she said. "I have learned a lot of things, from looking for relevant research papers to skills like time management, patience and communication, among others."
Juniors Neil Tellez of Linden, a computer science major, and Maria Moreno of Elizabeth, an information technology major, worked with a professor from California State University, Dominguez Hills researching the classification of car damage using a series of algorithms called convolutional neural networks.
"This experience led me to be more confident in my abilities to learn new areas in computer science," Tellez said.