Premiere Stages – Theatre Students' First Act
Junior theatre student Chris Grant has already launched his professional acting career, and he hasn't even graduated yet.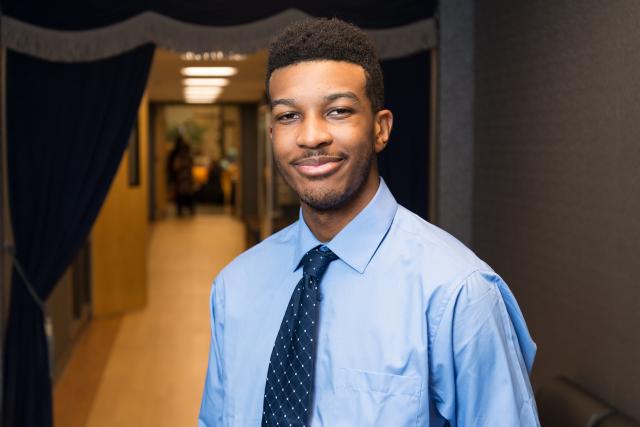 Grant was cast in a lead role in Premiere Stages production of Brick City at the Bauer Boucher Theatre Center, working alongside professional actors with Broadway, film and television credits, for the play's three-week run last month. Premiere Stages is Kean's professional theatre in residence that offers theatre students an opportunity to earn credits toward membership in Actors' Equity — the union for theatre actors in America. It works closely with the Kean Theatre Conservatory to provide professional development for students.
"I don't think I would be anywhere near where I'm at in the acting world without the Kean Theatre Conservatory," he said.
Grant's journey to leading man began when he joined Premiere Stages' Equity Membership program in 2017 and served as an understudy in the production of Skeleton Crew.
He still remembers the call he got in the middle of class saying he had been cast as Darnell in Brick City, the story of two high school students — the star basketball player and a senior with a disability — who meet in extended study hall.
"I went into the hallway and began shouting and making a bit of a scene. It was something I literally never thought would happen to me," he said.
Kean is one of a select group of universities in New Jersey with an professional Equity theatre on campus.
"This gave Chris something students don't usually receive as part of their college program — rave reviews from multiple theatre critics," said John J. Wooten, Premiere Stages artistic director.
Ruth Ross at NJ Arts Maven praised Grant's "winning performance," while Karen Nowasad at Let's Go to the Theater noted that he "makes Darnell a very believable character, one that you like and cheer on."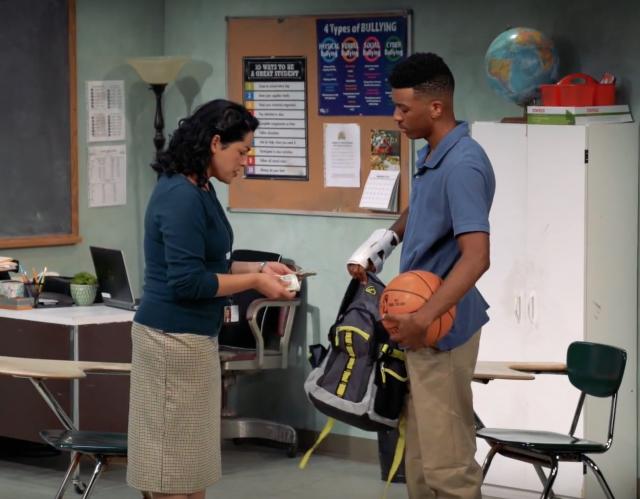 Holly Logue, director of the Kean Theatre Conservatory, has seen Grant grow as an actor.
"He is a consummate professional. Chris displays acting talents that are exceptional," she said.
Grant admits he was full of doubt about studying theatre but has gained confidence at Kean. He is taking a valuable lesson away from his Brick City experience.
"Don't think anything is impossible," he said. "The way I look at it is, if one person did it, there's an opportunity for you to do it too, if you're willing to put in the time and the work."